10 Images
Sarah Jessica Parker: Life in Pictures
Child star
From a very young age, Sarah Jessica Parker had a knack for singing and dancing. By the late '70s, she was hamming it up on Broadway. She even played Annie in "Annie"! She transitioned to TV as the costar of the short-lived, but beloved series "Square Pegs" in 1982.
()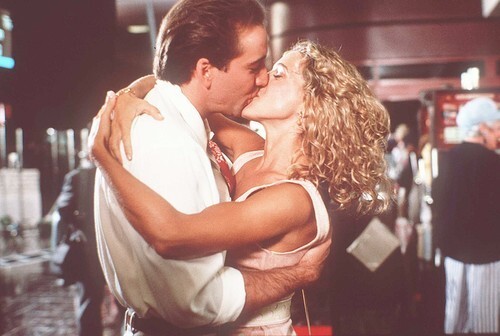 Big hair on the big screen
In the mid-'80s, "Footloose" and "Girls Just Wanna Have Fun" put SJP on the map.
Then, in the early '90s, SJP stole every scene in "L.A. Story" and "Honeymoon in Vegas."
(Gemma LaMana / Castle Rock)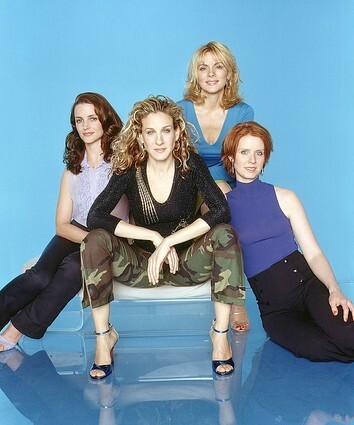 Carrie Bradshaw is born
SJP wasn't interested in TV, but in the late '90s she decided to take a chance on a sexy little dramedy called "Sex and the City."
Creator Darren Star was elated to have her on board. Sarah Jessica was pretty stoked too, when she won an Emmy for her performance.
(Gerald Forster / HBO)
Prude and the city
The hit series got hotter and hotter, but where Sarah Jessica was concerned, there was nary a nip-slip.
As SJP told femalefirst.co.uk, "I didn't have bad language or big sex scenes, that's what people just think they remember."
(Sante D'Orazio / HBO)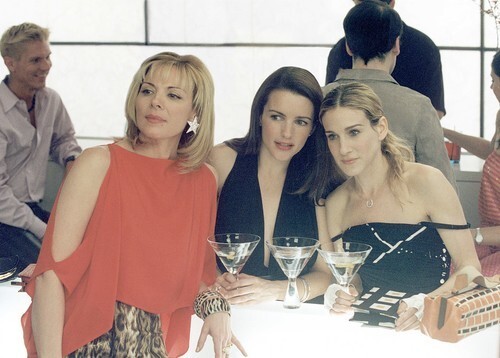 Despite Carrie Bradshaw's proclivity for martinis, Sarah Jessica is by no means a party girl. SJP told femalefirst.co.uk that she doesn't even drink -- she hates the taste!
"Strangers buy me Cosmopolitans when they see me out thinking I am like Carrie. I just have to pretend to take a sip and then give it to a friend," she confessed.
(Craig Blankenhorn / HBO)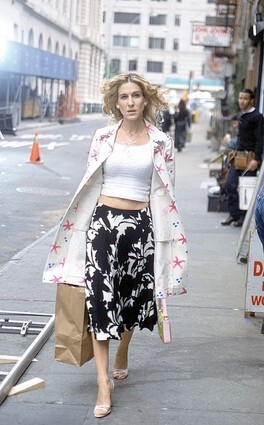 Playing dress-up with SJP
The great thing about Sarah Jessica's style is her utter fearlessness. Her real-life clothing choices may not be quite as daring as Carrie's were on "Sex and the City," but they sure are close.
The girl can pull off anything – from puffy skirts with cotton tank tops to sweatpants and high heels!
(Craig Blankenhorn / HBO)
Look like me, smell like me, dress like me
Sarah Jessica was the hair of Garnier Nutrisse and the face of Gap. She also has two of her own fragrances called Lovely and Covet.
To top it off, the style maven launched a clothing line called Bitten this year. Here's the gimmick: No item in the Bitten line costs more than $20!
(Gap Inc.)
Since 'Sex'
Sarah Jessica went for rom-coms after "Sex and the City" wrapped, starring in "The Family Stone" in 2005 and "Failure to Launch" in 2006.
Next, SJP was slated to star in "Vacancy," but she dropped the project. Kate Beckinsale picked up her slack.
(Frank Masi / Paramount Pictures)
SJP's men
SJP dated Robert Downey Jr., John Kennedy Jr. and musician Joshua Kadison, despite the fact that he wasn't a junior.
It was Matthew Broderick, however, whom Sarah Jessica eventually married in 1997. The couple seems very solid as far as celebrities go. In 2002, when they gave birth to a son, SJP and Matthew even gave him a normal name: James Wilkie Broderick.
(Emmanuel Dunand / AFP / Getty Images)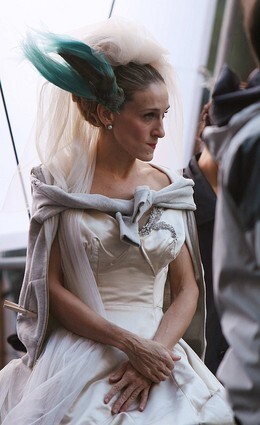 Sex on the silver screen
Despite rumored tension between the stars, "Sex and the City" fans' prayers have finally been answered. "Sex and the City: The Movie" is due out in 2008, and all the major players are back.
(Darla Khazei / Associated Press)