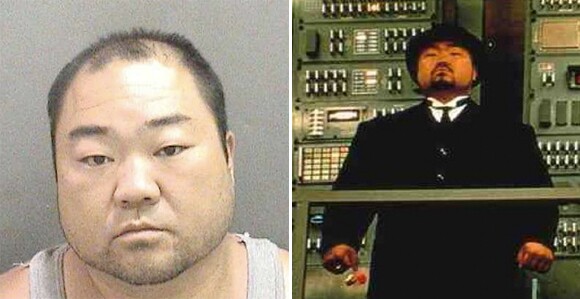 15 Images
Photos: Stars and the law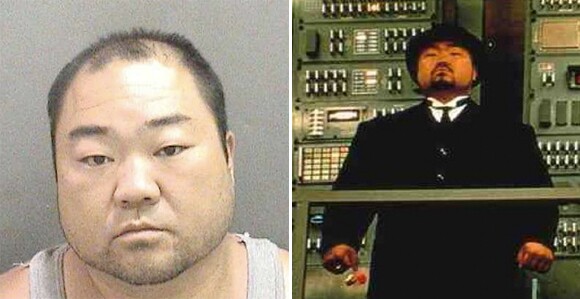 "Austin Powers" actor Joseph Hyungmin Son is suspected of killing his 50-year-old cellmate, who was found dead Oct. 10 at Wasco State Prison Reception Center in Kern County.
Son had been convicted of torturing a woman in Orange County and is also suspected of killing his cellmate in the Central Valley prison, authorities said Tuesday. His cellmate was a parole violator who had been sentenced to two years in prison for failing to register as a sex offender, according to a prison report. A cause of death was pending.
Son, who played henchman Random Task in "Austin Powers: International Man of Mystery," was also briefly a mixed martial arts fighter who used the name Joe Son.
Click on for more celebrity run-ins with the law.
(Orange County Sheriff Department / New Line Cinema)
In July 2010, the former child star was sentenced to 90 days at the Century Regional Detention Facility in Lynwood, Calif., to be followed by 90 days in rehab, for violating her probation related to her 2007 DUI convictions. (Lohan actually served 13 days in jail and 23 days in rehab.) Out on probation, she failed two mandatory drug tests and was hauled back into court. After fighting to make bail, she voluntarily checked into
Betty Ford
until her next sentencing date -- at which point, the judge sent her back to the Betty Ford clinic until January 2011.
The 2007 probation was part of a plea deal she agreed to after being arrested twice in less than two months (once after a short car chase). She spent 84 minutes in jail in 2007 after pleading either guilty or no contest on counts of reckless driving and driving under the influence of cocaine and alcohol; her 18-month probation was extended in 2009 after she had problems showing up on time for court.
After she was released from the Betty Ford Clinic (a stay that was not without its
own bit of scandal
), Lohan found herself with a felony grand theft charge stemming from a
necklace allegedly taken from a Venice, Calif., boutique
(it didn't help that
paparazzi photos showed her wearing the missing item
).
Lohan plead 'not guilty'
to these charges on Feb. 9. and was later sentenced to four months in jail and 480 hours of community service. However, Lohan did 35 days of home detention in lieu of a 120-jail sentence because of jail overcrowding. She
was released from house arrest
in June 2011.
(Al Seib / Los Angeles Times)
In July 2010, alleged taped recordings of Gibson berating and threatening his estranged girlfriend Oksana Grigorieva (pictured ) with physical abuse were leaked on the Internet before the couple went to court over shared custody of their young daughter, Lucia. Aside from the attacks on Grigorieva, the recordings also included racist rants. It's still unclear whether
Gibson will face domestic-violence charges
from these events and
the couple are in a custody battle over their daughter
.
This follows a 2006 incident in which Gibson was pulled over on suspicion of drunk driving in Malibu. A sheriff's deputy said Gibson accused Jews of being responsible for all wars. Gibson also reportedly made a crude sexual remark to a female deputy.
After the Malibu arrest, Gibson quickly issued an apology, offered to meet with Jewish leaders, agreed to enter an alcohol recovery program and did a confessional interview with
Diane Sawyer
. We're not sure if it's going to be this easy this time around. Legal battles for custody of Lucia continue, and the tapes are in the sheriff's custody as the domestic abuse case is investigated.
(Jewel Samad / AFP/Getty Images)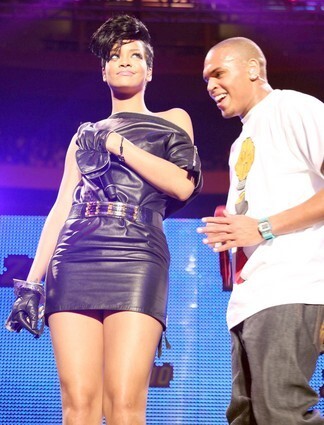 Grammy-nominated singer
Chris Brown
turned himself in to police after an alleged altercation with his then-girlfriend, fellow singer
Rihanna
, on the night before the 2009
Grammy Awards
. He was eventually charged with criminal assault. He pleaded guilty to a felony and accepted a deal of community service and five years of probation.
Brown
finished a 52-week domestic-violence education program
in December 2010 and, in January 2011, asked the court to lift the protective order. As of February 2011, his stay-away order was lifted allowing him to legally speak with Rihanna again, as long as he doesn't harass or annoy her, now that the court order keeping him 50 yards from her has been downgraded from "stay away" to "do not annoy."
(Scott Gries / Getty Images)
A member of the Hollywood bad boy club for decades, the
"Two and a Half Men"
star has seen his share of scandals. Such as an
alleged meltdown in a New York hotel room
in October 2010, which resulted in his hospitalization. Officials said Sheen's companion that night, a porn star named Christina Walsh (or Capri Anderson to her fans), locked herself in the bathroom and called for help as he allegedly
tore apart their hotel room looking for a missing -- albeit expensive -- watch
.
Walsh filed a criminal complaint against Sheen in November 2010.
Sheen's camp countered, claiming she stole from him and tried to extort money.
In September 2011,
Charlie Sheen
,
Warner Bros.
and
Chuck Lorre
signed a deal to put Sheen's $100-million lawsuit out of its misery and
settling the matter with a $25 million payout to Sheen
. The man who was once TV's highest paid actor sued his former bosses in March, just days after he was fired from "Two and a Half Men." The three have been at odds since Warner Bros. shut down production of the
CBS
sitcom to force Sheen to seek treatment for
substance abuse
issues. Warner Bros. later fired the actor after he publicly criticized the studio and showrunner Lorre.
(David Zalubowski / Associated Press)
California law requires children ride in safety seats secured in the back seat of a vehicle until they are at least 6 years old or weigh at least 60 pounds. So when Britney was snapped driving with her baby Preston on her lap, she was breaking the law. Why didn't the police do anything? "Unless a deputy saw the violation, there's nothing we can do," Los Angeles County Deputy Luis Castro told the Associated Press.
(Radek Pietruszka / EPA)
In 2003 the reality TV star was sent to rehab after being arrested for heroin possession. In 2006 she was spotted going the wrong way on the 134-freeway and arrested on suspicion of driving under the influence. She got sent to rehab for the heroin and was released from the Glendale city jail after posting $15,000 bail.
(Patrick Riviere / Getty Images)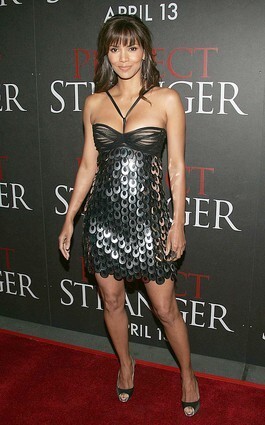 Berry pleaded no contest in 2000 to charges of leaving the scene of a West Hollywood car accident and was sentenced to three years probation, fined $13,500 and ordered to perform 200 hours of community service.
(Evan Agostini / Getty Images)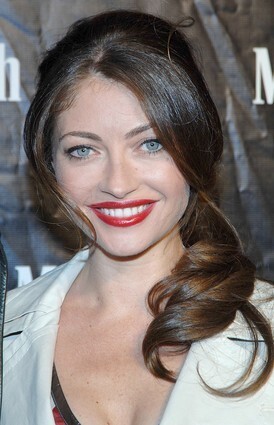 What happened when Gayheart, best known as "the Noxema girl," swerved around a group of stopped cars and hit and killed a 9-year-old boy while he was crossing the street? She paid for his hospital and funeral expenses, got three years probation, a one year suspension of her license, 750 hours of community service and a $2,800 fine. But, thanks to her lawyer, no jail time.
(Brad Barket / Getty Images)
Over the years the actress has wracked up more than half a dozen charges of driving under the influence and speeding. While shooting "Lost" in Hawaii in 2006, she paid fines ranging from $198 to $500 and spent four days in jail for speeding and driving drunk.
When she came back to Los Angeles she was sentenced to 60 days in jail for violating her probation. Because of overcrowding she served less than one day of the sentence. She violated her parole again in 2007 for allegedly not completing her community service or alcohol education requirements and was sentenced to 180 days in jail. She was again released early due to overcrowding, this time only serving 18 days.
(Peter Kramer / Getty Images)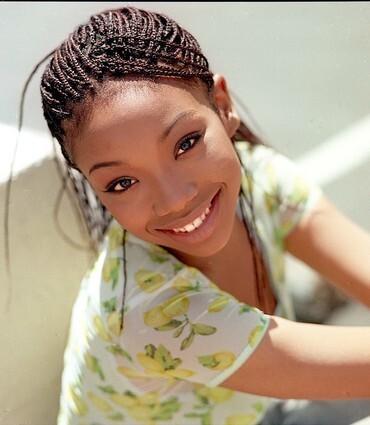 In December 2006, the singer set off a chain reaction car crash on an L.A. freeway when she hit the car in front of her going 65 mph. Four cars were involved in the accident and one woman died. There was no evidence that drugs or alcohol were involved and Brandy has not served a jail sentence, but she has had several lawsuits to contend with from those involved in the accident.
(Kirk McKoy / Los Angeles Times)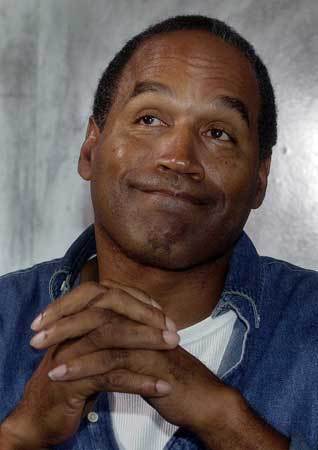 The Juice was famously acquitted in criminal court in 1995 for the murder of his ex-wife Nicole Brown Simpson and her friend Ron Goldman. He was later found liable for their deaths in civil court, but delayed paying most of the $33.5 million judgment. In August 2007, a
Florida
bankruptcy judge ordered the rights from Simpson's canceled book "If I Did It: Confessions of the Killer" must go to the Goldman family.
In September 2007, Simpson was arrested by Las Vegas police and charged with multiple felonies stemming from an alleged armed robbery of some of Simpson's memorabilia from a dealer in Vegas. He later made bail, but was found guilty in 2008 and was eventually sentenced to 33 years in prison.
(Rhona Wise / AFP / Getty Images)
It's not a secret that
Oliver Stone
has done drugs, especially since he has been arrested for drug possession on at least two occasions. In 2005, he was picked up on drunk driving and drug possession charges and spent about 6 and 1/2 hours in the police station before posting a $15,000 bond. In 1999, he was picked up for drug and alcohol charges and managed to get a plea bargain.
(Gareth Cattermole / Getty Images)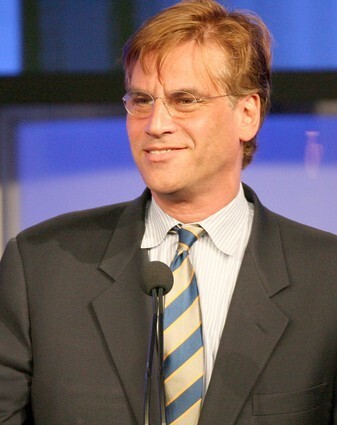 When Aaron Sorkin was arrested in 2001 for possession of hallucinogenic mushrooms, marijuana and crack cocaine at a security checkpoint at the Burbank Airport, he was ordered to a drug diversion program by the courts. But the huge play the story got in media outlets may have been punishment enough.
(Frederick M. Brown / Getty Images)