"Secrecy"
If talking-head movies are dependent on the eloquence of the heads doing the talking, this smart and unexpected documentary goes to the top of the class. Combining thoughtful interviews with an incisive examination of key issues, it asks whether it is OK to use methods inconsistent with our values to protect our democracy, or whether those methods will leave us with no democracy left to protect. No matter which side of the issue you are on, "Secrecy" will leave you considering ideas you may not have thought of before.
--Kenneth Turan
(Redacted Pictures)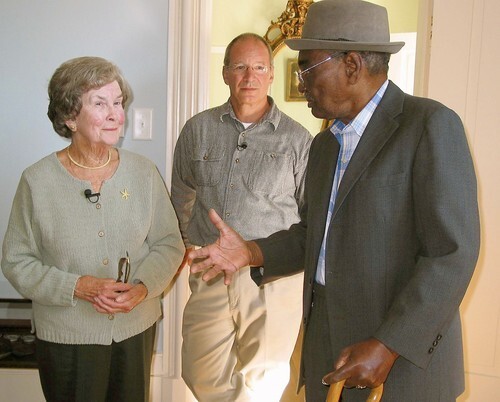 "Moving Midway"
When the cousin of Southern-born,
New York
-based film critic Godfrey
Cheshire
decides to transplant their family plantation to a less trafficked location, Cheshire decides to document the move. "Moving Midway" is, ostensibly, the story of a family's attempt to preserve history but it also unearths questions about whether this particular part of history is worth preserving. It also brings forth an unexpected story line concerning a slave-descended cousin who has a different take on the family farm.
--Carina Chocano
(First Run)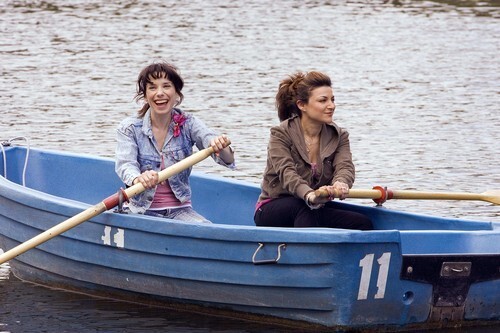 "Happy-Go-Lucky"
(Oct. 10)
For what feels like the first time in virtuoso writer-director Mike Leigh's more than 35 years of bringing insight and intensity to the exploration of human behavior, he has put a thoroughly happy person front and center in one of his films. Played by Sally Hawkins, Poppy practically defines irrepressible. With a personality as distinctive as her wacky clothing style, Poppy's good humor comes off as both genuine and disconcerting. She is open to experience, someone with a centeredness that keeps her from getting more than temporarily down. Poppy does not fit into a schematic log line, she simply is, existing with an intensity that few filmmakers' characters can manage.
--Kenneth Turan
(Miramax)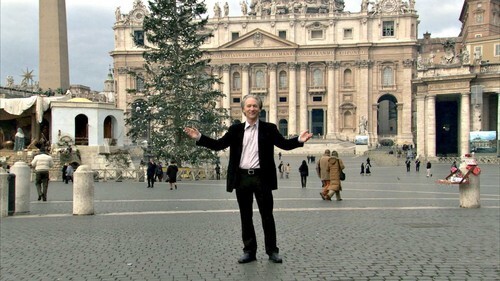 "Rligulous"
(Oct. 1)
Because a metaphorical bomb-thrower is always preferable to an actual one, Bill Maher comes out smelling like a rose in "
Religulous
," his gleeful nondenominational attack on religion and its side effects. Brought up Catholic in an interfaith family (his mother is Jewish), Maher, whose childhood was spent in fear of the Almighty, was delighted when his family finally decided to chuck church. But the country and other parts of the world have gone in another direction in recent decades, and Maher sets out to investigate why so many people are buying into "an invisible product" and offers up his own philosophy of doubt in its stead.
--Carina Chocano
(Lionsgate)
'Rachel Getting Married'
(Oct. 3)
Much to the surprise of its most ardent supporters, and likely even to its creators,
"Rachel Getting Married"
was the hottest film in America last weekend, averaging more than $30,000 per theater. This is a tribute to
Jonathan Demme
's return to his independent film roots, to a powerful screenwriting debut for Jenny Lumet, and to a career-changing performance by
Anne Hathaway
as an ultra-troubled young woman set loose from rehab for her sister's wedding. But even more than that, it's a tribute to how hungry audiences are for films that have the unmistakable texture of edgy reality.
--Kenneth Turan
(Bob Vergara, Associated Press)
'Burn After Reading' (Sep. 12)
Desperate times call for desperate movies and "
Burn After Reading
," the Coen brothers' bleak farce about the grasping, murderous dumbness of today is bitterly cathartic. When a disc containing what appears to be classified information is found in a D.C. gym, two bone-headed employees (
Brad Pitt
and
Frances McDormand
) try to blackmail the
CIA
operative it belongs to. What they don't know is that he (
John Malkovich
) is a middling bureaucrat who has quit in a huff and now spends his days drinking and writing a revenge memoir. Or that they are all disposable in the eyes of the people putatively in charge of their security. Or that paranoia trumps reason every time.
--Carina Chocano
(Focus Features)
'A Girl Cut in Two'
(Sep. 18)
Claude Chabrol
's "A Girl Cut in Two" is unquestionably the work of a master. As well it should be, given that the celebrated French filmmaker has produced more than 50 features in half a century of directing. If you don't believe all that experience can come in handy, this involving and intelligent film will change your mind. Starting with a turn-of-the-century American romantic triangle, Chabrol has transferred the story to contemporary France and turned it into a study of the confounding nature of the human heart, of the way innocence and corruption can be at such devastating cross purposes that, as one character puts it, "love is the only crime that gives a life sentence."
--Kenneth Turan
(IFC Films)
'Los Angeles Plays Itself'
(Sept. 11)
A rare chance to catch Thom Andersen's exceptional documentary, a 2-hour-and-49-minute essay/meditation and labor of love on how this city has been depicted on the screen. Smart, insightful, unapologetically idiosyncratic and bristling with provocative ideas, "Los Angeles" serves up segments from more than 200 films, from 1913's "A Muddy Romance" to "
Chinatown
" and beyond. Brilliantly discursive and filled with intriguing detours, it concurs with the narrator in Jacques Demy's "Model Shop," who says, "It's a fabulous city. To think some people claim it's an ugly city when it's really pure poetry, it just kills me." Screening on Thursday, Friday and Saturday at 7:30 p.m. at the American Cinematheque's Aero Theater on
Montana
Avenue in
Santa Monica
.
--Kenneth Turan
(Carlos Chavez / Los Angeles Times)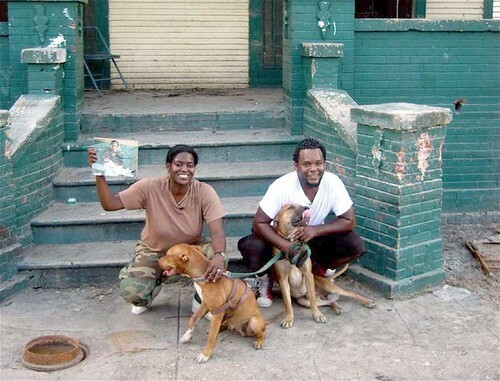 'Trouble the Water'
(August 22)
With her buoyant, naturally dramatic personality, bold, nervy Kim Roberts has the kind of intensely charismatic spirit that documentary directors dream about, and it is her experiences, as well as the home movie footage she shot, that are the making of this particular doc. A winner of Sundance's Grand Jury Prize, "Trouble the Water" looks not only at the aftermath of Hurricane Katrina but also offers a keenly dramatic examination of how this country treats the poor and dispossessed. Kim and her husband, Scott, are not exactly babes in the woods, but the magnitude of government incompetence and neglect, the way the citizens of New Orleans were simply abandoned, takes their breath away, as it will yours.
--Kenneth Turan
(Zeitgeist Films)
'Frozen River'
(August 7)
If you've despaired of the state of the American independent movement, if you've wondered what's happened to the bracing drama and intensity of acting that once characterized this kind of filmmaking, "Frozen River" will restore your spirits. The deserved winner of the Grand Jury Prize at Sundance, this spare and unsentimental story of two women who end up unlikely partners smuggling illegal immigrants over the Canadian border is a tribute to the skills of writer-director Courtney Hunt and a showcase for the acting talents of its two gifted stars, Misty Upham and the powerhouse Melissa Leo. It's enough to make you believe all over again.
--Kenneth Turan
(Jory Sutton / Sony Pictures Classics)
'Wall-E'
(July 10)
A lot of people have seen this latest computer-animated film from
Pixar
, but a lot of people haven't. It's likely many of them feel, as someone expressed it to me last week, that this was basically a film for kids, something that thinking adults didn't need to deal with. Nothing could be further from the truth. Daring and traditional, groundbreaking and familiar, apocalyptic and sentimental, this often wordless story of robots-in-love gains strength from embodying contradictions that would destroy other films. "Wall-E" is the latest example of what's become second nature for Pixar, but next door to impossible for anyone else: the ability to appeal to the broadest possible audience without insulting anyone's intelligence.
--Kenneth Turan
(Disney / PIXAR)
'My Winnipeg'
(June 26)
Guy Maddin is an alternative cinema legend. His one-of-a-kind films, such as "The Saddest Music in the World" and "Brand Upon the Brain," are the products of an unmistakable sensibility. He calls "My Winnipeg" a "docu-fantasia" and there's no reason not to take him at his word. This haunting phantasmagoria of a film -- comic, surreal -- is not only something no one but the Canadian director could have made, it's also a film no one else would have even wanted to make. Maddin has made an evocative homage to his hometown. Part fantasy, part psychodrama, "My Winnipeg" is unusual in that it's often hard to tell which part is which, or to even care.
--Kenneth Turan
(Jody Shapiro / Everyday Pictures)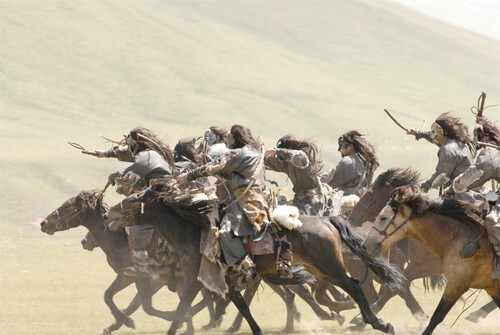 'Mongol'
(June 19)
Directed by Russian veteran Sergei Bodrov, "Mongol" is very much a throwback. The story of the formative years of Genghis Khan, it's made with the stately, unhurried pace of old Hollywood, which repaid the compliment by selecting it as one of the five foreign-language Oscar nominees. Given that the great Khan is nearly a deity in his part of the world, it's not surprising that the characters come off as more mythical, but it's unlikely that anyone will be heading for this epic expecting Noel Coward-type dialogue. Rather, as shot by Sergey Trofimov and Rogier Stoffers, "Mongol's" feeling for stunning vistas and wide-screen composition makes it something to see.
--Kenneth Turan
(Alexander Zabrin / Picturehouse)