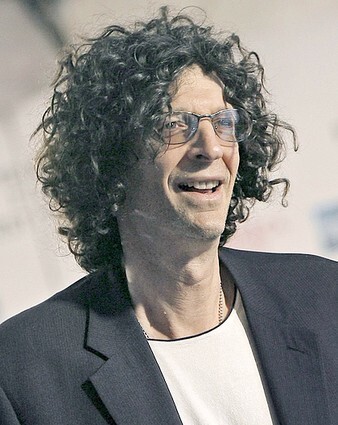 10 Images
Masters of mean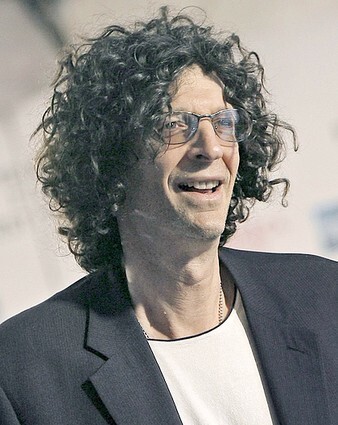 By Stephanie Lysaght and Deborah Netburn, Times Staff writers
Howard Stern
No list of media villains would be complete without the self-proclaimed "King of All Media." He's so abusive to his producer, Gary Dell'Abate, that Gary's mother once called Howard's mother to discuss the issue! And nobody is immune to the wrath of Howard – not even Howard. He's often heard disparaging his – er – member, and once quipped, "It's no treat being in bed with me."
Choice quote:
"That yenta Barbara Walters, she's 9 million years old."
(PETER FOLEY / EPA)
Ann Coulter
Thin, pretty blonds are supposed to be soft-spoken and agreeable. So what is Ann Coulter doing spouting off all the time? The aggressively outspoken conservative pundit sparked controversy when she accused Sept. 11 widows (whose husbands died in the World Trade Center) of enjoying the media attention they garnered from their husbands' deaths.
Choice quote:
"My only regret with Timothy McVeigh is he did not go to the New York Times building."
(Mark Sullivan / Backstage Creation)
Rosie O'Donnell
Rosie was successful enough during her days as the "Queen of Nice." Now that she's not so nice, she makes headlines on a daily basis. After joining "The View," Rosie's endless feuds with Elisabeth Hasselbeck and Donald Trump improved the show's ratings tremendously.
Choice quote:
On Donald Trump: "Left the first wife, had an affair; left the second wife, had an affair. Had kids both times, but he's the moral compass for 20-year-olds in America. Donald, sit and spin, my friend."
(Jae C. Hong / AP)
Gordon Ramsay
UK culinary perfectionist Gordon Ramsay's "Hell's Kitchen" has been called an exercise in humiliation, mostly because Ramsay, a multiple Michelin-star-winning chef with an infamous short temper, spares no opportunity to berate the aspiring chefs on his show. The contestants might cry, but America loves it. "Hell's Kitchen" consistently wins its time slot in the 18-49 demographic.
Choice quote:
In response to a rude customer who asks for more pumpkin: "Right. Well, I'll get you more pumpkin and I'll ram it right up your …! Would you like it whole or diced?"
(Tom Wagner, xx)
David Spade
Spade is like a Chihuahua: little, spindly and incredibly vicious. It was his meanness that got him noticed on "Saturday Night Live" in the 1990s (the "buh-bye" flight attendant), and it secured his place on the show when he started spewing ruthless one-liners on the "Hollywood Minute." Apparently, the ladies love it. He has dated Lara Flynn Boyle, Kristy Swanson, Krista Allen and Heather Locklear.
Choice quote:
"Ally McBeal! Maybe it's time for you to try an Ally McMeal!"
(Comedy Central)
Eminem
Among those skewered in Eminem rap songs are Tom Green, Carson Daly, Fred Durst, Christina Aguilera, Will Smith and Britney Spears. Critics couldn't believe that the profanity-filled albums were gobbled up by kids barely in their adolescence, but Eminem knew what was up: "I'm like a head trip to listen to cause I'm only givin' you/things you joke about with your friends inside your living room," he raps on "Real Slim Shady."
Choice quote:
"Sometimes, I wanna get on TV and just let loose, but can't/ but it's cool for Tom Green to hump a dead moose."
(Andrew Medichyini / AP)
Simon Cowell
As Simon Cowell has been saying for years, he isn't malicious – he's just unflinchingly honest. He has that rare ability to say to someone's face exactly what everyone in the room is thinking without worrying about hurting anybody's feelings. It's a valuable skill. It also borders on inhuman. But would anyone watch "American Idol" without him?
Choice quote:
"Did you really believe you could become the American Idol? Well, then you're deaf."
(Frederick M. Brown / Getty Images)
Joan Rivers
Comedian Joan Rivers is like the proverbial iron fist in an ermine glove. To the celebrities she's been interviewing for most of her career she's all, "Who are you wearing?" and "I love your hair." But in her stand-up act she's more likely to skewer an actress for gaining weight. (Nice!)
Choice quote:
"Boy George is all England needs – another queen who can't dress."
(Max Nash / AP)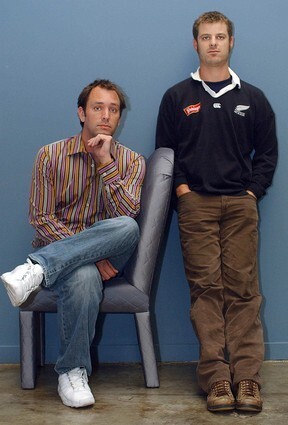 Trey Parker and Matt Stone
Nobody is ever safe from being skewered by Matt Stone and Trey Parker on their show "South Park" –not even George Clooney, their friend who helped them get the show on the air. From Tom Cruise to religious figures to Mel Gibson to the country of Canada – everything is fair game. Everything
Choice Quote:
Cartman: I hate Barbra Streisand! I HATE her! Make her go away!
Stan: My mom always said there were no monsters, but there are. Aren't there, Chef?
(Ann Johansson / Associated Press)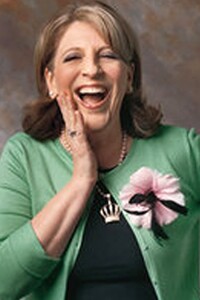 Lisa Campanelli
Mix 1 cup racism, ½ cup self-loathing and 1 tablespoon madness and you get the most inflammatory insult comic on the scene today: Lisa Lampanelli. Best known for her jaw-dropping insults at the Pamela Anderson roast, she's quickly becoming the Don Rickles of her generation. If you don't know her yet, you'll know her soon.
Choice quote:
"I can't get a good-looking white guy. I just don't have the looks to get that. I get hot blacks, but also blacks are now starting to get uppity and go for the skinny white ones and the Asians, which is very offensive to me that they don't stick with their roots – the chubby white girl."
(Comedy Central)