Library of Congress taps Ritchie Valens' 'La Bamba,' Nina Simone's 'Mississippi Goddam' for preservation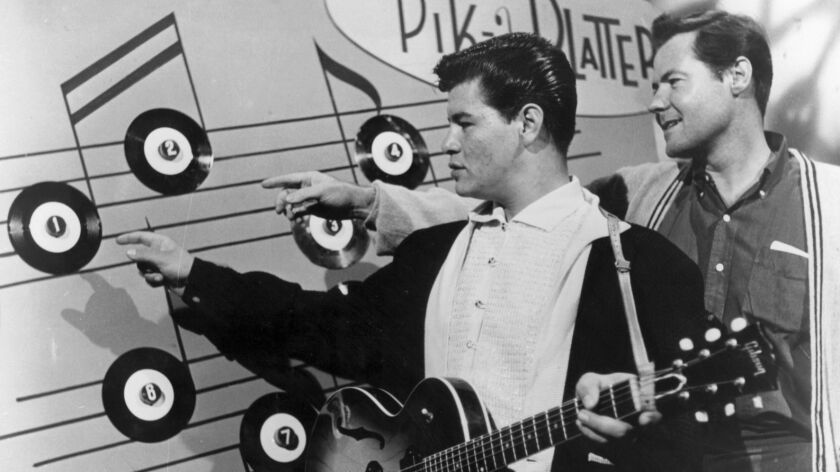 The latest slate of recordings chosen by the Library of Congress for special preservation in its National Recording Registry includes Ritchie Valens' 1958 hit "La Bamba," the 1969 original cast recording of the musical "Hair" and Nina Simone's 1964 civil rights protest song "Mississippi Goddam."
Announced on Wednesday, this year's selections also include big-band leader and singer Cab Calloway's signature 1931 hit "Minnie the Moocher," a 1963 recording with composer Benjamin Britten conducting his own "War Requiem," R&B-soul duo Sam & Dave's 1967 hit "Soul Man," a box set soundtrack for the 1970s children's educational series "Schoolhouse Rock!," monologues by dramatist Ruth Draper from 1954-1956 and Pablo Casals' 1939 recording of J.S. Bach's Six Cello Suites.
Selections span a century of recording history, dating to the wax cylinder recordings made from 1901-1905 by the Standard Phonograph Company of New York and the Thomas Lambert Company gathering Yiddish songs. The most recent selection is rapper Jay-Z's 2001 album "The Blueprint."
Each year, under terms of the National Recording Preservation Act of 2000, the Librarian of Congress oversees selection of 25 recordings for preservation that are deemed "culturally, historically or aesthetically significant" and at least 10 years old.
"As far as I'm concerned, the registry epitomizes the finest and most significant music that we've produced [in the U.S.], and for 'La Bamba' to be part of that really says a lot," said musician and lyricist Louie Perez of Los Lobos, which gave the song new life in 1987 with their version for the "La Bamba" biopic.
"I don't want to be reading too much into this, but it is that significant for us as Mexican Americans and for the country in general to acknowledge something we've produced on that level," he added.
"When I found out about 'La Bamba' going into the registry," Perez told The Times on Tuesday, "the first thing that went through my mind was a memory of the home girls in east L.A. I'd see them walking by looking all royal with their teased-up hair and their eye makeup, a pack of Marlboro reds and a brush in one hand, and the other hand had a finger looped through a stack of 45s. And 'La Bamba' was always somewhere in that stack."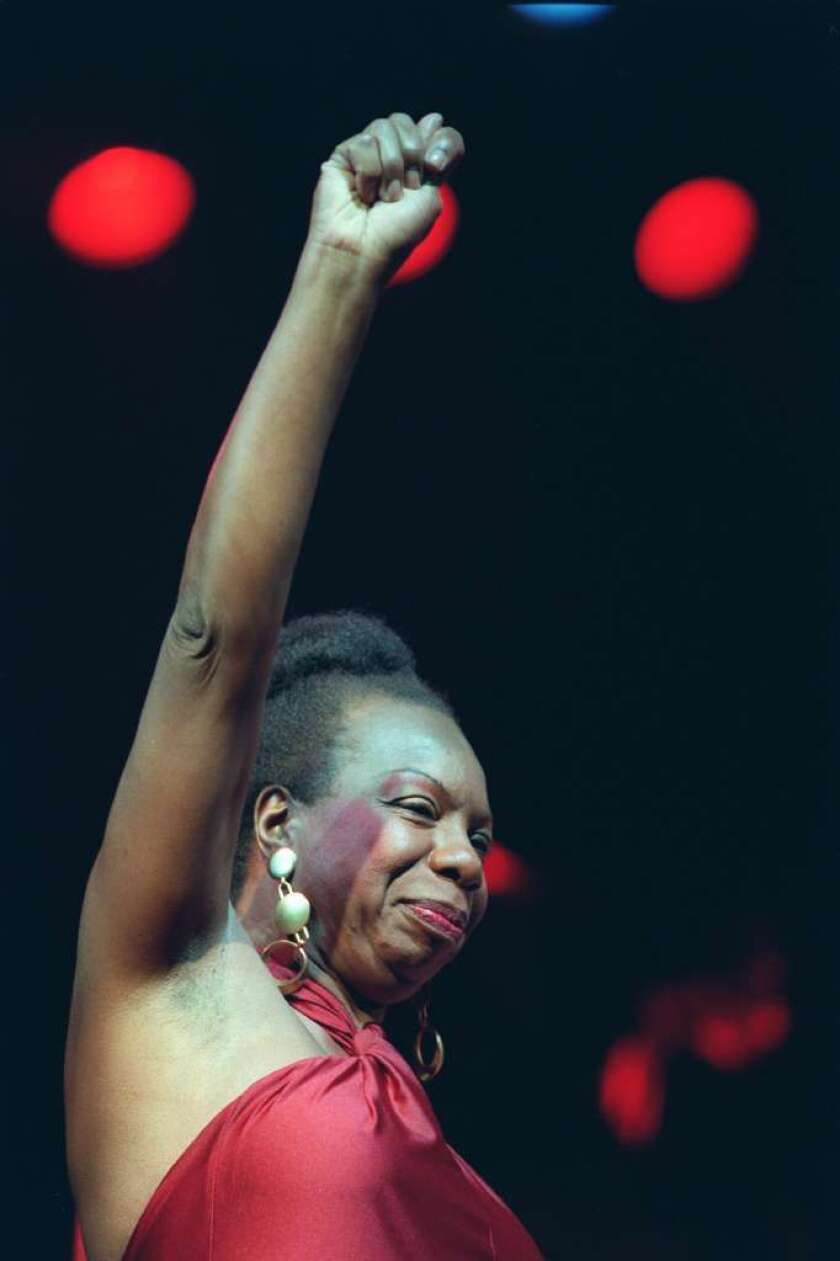 Among the older choices for the registry are the Victor Military Band's 1914 recording of composer W.C. Handy's "The Memphis Blues," the Native American spoken word recordings captured from 1929-1939 and the 1941 single "They Look Like Men of War" by the African American ensemble the Deep River Boys.
Also among the works singled were the the earliest known recordings of Yiddish songs from 1901 and a collection of spoken-word field recordings documenting 23 languages of Native American people in the Northwest.
In addition to music recordings that dominate the selections, Librarian of Congress Carla Hayden also tapped a 1952 episode of the popular Old West radio drama "Gunsmoke," the 1961 comedy album "Stan Freberg Presents the United States of America, Vol. 1: The Early Years" and then-presidential candidate Robert F. Kennedy's extemporaneous speech in 1968 in Indianapolis shortly after the assassination of the Rev. Martin Luther King Jr.
Rounding out the 2019 selections are country singer Lefty Frizzell's 1959 recording of "Long Black Veil," jazz saxophonist Dexter Gordon's 1962 album "Go," Neil Diamond's 1969 single "Sweet Caroline," North Carolina banjo player Ola Belle Reed's 1973 album "Ola Belle Reed," Curtis Mayfield's 1972 album "Superfly," R&B group Earth, Wind & Fire's perennial party-inciting 1978 hit "September," disco star Sylvester's dance floor smash from the same year "You Make Me Feel (Mighty Real)" and Cyndi Lauper's energetic 1983 debut solo album "She's So Unusual."
"I'm really honored that 'She's So Unusual' is being recognized as being one of the nation's audio treasures worthy of lifetime preservation." Lauper said in statement. "I was really determined to make a cohesive collection of songs and really determined to make sure all types of women were represented in the 'Girls [Just Wanna Have Fun]' video."
"I had this very strong vision of how I wanted to put the music together," she added.
The new batch brings the total number of recordings in the Registry to 525.
"The National Recording Registry honors the music that enriches our souls, the voices that tell our stories and the sounds that mirror our lives," Hayden said in the same statement. "The Library of Congress and its many collaborators are working to preserve these sounds and moments in time, which reflect our past, present and future."
The registry is based at the Library of Congress' Packard Campus for Audio Visual Conservation, which houses more than 7 million items, considered the world's most comprehensive collection of films, TV programs, radio broadcasts and sound recordings.
Each year, the Library of Congress selects 25 recordings for special preservation in its National Recording Registry.
---