On high ground in Montecito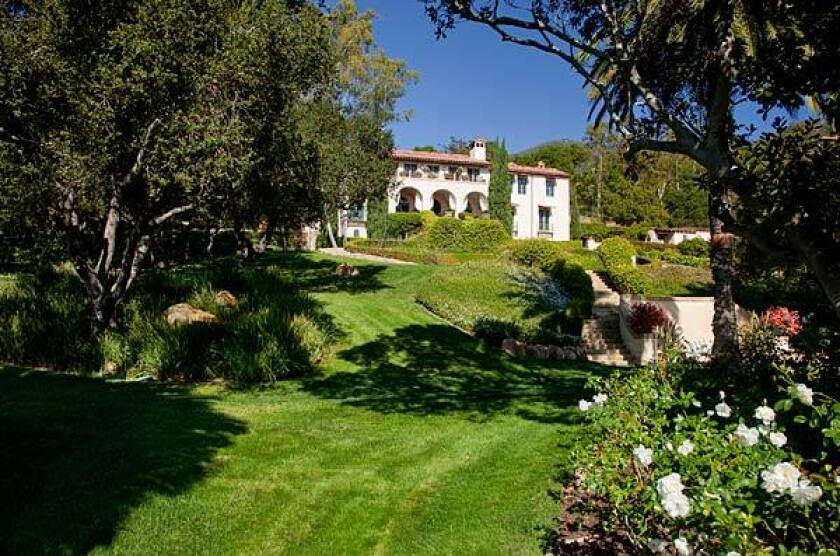 The Mediterranean-style Montecito villa once shared by Oscar-winning actor Michael Douglas and former wife Diandra de Morrell Douglas is on the market for $29 million.
The couple bought La Quinta in 1979, two years after they married. They divorced in 2000 -- the same year Douglas married actress Catherine Zeta-Jones -- and the property is now being sold by De Morrell Douglas, who has moved to New York.
Built in 1922 by architect Carlton Winslow, this home, perched on 7 acres near the top of Hot Springs Road, stands out even in the rarefied world of Montecito real estate because of its elevation, stunning vistas and privacy.
Tucked away behind wrought-iron gates and masses of mature trees, the property provides views of the surrounding countryside, coastline and Channel Islands.
The mansion's heavily beamed dining room and main living areas have a baronial ambience. However, the oversize kitchen feels much more cottage-like with its low ceiling, small windows and cozy breakfast nook.
Even though the property is elevated, it includes flat land. Terraced levels accommodate the tennis court and pool, Japanese gardens, lawns, a children's play area and part of a paddock, with a still-functional old stable. The garage has space for four vehicles.
Douglas and his then wife relocated the swimming pool and added the pool house. Later, De Morrell Douglas developed the Japanese garden, a feature created by Santa Barbara landscape architect Katie O'Reilly Rogers.
With its tumbling, connected pools, a bridge, pathways and plantings, statues and sculptures, the garden is a serene setting for the focal-point teahouse, which can be used as a restful retreat for meditation and yoga.
To submit a candidate for Home of the Week, send high-resolution color photos with caption and credit information on a CD and a detailed description of the house to Lauren Beale, Business, Los Angeles Times, 202 W. 1st St., Los Angeles, CA 90012. Questions may be sent to homeoftheweek@latimes.com.
---