11 Images
Hot Property | Movie mogul Jeffrey Katzenberg gives up high ground in Utah
The 14,100-square-foot house features a two-story living room, an indoor swimming pool and a game room.
(RocMaloney Photography)
Former Laker Luol Deng is seeking $7.45 million for his contemporary-style home in Brentwood.
(Michael McNamara)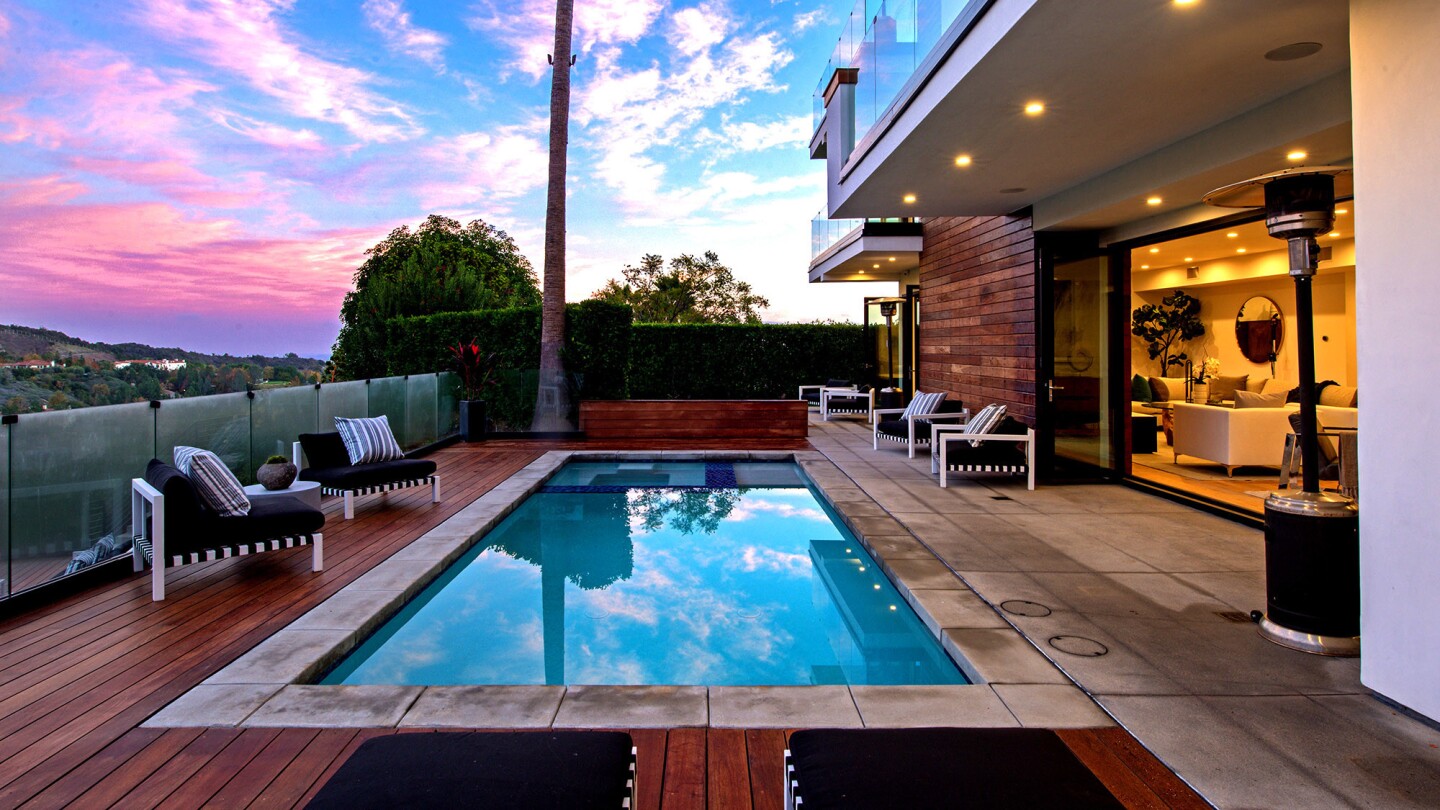 Topping the three-story house is a 1,000-square-foot rooftop deck, which takes in city to ocean views.
(Michael McNamara)
Indoor amenities include a media room, a seperate gym and a great room that opens to the outdoors. An elevator services each level.
(Michael McNamara)
Built in 2016, the contemporary-style house was designed to maximize canyon, city and ocean views. Folding glass doors expand to a wealth of patio space, and there are balconies extending from six of seven bathrooms.
(Michael McNamara)
The Silver Lake home, previously occupied by a family member of Leonardo DiCaprio, sold for $1.555 million.
(Hilton & Hyland)
Built in 1931, the Spanish-style home has a gated courtyard, period flourishes and a pavilion with a drop-down movie screen.
(Hilton & Hyland)
Spanish tile rings the custom front door, and there's a gated courtyard entry with a koi pond.
(Hilton & Hyland)