Connor Trinneer sells Franklin Village home for $1.1 million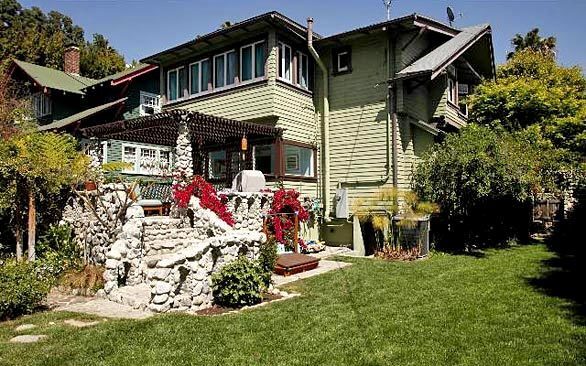 "
Star Trek
: Enterprise" actor Connor Trinneer has sold his Craftsman home, built in about 1912, for $1.1 million. A porch off the back of the Franklin Village home leads to the grassy backyard.
(Paul Redmond)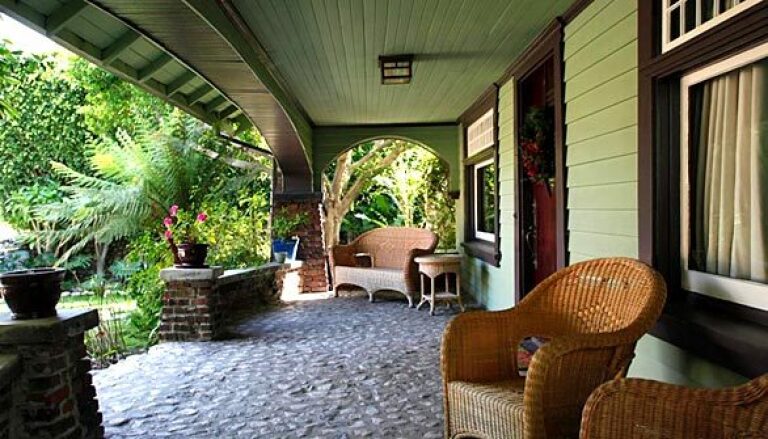 A deep front porch extends the 2,000-square-foot Craftsman's living space outdoors.
(Paul Redmond)
A stone path leads to the front door of two-story home, which is walled and gated for privacy.
(Paul Redmond)
Actor Connor Trinneer, the commander on the TV prequel " Star Trek: Enterprise," and his wife, Ariana, have sold their Franklin Village Craftsman for $1.1 million.
The three-bedroom, 1 1/2 -bathroom home, built about 1912, has beamed and coffered ceilings, leaded glass, wainscoting, inglenooks and decorative metal work. The walled and gated house has more than 2,000 square feet of living space. There are two porches, a detached art studio and hedges for privacy.
Trinneer, 40, played Charles "Trip" Tucker III on the series from 2001-05. More recently, he has had a recurring role on "Stargate Atlantis" (2006-08). This year he guest-starred on "24" and "Terminator: The Sarah Connor Chronicles."
The listing agent was Courtney Smith, Nourmand & Associates, Hollywood, and the selling agent was Ron Wolotzky, Rodeo Realty, Beverly Hills.
---