The Venturi Fetish is called the world's first production electric sports car. It can go zero to 60 in 6 seconds.
(BEATRICE DE GEA / LAT)
The Mercedes-Benz CLS55 includes some high-tech performance characteristics courtesy of the automaker's AMG division. The automobile made its debut at the L.A. Convention Center show.
(BEATRICE DE GEA / LAT)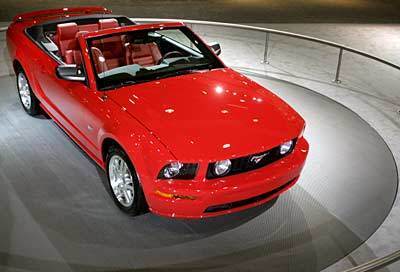 The new Ford Mustang convertible, when matched with an available 300-horsepower V8 engine, sells for about $30,000.
(BEATRICE DE GEA / LAT)
Chevrolet debuts its HHR (Heritage High Roof), which is powered by either a 2.2- or 2.4-liter Ecotec engine.
(J. Emilio Flores / Getty Images)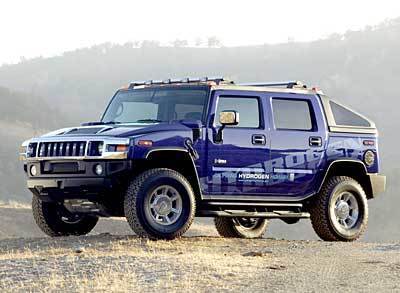 The Hummer H2H is powered by a 6.0-liter V8 linked to a hydrogen tank. That's in addition to the helpful push from GM's Robert Lutz and Gov. Arnold Schwarzenegger.
(GM / Wieck)
Fascinating, but impractical away from an auto show or test track, BMW's H2R hydrogen race car has a 6.0-liter, 12-cylinder engine.
(Susan Goldman / EPA)