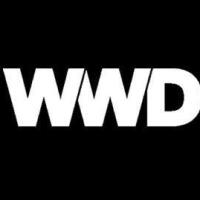 Leigh Nordstrom | WWD
Latest From This Author
Jeremy Scott's Moschino and H&M were a match made in media and fast-fashion heaven.

"I'm just having fun. F-U-N, honestly."

Es una rara fiesta en la que Gigi Hadid podría hacer su entrada descendiendo por una escalera a la habitación y pasar desapercibida.

It's the rare party at which Gigi Hadid could make her entrance — descending down a staircase into the room no less — and go unnoticed.

"Soy hermosa, soy fuerte".

"I am beautiful, I am strong."

She might've been the evening's honoree, but a celebrity stylist is never off duty.

Though there were many films premiering at SXSW, Gina Rodriguez was not in town for any of them.

"Sorry, I'm just mesmerized here," Ruth Negga declared on Thursday evening, watching as photographers worked against a Louis Vuitton-branded backdrop.