Alan Landers dies at 68; Winston Man became anti-tobacco advocate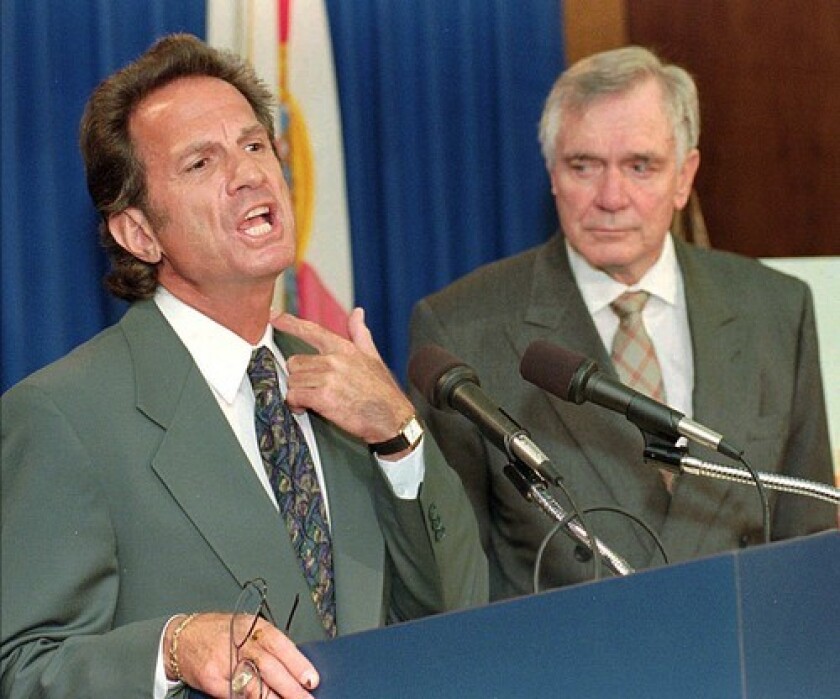 Times Wire Reports
Alan Landers, the handsome model who posed for Winston cigarette ads and later sued the tobacco industry over his health claims, died while undergoing treatment for throat cancer. He was 68.
Landers died Feb. 27 at his home in Lauderhill, Fla., said his niece Robin Levine Carns.
Landers started smoking as a child and wrote on his website that he was required to smoke on the sets for advertisements, posing for billboards and magazine ads as the self-proclaimed Winston Man.
But during his heyday as a model in the 1960s and '70s, he said he didn't know he was glamorizing a fatal habit.
Later in life, Landers became an outspoken critic of the tobacco industry and eventually brought his fight into the court system.
"I helped save lives," he told Florida's Sun-Sentinel newspaper shortly before his death. "I told the truth: Eventually, smoking will kill you. It's slow. But it'll kill you."
Florida attorney Norwood "Woody" Wilner sued four of the nation's top cigarette makers on Landers' behalf in December 1995. His individual case was scheduled to go to trial in April, said one of Landers' attorneys, Tim Howard.
A message left with a spokesman for R.J. Reynolds Tobacco Co., which makes Winston cigarettes, was not immediately returned.
Landers, whose legal name was Allan Levine, was born in Brooklyn, N.Y., on Nov. 30, 1940. He moved with his family to Florida as a youth.
After serving in the Army, Landers returned to New York and became a model. He later took acting classes and had bit roles in movies, including in Woody Allen's "Annie Hall."
Landers was diagnosed with lung cancer in 1987 and had two cancerous lobes removed from his right lung. In 1993, doctors found cancer in his left lung.
An emphysema diagnosis followed, and in 1996 he began having chest pains at a Senate hearing on smoking.
Landers then underwent a double-bypass operation to repair two blocked arteries.
He is survived by a brother and nieces and nephews.
---