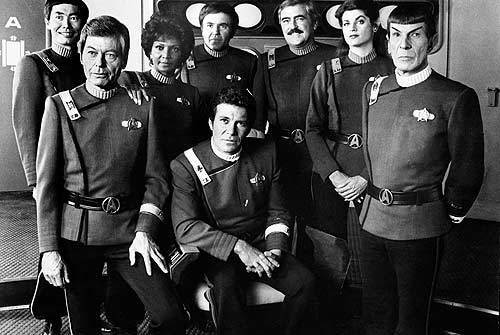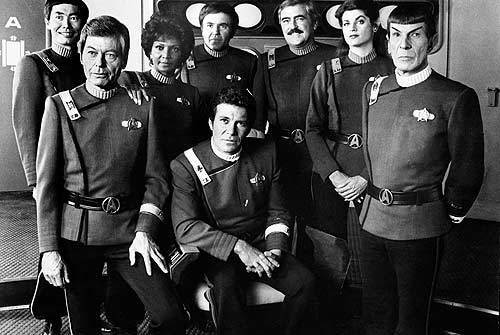 This 1982 photo shows castmembers of the film "Star Trek:The Wrath of Khan." James Doohan, third from right, who played Scotty in the original "Star Trek" TV series and movies. The others are; from left to right; George Takei, DeForest Kelley, Nichelle Nichols, Walter Koenig, William Shatner, Doohan, Kirstie Alley and Leonard Nimoy.
(Paramount Pictures / AP)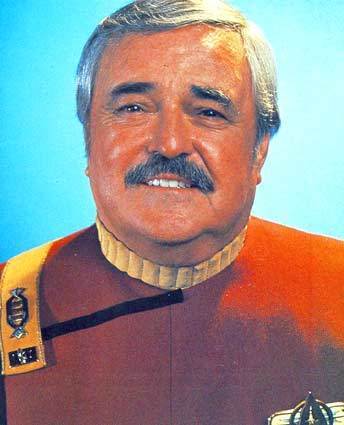 "Star Trek's" Scotty, James Doohan, in uniform.
()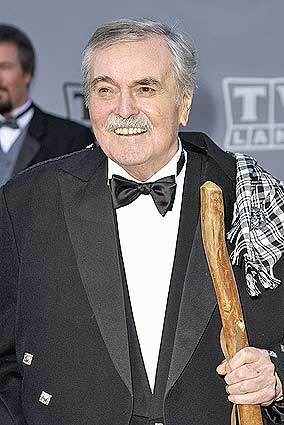 Actor James Doohan attends the TV Land Awards 2003 at the Hollywood Palladium.
(Robert Mora / Getty Images)
Jimmy Hernandez places flowers on the star of actor James Doohan, best known as the burly chief engineer Montgomery ``Scotty'' Scott of the Starship Enterprise in the original "Star Trek" TV series.
(Nick Ut / AP)