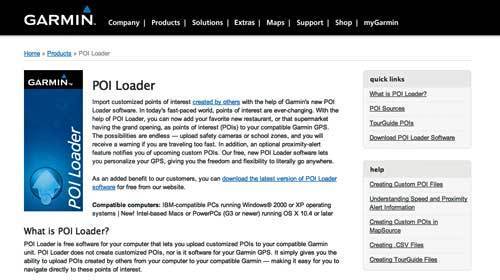 3 Images
Garmin: Loading instructions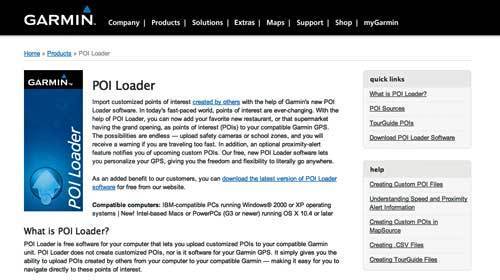 Step 1:
In order to install custom points on your Garmin device, you'll need to download and install the company's POI Loader software. It's available
here
.
(Garmin Ltd.)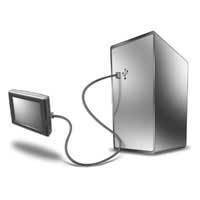 Step 2:
Plug your Garmin GPS device into your computer's USB drive and
download our file
containing the camera locations in the format required by Garmin.
(Garmin Ltd.)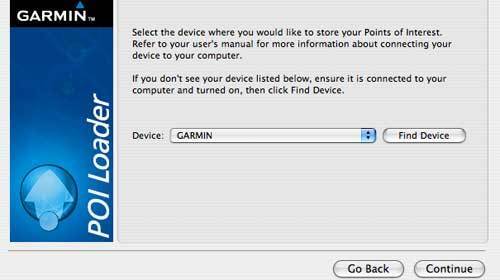 Step 3:
Open up the Garmin POI Loader program, connect to your device and point it to the folder where you downloaded our file. If all goes well, it should load the points right away.
(Garmin Ltd.)