Thousands descend on West Hollywood for Halloween party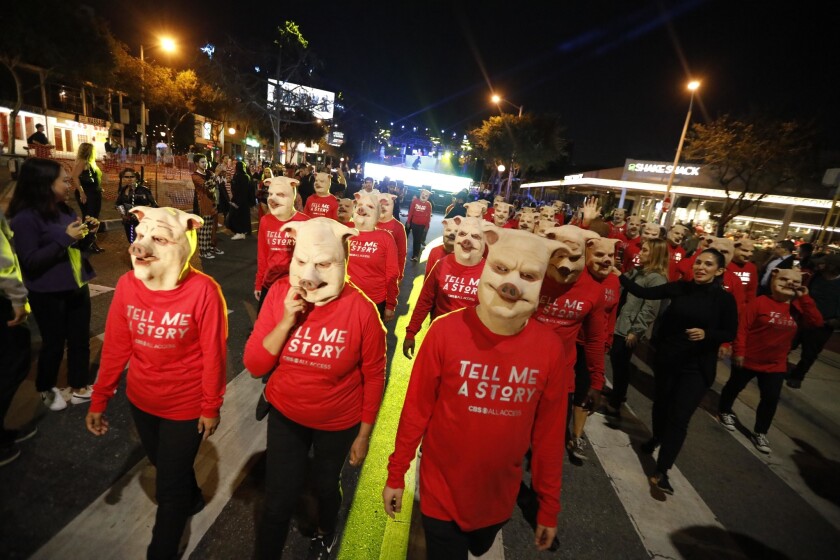 Thousands of revelers jammed the streets of West Hollywood for the city's annual Halloween Carnaval on Wednesday night.
The free festivities, which spanned a one-mile stretch of Santa Monica Boulevard between Doheny Drive and La Cienega Boulevard, included live music and DJs as well as parties at bars and hotels along the route.
Among the costumes spotted were a Queen of England, a panda, a herd of pigs and, of course, a Donald Trump or two.
The partying proceeded peacefully, with Los Angeles County sheriff's deputies making no arrests.
It's been a great night from a public safety standpoint," said Capt. Sergio Aloma of West Hollywood station.
The total attendance throughout the evening was between 150,000 to 200,000 people, according to estimates from sheriff's deputies in helicopters and on the ground, Aloma said.
---