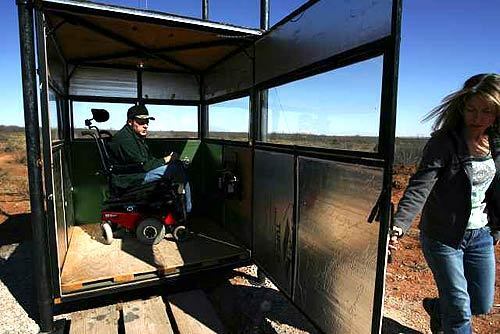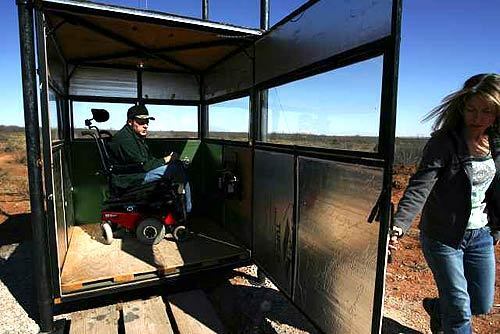 ADJUSTING:
Dena Parker closes the door on a device that helps her paralyzed husband hunt on their Texas property. Patrick Parker was awarded a settlement by Ford Motor Co. in a rollover lawsuit.
(Courtney Perry / For The Times)
A LIFE CHANGED:
The Rev. Lawrence Harris, in his Pittsgrove, N.J., church, fractured his spine when his van rolled over. Had his claim been preempted, he might not be preaching. "I would not be able to do the things I'm able to do," he said.
(Carolyn Cole / LAT)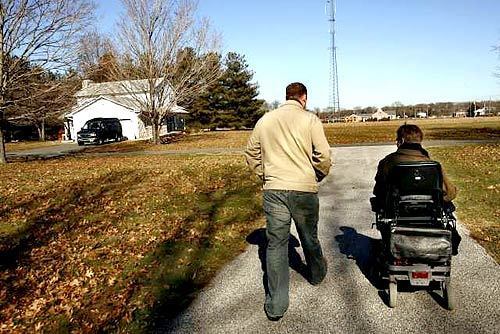 MOVING ON:
Harris, right, leaves church with a youth minister. Under a proposed federal rule, automakers would be protected from some injury lawsuits. If businesses are immune, "where is the check and balance going to be?" Harris asked.
(Carolyn Cole / LAT)