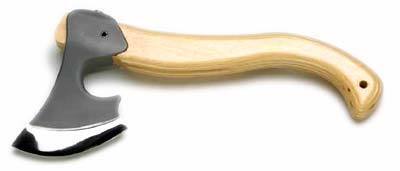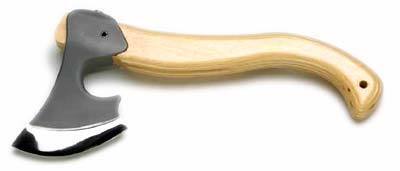 Work out your aggression and marvel at the beauty of fine design at the same time.
FIRESTONE BELT AXE
Blade design is a nod to the Vikings; stainless steel head is heat-treated and tempered to keep edge sharp. Handle of durable Finnish birch is a perfect fit. Super fine. $90. (800) 234-8654, www.southsummit.com.
()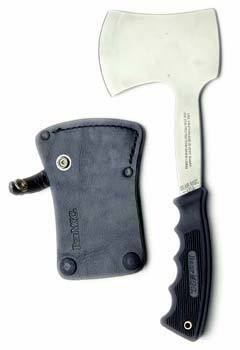 BEAR 11¼-INCH HUNTER'S AXE
Simple, well-made hatchet with Kraton handles (found on far pricier tools) has no-slip grip. Steel construction from head to lanyard hole eliminates risk of breaking. $32. (800) 327-5871, www.eknifeworks.com.
()
COLEMAN CAMP AXE
For the price (a mere $8.50), this contender can't be beat. Includes drop-forged carbon steel head, steel handle, ergonomic nonslip grip, nail remover, blunt butt for hammering. (800) 835-3278, www.coleman.com.
()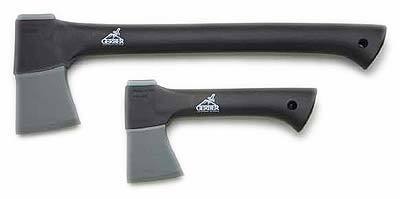 GERBER BACK PAXE, CAMP AXE
Resilient polymer handles are molded to forged steel heads. At less than 9 inches, Back Paxe ($40) is limited to light chops. Larger version ($50) is fine for one- and two-hand swings. (800) 950-6161, www.gerberblades.com.
()