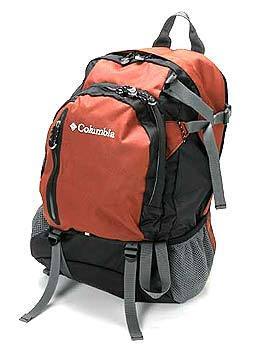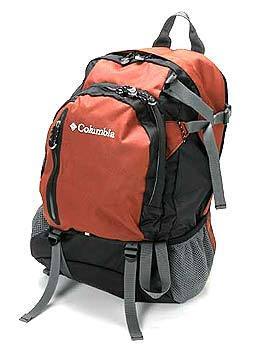 The right pack can help you make the most of a day outdoors. — Scott Doggett
ALPINE PASS Four-point padding on this Columbia pack kept my back cool during a hot hike. Beefy shoulder straps, a bladder compartment and 2,400 cubic inches of cargo space also impressed. But what's with the low-cut, let-it-all-out water-bottle pockets? $80. (800) 547-8066, www.columbia.com.
(Eric Boyd / LAT)
This Simms pack is waterproof — even dunkproof — and easy to carry, thanks to effective lumbar padding and a svelte 26.3-ounce figure. Poor access to buried items and no water-bottle pockets were this trekker's only gripes. $130. (866) 585-3570, www.simmsfishing.com.
(Eric Boyd / LAT)
This JanSport product, with its many compression straps, was made for activities such as rock climbing that demand a back-hugging pack. It breathes well due to a smart padding layout, and it has many extras, including pockets for bladder and goggles. $80. (800) 558-3600, www.jansport.com.
(Eric Boyd / LAT)
Most rucksacks let stuff slip out. Not this one. Zippers, straps and a cinch secured the contents of this cotton canvas-and-bison hide Kiva Designs bag even through a tumble. My only gripe: My back had no breathing room. $130. (800) 645-8818, www.kivadesigns.comÖ.
(Eric Boyd / LAT)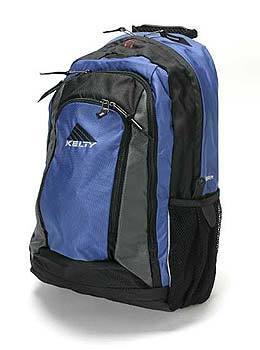 With compartments for a laptop, an organizer, a music player, a cellphone and two water bottles, plus room for a windbreaker, a hat and energy bars, this Kelty product proved equally adept on the road and trail. It could benefit from better airflow across the back. $80. (800) 423-2320, www.kelty.com.
(Eric Boyd / LAT)