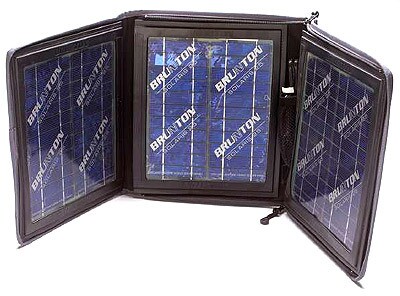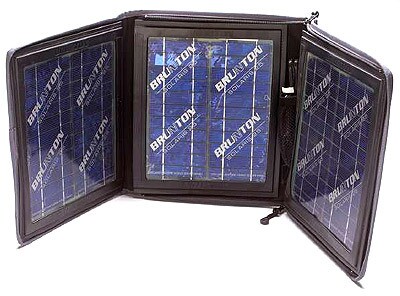 Energy providers harness sun's rays to drive gadgets or recharge batteries. But you'll need an adapter to make various plugs fit together.
SOLARIS 25
Provides portable power aplenty since it can generate 25 watts — enough to run a laptop computer. When closed, it's a little bigger than 12 inches square and 1 1/2 inches deep. 64 ounces. $399. (800) 443-4871,
www.brunton.com
.
(Eric Boyd / LAT)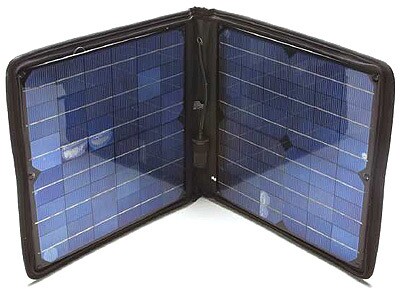 SUN CATCHER EXPEDITION
Peak output: 25 watts. Like other products tested, it can be daisy-chained to similar units for greater output. It's nearly 15 inches square and a slim 1 inch wide when closed. 79 ounces. $449. (800) 233-8438,
www.solargoods.com
.
(Eric Boyd / LAT)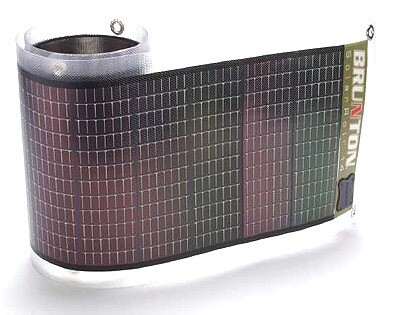 SOLARROLL 14
Packs 14 watts max, enough to run small items (cell phones, GPS units) or charge bigger ones (laptop computers, car batteries). Waterproof and just 17 ounces. Unrolled, it's 1- by- 6 feet; 5 inches wide rolled up. $399. (800) 443-4871, www.brunton.com.
(Eric Boyd / LAT)