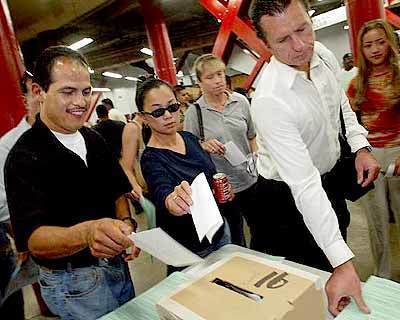 11 Images
The Supermarket Strike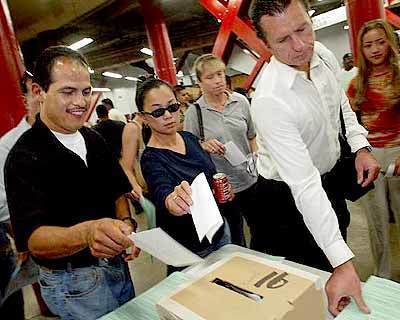 Supermarket employees cast ballots at the Los Angeles Sports Arena on October 8, 2003, in a vote that ultimately authorized the strike.
(Lori Shepler / LAT)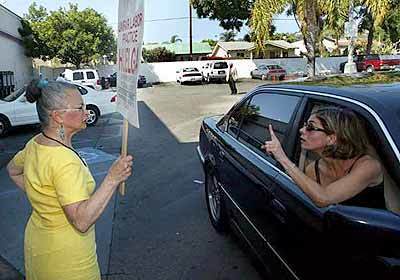 Striker Nina Diamante is reprimanded by a shopper after Diamante called her a name after shopping at the store. Diamante is a board member of AFTRA and was supporting strikers here at the Pavilions in West Hollywood in October.
(Lori Shepler / LAT)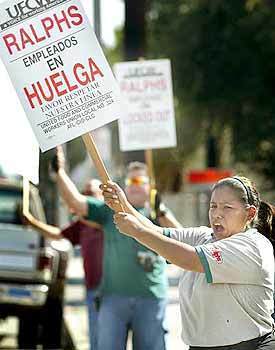 Supermarket employees walking picket lines in early October after the United Food and Commercial Workers Union struck one grocery chain and were locked out of two others. Here Edith Canas, a clerk at a Ralphs in Long Beach, tries to get support from passing cars.
(Lori Shepler / LAT)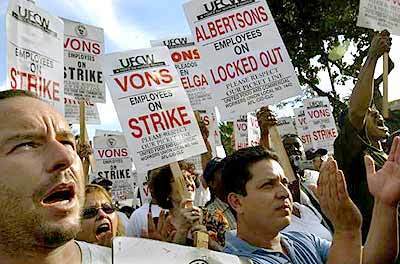 Steve Morton, left, cheers as the Rev. Jesse Jackson talks at a rally for the United Food and Commercial Workers Union at a Vons Supermarket in Santa Monica on October 19, 2003. Morton has worked for Albertsons in Santa Monica for 19 years.
(Anne Cusack / LAT)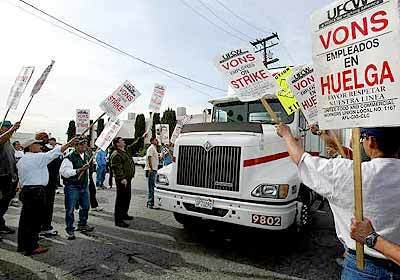 In November, the International Brotherhood of Teamsters agreed to honor UFCW picket lines at warehouses. Here Teamster union members taunt a trucker as he enters the Von's Distribution Center in El Monte.
(Gina Ferazzi / LAT)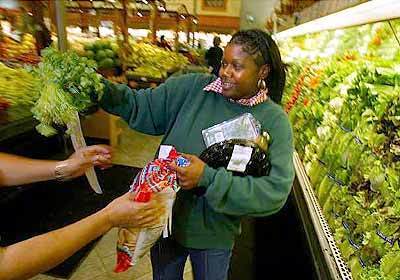 Bristol Farms home delivery supervisor Tanisha Young gets help with an armful of groceries while shopping for a customer at the chain's West Hollywood store. Grocery deliveries were up 50 percent in the first weeks after the strike began.
(Brian Vander Brug / LAT)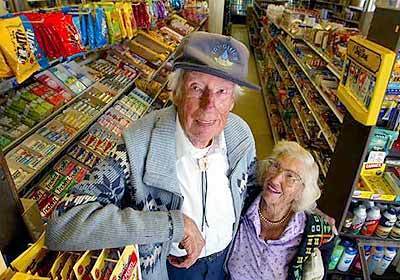 Fred Gunning, who opened Fred's Market in San Clemente in 1959, no longer runs it but comes in most days. With him is wife Edith. "We've gotten a little busier since the strike," says Gunning daughter Flo Smith, who runs the store.
(Mark Boster / LAT)
Amanda Meyer and her 3-year-old son share a bedroom in Van Nuys because she couldn't afford the rent on her previous apartment. "I'm constantly stressed," she says. Meyer is on strike from her job at Ralphs Market in Calabasas.
(Mel Melcon / LAT)
Rick Icaza, president of United Food and Commercial Workers local 770-Los Angeles, listens to union speakers after strike authorization vote Oct. 10 at the Anaheim Hilton.
(Allen J. Schaben / LAT)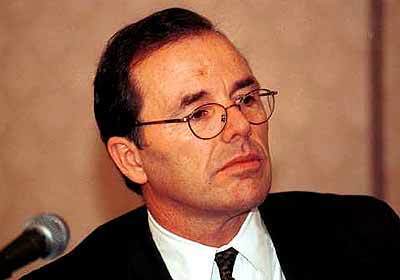 Steven Burd, chief executive officer of Safeway Inc..
(Andrew Serban / Bloomberg News)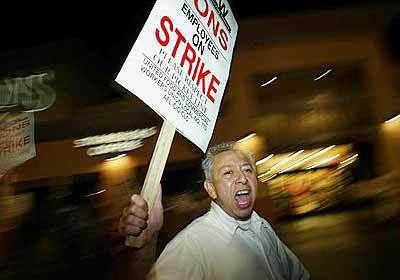 Vons Cashier Carlos Valencia marches in front of Pavillions at Vine and Melrose in Hollywood.
(Bob Chamberlin / LAT)