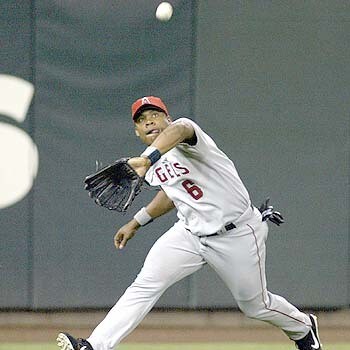 3 Images
Angels vs. Mariners - 09/16/04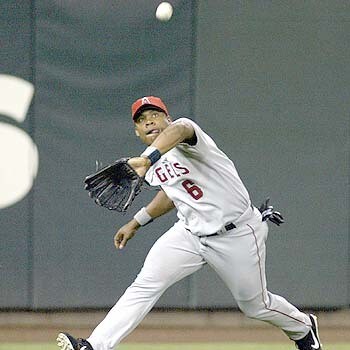 ON THE BALL:
Angel left fielder Jose Guillen is able to grab a ball hit by the Mariners' Raul Ibanez.
(Ted S. Warren / AP)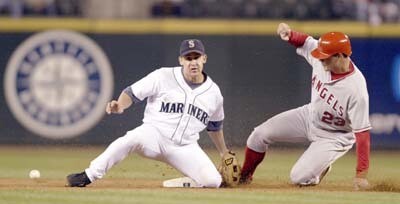 Bret Boone of the Seattle Mariners misses the throw from catcher Dan Wilson and allows Dallas McPherson of the Anaheim Angels to steal second base in the eighth inning at Safeco Field.
(Otto Greule Jr. / Getty Images)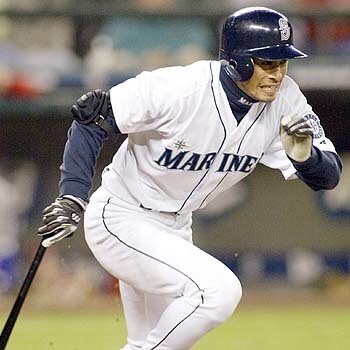 Ichiro Suzuki leaves the batter's box in the seventh inning. Safeco fans are pulling for Suzuki to break George Sisler's single-season hit record.
(Ted S. Warren / AP)