Dodgers Manager Don Mattingly admits concern over Brian Wilson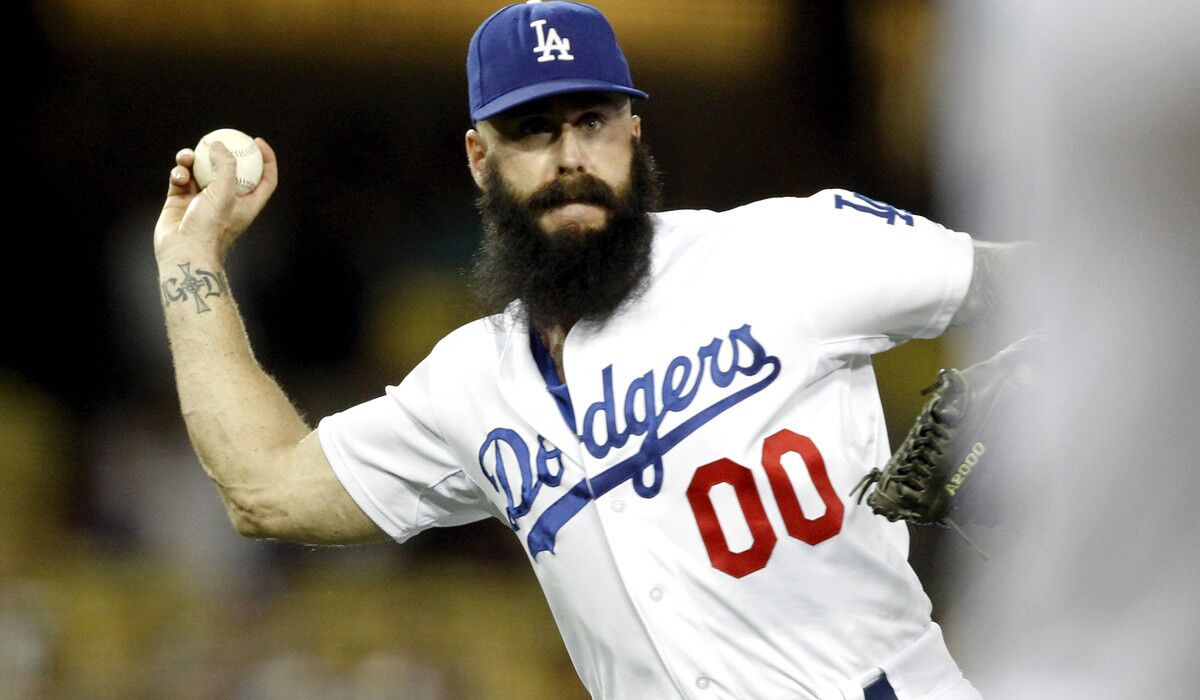 One thing about reliever Brian Wilson is absolutely indisputable.
"Willie's a different cat," said Dodgers Manager Don Mattingly.
We could try to count the ways, but that would take the kind of time and effort that even Wilson probably wishes were spent elsewhere. But in this particular instance, Mattingly was speaking of how Wilson subconsciously approaches his relief appearances and how when it's not a tight situation, his velocity drops off.
It was noticeable again Wednesday night when he entered a blowout game and started struggling to hit 90 mph.
"He kinda dials it up when he needs to," Mattingly said. "It's almost like he needs that adrenalin. These games aren't good for him."
After being just short of remarkable in 18 late-season games for the Dodgers last year (0.66 earned-run average, 0.79 walks plus hits per inning pitched), Wilson has enjoyed precious few games this season that were good for him. In 16 appearances he has a 10.22 ERA and a 2.43 WHIP.
Although he can dial it up to the mid-90s on occasion, more typically he's in the upper 80s. And Mattingly admits to unease.
"You couldn't see the velocity out there," he said after Wednesday's game. "Some of those are 88-89, stuff like that, even less. It does concern us a little bit, but then toward the end of the inning, he's dialing it up. The other day he comes out, it's 88-90. By the end of the inning he's throwing 96. But there are concerns."
Wilson was dressed and gone by the time the media were allowed in the clubhouse after Wednesday's game. Wilson did a 15-day stint on the disabled list at the beginning of the season for what the Dodgers termed elbow nerve irritation, but there is apparently no current concern he is injured and no tests are planned.
"I don't think we're there," Mattingly said. "He tells Stan [Conte, head trainer] and all our guys -- we check with him all the time -- that he's fine. He says he's healthy."
Right now, Wilson is just not very good or reliable. Whatever kind of cat he is.
Get our Dodgers Dugout newsletter for insights, news and much more.
You may occasionally receive promotional content from the Los Angeles Times.