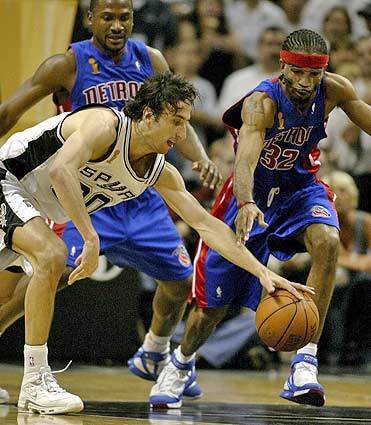 4 Images
San Antonio Spurs - 2005 NBA Champs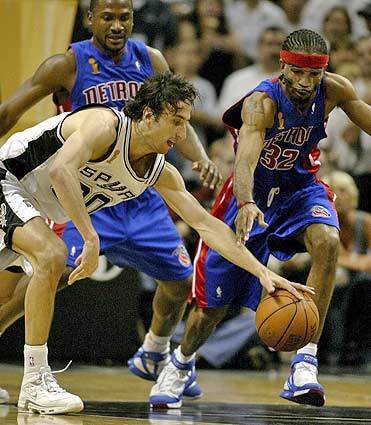 Manu Ginobili of the San Antonio Spurs grabs a loose ball in front of Richard Hamilton of the Detroit Pistons as Lindsey Hunter looks on in the third period.
(Paul Buck / EPA)
Tony Parker of the San Antonio Spurs scores against Elden Campbell of the Detroit Pistons.
(Robert Sullivan / AFP / Getty Images)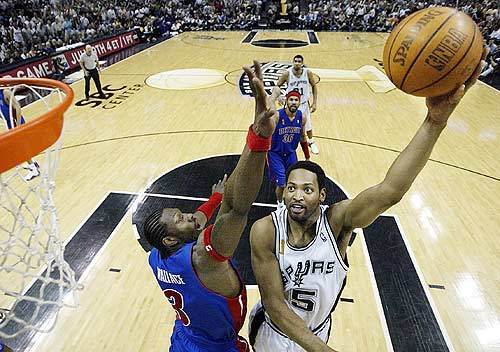 San Antonio Spurs' Robert Horry shoots over Detroit Pistons' Ben Wallace during the first quarter.
(Jeff Haynes / Pool / AP)
Tim Duncan holds up the Finals MVP trophy and the Larry O'Brien trophy as teammates Tony Parker, left, and Bruce Bowen of the San Antonio Spurs celebrate after defeating the Detroit Pistons.
(Ronald Martinez / Getty Images)