Sochi Olympics: Can Mikaela Shiffrin revive the U.S. alpine team?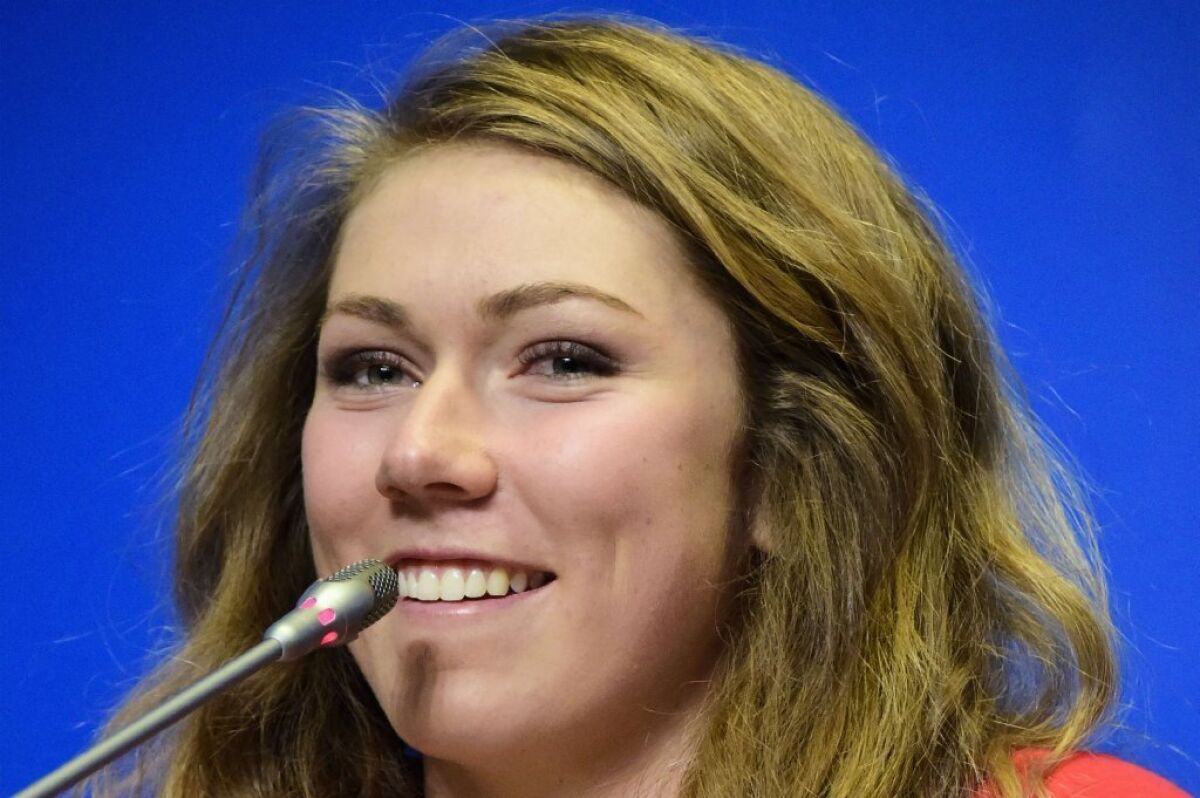 SOCHI, Russia — United States alpine star Mikaela Shiffrin has finally arrived in Sochi, but not necessarily as a savior for the ski team's flagging (so far) fortunes.
"I don't think I can be the only one," she said at a Saturday press conference at the Gorki Media Center, "I can be one of the ones."
Shiffrin, the 18-year-old skiing prodigy, has been training in Austria, Germany and Italy in advance of her races on Tuesday and Friday.
Shiffrin will be a medal contender in the Tuesday giant slalom and the gold medal favorite in the slalom.
The U.S. ski team has struggled so far in Sochi, winning only one bronze through the first five events.
Shiffrin is the reigning world champion in slalom and currently ranked No. 1 on the World Cup circuit.
She has been watching the ski team's fortunes and making daily notes.
This is her first Olympics, but she said "I've been here before, in my head, for sure."
Shiffrin, who lives and trains in Vail, Colo., is poised beyond her years and said she has "an enthusiastic nervousness" heading into her events.
"It's not possible to be too prepared," she said. "It's possible to think too much."
She said she was prepared for whatever snow conditions await her in her events. Warm temperatures could radically affect her two gate races. Slalom courses can quickly become rutted as racers tear up the soft snow.
Shiffrin says in advance she will not blame course conditions on her results.
"On race day, I'm not planning on having that as an excuse," she said.
Shiffrin said she's drawn a few lessons from watching the competition so far.
"No matter how good you are, you can't take your foot off the gas," she said. "We're all here to ski, we're all here to inspire the rest of the world with our sport. That's exactly what I plan to do."
Shiffrin added: "I'll definitely be more nervous, because this means more to the rest of the world, and that means it means more to me."
ALSO:
Russian skier seriously injured in training accident
U.S. grit meets Russian skill in key men's hockey game
Get the latest on L.A.'s teams in the daily Sports Report newsletter.
You may occasionally receive promotional content from the Los Angeles Times.