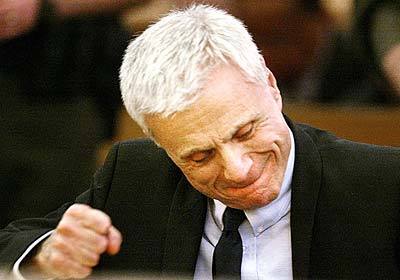 12 Images
Thursday Test Gallery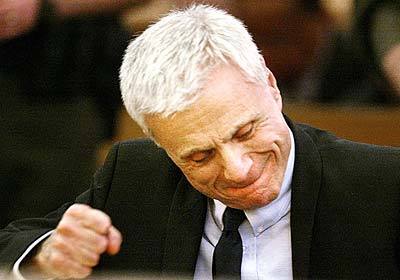 Robert Blake reacts to the jury's verdict of not guilty. Jurors, who deliberated for nine days, called the circumstantial evidence "flimsy." Blake would have faced life in prison if convicted.
(Nick Ut / Pool)
Robert Blake kisses his attorney, M. Gerald Schwartzbach, who is holding the electronic monitor that had been attached to Blake's leg since he was released on bail two years ago. Jurors in the 12-week trial said they did not believe two Hollywood stuntmen central to the prosecution's case.
(Gary Friedman / LAT)
Blake takes a drag from his cigarette before addressing the news media outside the Van Nuys courtroom after his acquittal. "I used to be a rich man. Right now, I couldn't buy spats for a hummingbird," an emotional Blake said.
(Damon Winter / LAT)
Teacher Brigid Higgins hugs her student Angelica Gutierrez, a cancer patient at Memorial Sloan-Kettering Cancer Center in Manhattan. Higgins is one of 88 instructors deployed in hospitals and private homes in New York City's bedside program.
(Jennifer S. Altman / For The Times)
Ron Grantski, Laci Peterson's stepfather, and her mother, Sharon Rocha, speak to the news media outside the courtroom after the sentencing of their former son-in-law.
(Robert Durell / LAT)
Jackie Peterson, Scott's mother, walks into the courtroom before her son is sentenced to death.
(Robert Durell / LAT)
Caribou graze in the 19-million-acre Arctic National Wildlife Refuge, created in 1960 to protect wildlife including migratory birds, polar bears and musk oxen.
(U.S. Fish and Wildlife Service)
In California, the average price for regular gasoline hit $2.32 per gallon, but was higher at this Malibu station.
(Nick Ut / AP)
Abdelaziz Hakim leaves the assembly's opening session, at which he called for a government that would "respect the Muslim identity of the Iraqi people."
(Hadi Mizban / AP)
Britney Spears, husband Kevin Federline and her pocket-sized pooch. Sometimes, guys will tell you, three's a crowd.
(Frazer Harrison / Getty Images)
Real estate agent Michael Eisenberg readies the living room of this $8.2-million home above Coldwater Canyon before a recent open house.
(Richard Hartog / LAT)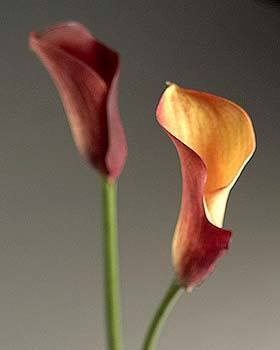 Hybrids include 'Fireglow,' 'Treasure.'
(Kirk McKoy / LAT)