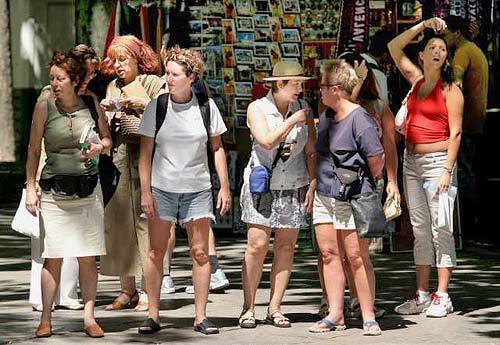 19 Images
This week in Travel - Jan. 22, 2006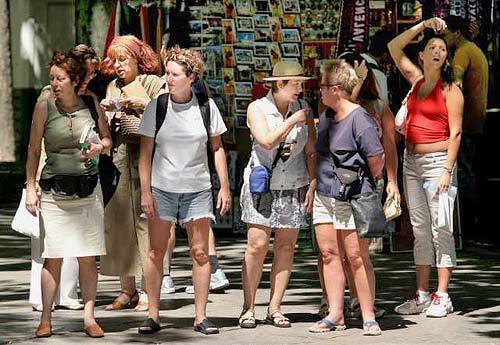 Tourists explore Madrid, where tales of pickpockets and other thieves are no surprise.
(Santi Burgos / Bloomberg News)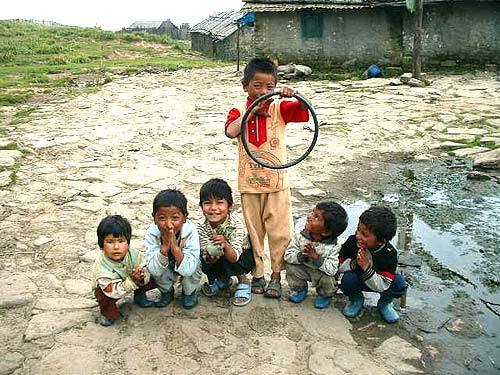 Jeffrey Carlisle of Marina del Rey snapped this photo during a trip to India and Nepal in August with his 24-year-old daughter, Liz. They spent one week of the trip hiking in the Himalayas. In one Nepalese village, he said, "We came across these kids, and they weren't used to seeing a whole lot of tourists, so they were fascinated with us."
()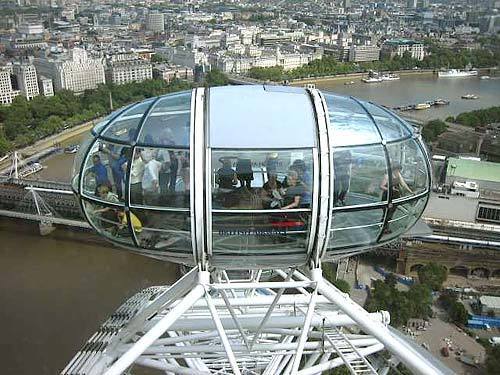 Andrew Major captured this view from the London Eye observation wheel along the Thames. He was there with his girlfriend, Taylor Latham, and her parents for five days in May. "I felt really lucky to be up there on a clear day," said Major, a writer in Santa Monica. "I lose where I am in the city. It was cool to be up there and see the whole thing laid out."
()
New rules in the new year.
(Steve Osman / Los Angeles Times)
China's new airport in Guangzhou has made it easier to travel to remote areas such as Lijiang, a town with ancient wooden houses and cobblestone streets.
(Bryan Chan / LAT)
Ethiopia's rich archeological sites, such as the stelae in Aksum guarded for more than 30 years by Berhane Gebrewahid, above, make the African country a fascinating destination.
(Marco Longari AFP/Getty Images)
Tim O'Neill, of Huntington Beach, took this photo in mid December, during an early Sunday morning paddle off Newport Beach. "It's calm and quiet, and if there's an offshore wind, you can smell bacon cooking as opposed to sea air," O'Neill said.
()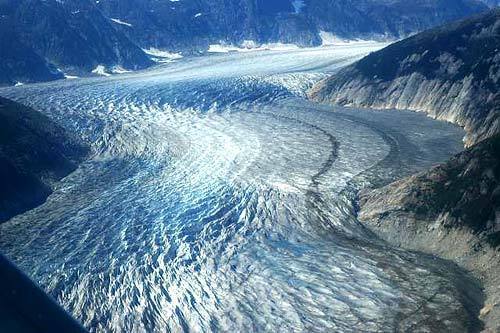 This photo was taken from a float plane flying near Juneau during an Alaskan cruise excursion that Steve DePugh and his wife, Dana, took in August. "I have no idea what the name of the glacier was; they have so many up there," said DePugh, who lives in Troy, Ohio. "They called it a 'temperate glacier,' where the ice is barely frozen, so it moves pretty well."
()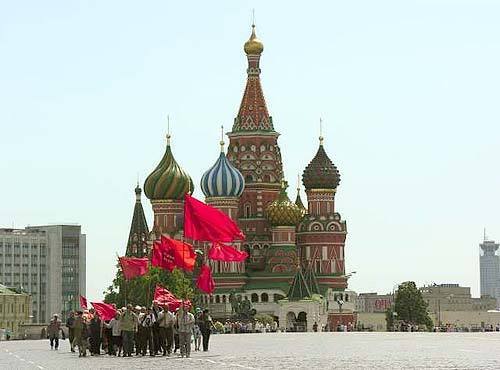 Voice of the people
Rick Wianecki always wanted to go to Moscow, but Red Square was cordoned off when he finally got there last June. He soon saw why: "There was this little demonstration going on, with this ragamuffin collection working their way counter-clockwise around the perimeter." The police said they were protesting low pension payments for the elderly. Wianecki, an insurance company attorney from Rossmoor, took the picture with his Nikon 8800. The image encapsulates the gulf between those who have benefited from Russia's new economy and those who have been left behind.
Why we chose this photo
This shot is full of symbolism -- the ornate onion domes of Red Square, the red flags, and even the blocky communist-era buildings to either side of the square. It has so much history and so much of current events all in one image.
()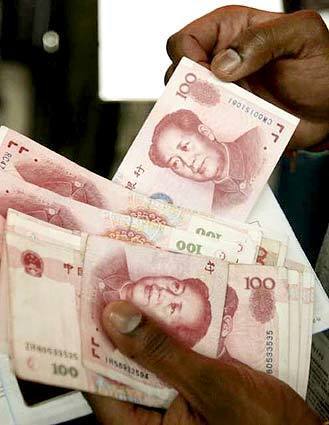 Fees for obtaining foreign currency differ considerably; it pays to do homework well before departure.
(Paul Hilton / Bloomberg News)
French connection
Chuck Marcus of San Francisco took this photo at Paris' Charles de Gaulle Airport as he, his wife and his daughter made their way to a flight to Reykjavik, Iceland, in July. "This airport, with its unforgiving Modernist design, reaffirms the wonder and strangeness of foreign travel, making no apology to practicality, convenience or efficiency," Marcus wrote. "You've got to love it, it is so French."
()
A United flight in Chicago. The airline offers seats with extra legroom, but that usually means paying $29 to $99 more.
(Richard Derk / LAT)
Calm amid commotion in Tokyo
Shot by Jack Levinson, 13, during his family's eight-day trip to Tokyo in August. " I saw that there was just this one woman standing, and she was the only person who wasn't running frantically," the Oakwood School eighth-grader said.
()
Jerry R. Hobbs of Marina del Rey snapped this picture of a participant in the Cultural Show during Hobbs' four-week visit to Papua New Guinea in August. The pageant in Mt. Hagen had more than 1,000 performers. "It was the most spectacular event I've ever been to, more so than New Year's Eve in Times Square in 2000 or Burning Man," he said.
()
Learn about your camera before you go, so you can focus on subject matter and composition when you travel.
(Diego Giudice / Bloomberg News)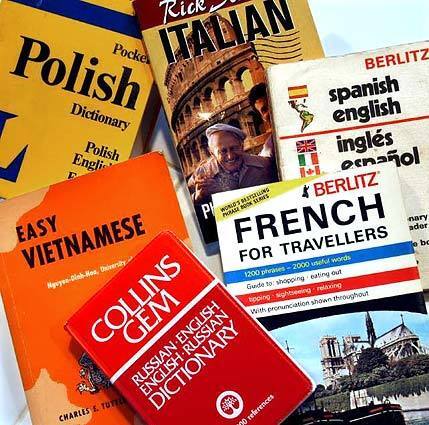 Experts say 10 weeks of semiprivate study, twice a week, can help you mingle with the locals.
(Richard Derk / LAT)
This picture was taken by Dean Lamborn, of Simi Valley, during his family vacation to the Seattle area in August. Capping two weeks in the Pacific Northwest, they took a Washington State Ferries boat to Canada's Vancouver Island and visited Victoria, boarding at 7 a.m. before the fog lifted.
()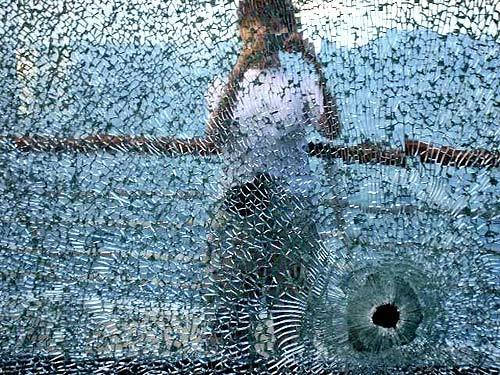 Taken in November by Patricia Silver of Newport Beach, outside the observation lounge of the Seabourn Spirit. The luxury cruise ship was attacked off Somalia by pirates with guns and rocket-propelled grenades during a 14-day voyage from Alexandria, Egypt, to Mombasa, Kenya.
()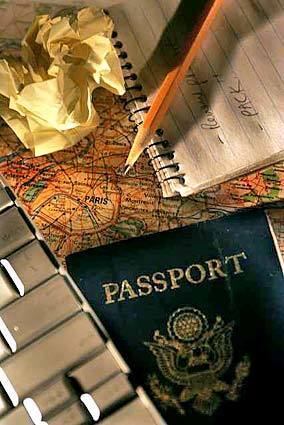 The key to a smooth vacation is in the planning. A schedule can help you remember what needs to be done, from getting documents to tossing perishables from the refrigerator.
(Béatrice de Géa / LAT)