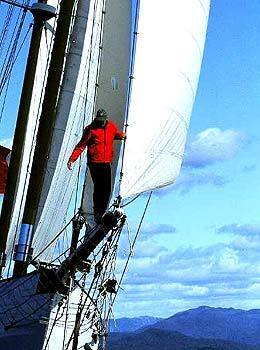 7 Images
This week in Travel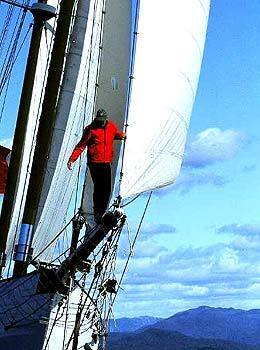 Sailing trips aboard the Maple Leaf will visit native Haida villages in May.
(Kevin Smith)
The 17th century Jesuit church of La Compañia, with its sword-wielding St. John, is a European-South American blend.
(Deanna MacDonald)
A replica of a gilded chair found in an Egyptian tomb will be on display. This copy appeared in "The Ten Commandments."
(Tom DuBrock)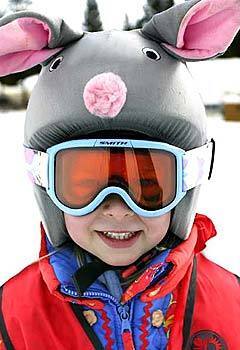 A youngster in mouse helmet was among recent students at the ski school, where there is no shortage of enthusiasm.
(Tamarack)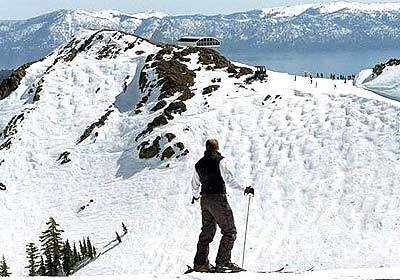 At Squaw Valley USA, active-duty military personnel can ski for free Sundays through Fridays through the end of the season. On Saturdays, they pay $39 at the Lake Tahoe resort, rather than $62. (530) 583-6985, www.squaw.com.
(Squaw Valley)
Reid Cerne and Meredith Kline chat in the newly opened 3-Thirty-3 restaurant in Newport Beach, a popular spot for singles.
(Christine Cotter / LAT)
Hanging out in Zimbabwe
Samta Jain of Villa Park swings out over the Zambezi River on a trip through Zimbabwe. At the Victoria Falls attraction, jumpers pay $100, wrap the harness around their waist and legs, and plunge into the 225-foot-high gorge.
(Mamta Jain)