Column: Does recalling the judge who gave Brock Turner a light sentence for sexual assault imperil judicial independence?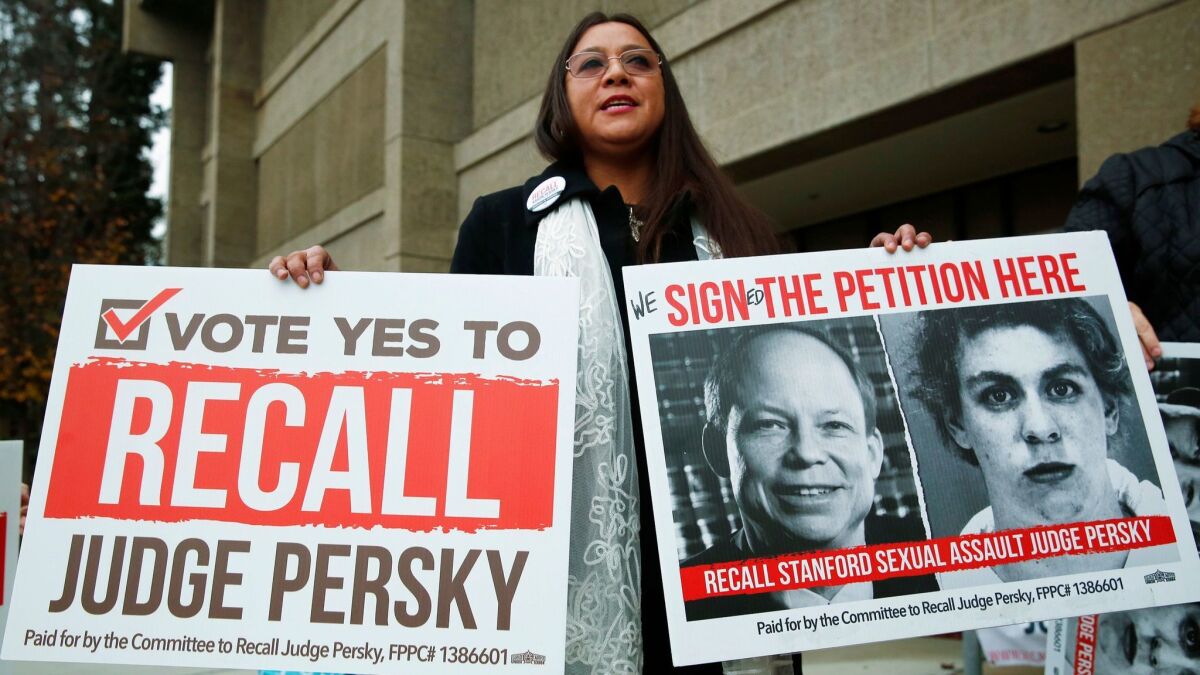 Last month, I dismissed as "hogwash" concerns that the recall of Superior Court Judge Aaron Persky could impair judicial independence.
This did not endear me to many attorneys, law professors and retired judges who reached out to accuse me of flippantly dismissing their sincerely held beliefs.
"No matter how outraged we may be, the last thing we need in California are judges who are intimidated by public opinion," wrote Steven Silva, a Times reader who experienced firsthand the difficulty of fair sentencing decisions when he worked for the presiding judge of the San Diego Juvenile Court.
Persky is the Santa Clara County judge who handed down a six-month sentence to Brock Turner, a Stanford student who was convicted of three felonies for sexually assaulting an unconscious woman next to a dumpster outside a campus party in 2015. Prosecutors had asked for six years in prison; instead, Persky followed the probation department's recommendation of six months, plus three years' probation.
Turner, who is appealing his convictions, will also be required to register as a sex offender for the rest of his life.
Among my correspondents was Erwin Chemerinsky, who recently left his position as founding dean of UC Irvine's law school to become dean of Berkeley Law (formerly Boalt Hall). Last week, we sat down for a very civilized chat in the law school's coffee shop.
"I don't think concerns about judicial independence are 'hogwash,'" Chemerinsky told me. "Sentencing is one of the hardest things a judge has to do. Once a single ruling of a judge is the basis for a recall, that will send a message."
He added, "I want them to impose the sentence they think is best, not what they think is going to please voters the most."
I agree, of course. But judicial accountability is baked into the California legal system. Judges, who are appointed by the governor, face retention votes every six years.
"Otto Kaus, who served for a long time on the California Supreme Court, always said that judicial elections are like having a crocodile in your bathtub," Chemerinsky said. "You never forget it's there."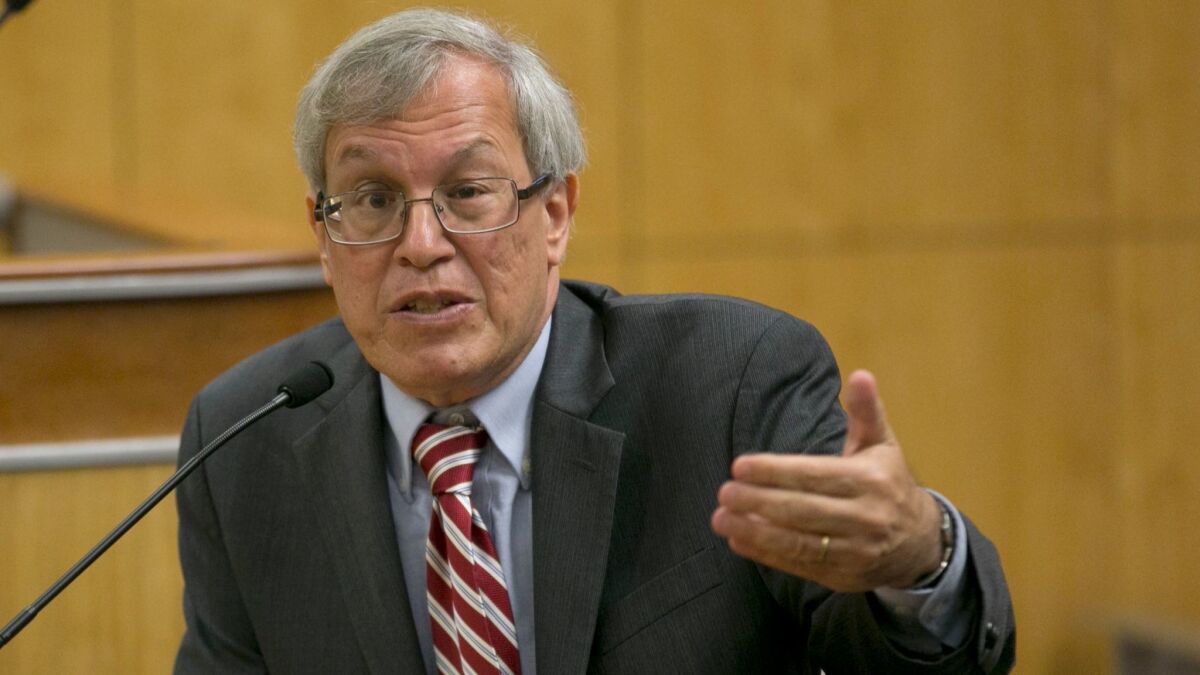 Though accountability may not be as hallowed a concept as judicial independence, the state Constitution also allows voters to recall a judge, a completely different and far more onerous process than a regularly scheduled retention vote. It does not spell out or limit the reason for a recall, so it's not strictly correct to argue, as many legal professionals do, that judges should be removed only for personal misconduct.
I told Chemerinsky I often sit out the judicial portion of my ballot, because I have no time or inclination to research a judge's rulings or temperament. "I do that, too," he said. "Occasionally, I will have former students or people I know on the ballot. It's a system that works so poorly because the electoral system assumes we know who we are voting for, and that doesn't work for judges."
It's a flawed system, but it's the one we've got.
::
Last week, the Santa Clara County Board of Supervisors voted to place the Persky recall on the June 5 ballot. Whatever your feelings about Persky, who has tried unsuccessfully to block the recall on technical grounds, this is a historic moment.
Regardless of the vote result, Chemerinsky said, he believes the recall campaign has already had an impact on judges, perhaps even subliminally. Judges, after all, don't usually have to worry about being criticized for handing down sentences that are too harsh.
"The presumption up until now has been if you disagree with a judge's ruling, you appeal it," he said. "Now we are sending a message: If your sentence is too light, you face a recall."
Successful judge recalls are vanishingly rare in California. If Persky is booted off the bench in June, it will be only the third successful judicial recall in state history.
The last one occurred in 1932.
But the very first one, which took place in 1913, bears interesting similarities to the recall campaign against Persky.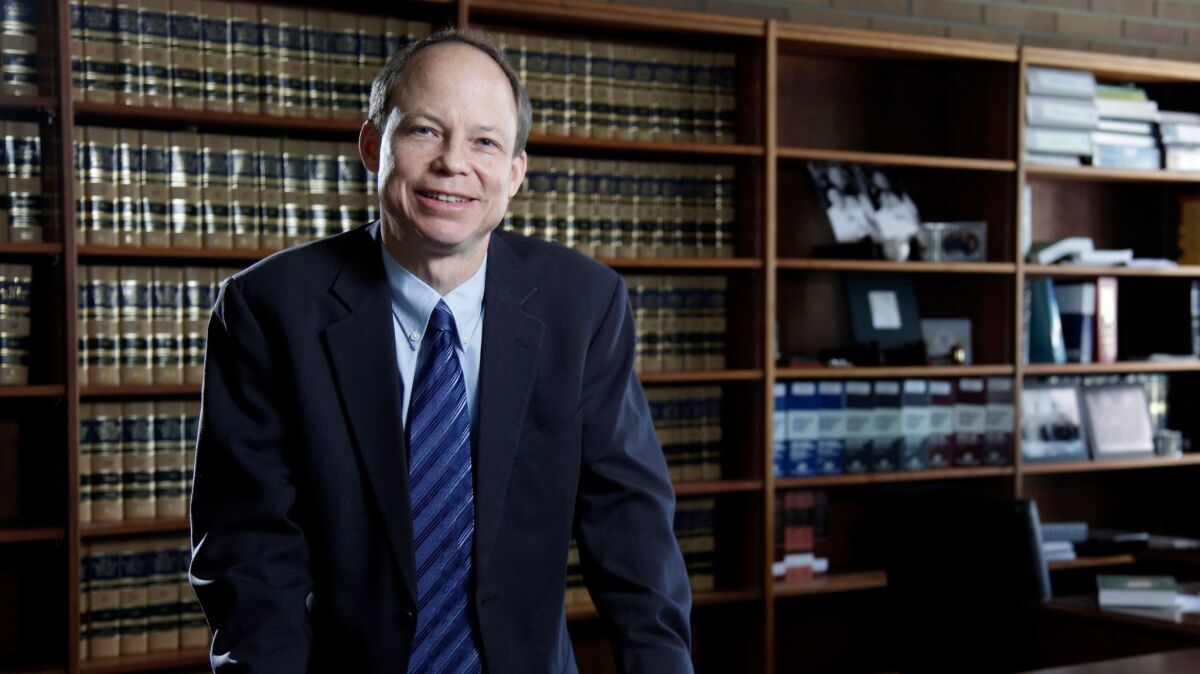 ::
In 1911, California voters made two consequential decisions. They amended the Constitution to give women the vote, and they passed a measure allowing judges to be recalled.
Two years later, newly enfranchised, women launched a recall against a San Francisco judge, Charles Weller, who had reduced the bail of a businessman charged with trying to assault two 17-year-old girls.
According to Stanford historian Estelle Freedman, the bail was so low that the man skipped town. After that, wrote Freedman in a 2016 New York Times essay, the Women's Political League accused the judge of "extending undue and unreasonable leniency to persons charged with the commission of heinous and vicious offenses."
Weller became the first judge in California history to be recalled. He was not accused of personal misconduct. His sin? Failing to take sexual assault against women seriously enough, and giving the alleged assailant the benefit of the doubt.
If the Legislature and the people did not believe that this was a proper use of the power of judicial recall, well, they have had more than 100 years to change it.
Twitter: @AbcarianLAT
---