A juror spent months hearing about a serial killer's grisly acts. Not being part of the verdict left a void.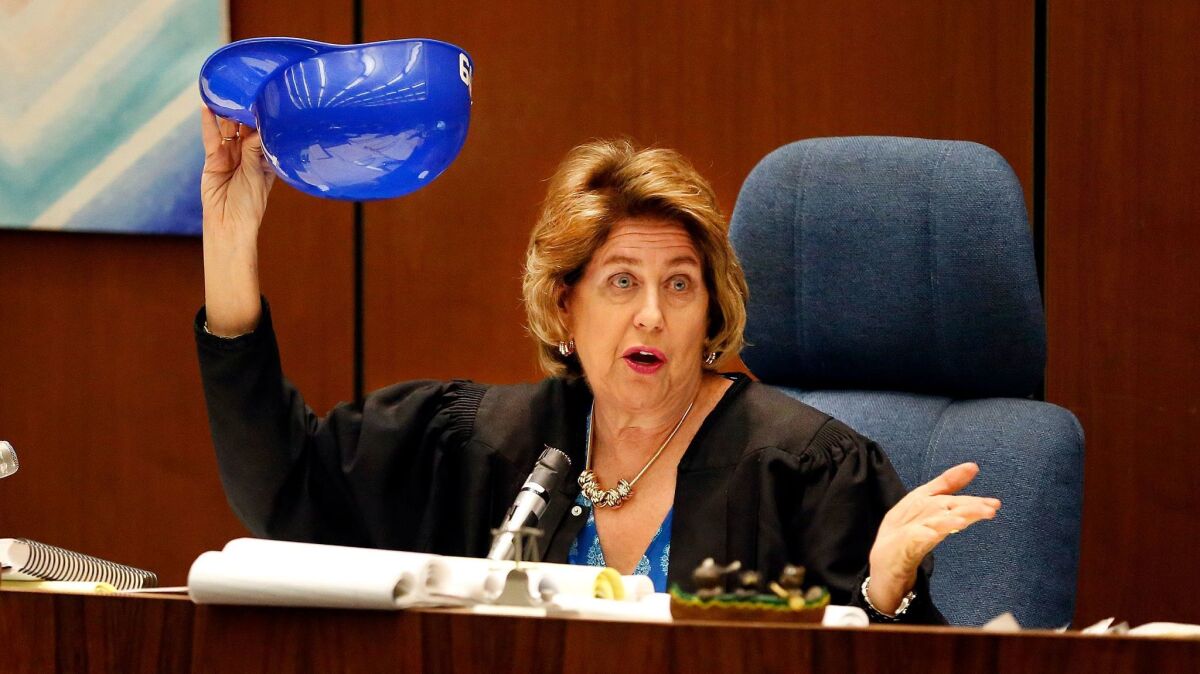 Almost every day for four months, Carolina Cabrera woke up early and rushed to the criminal courts building in downtown Los Angeles.
She sat through hours of testimony in Department 109 — some of it boring, the rest disturbing — and put her job and personal life on hold. In that way, she was like the others selected to serve as jurors in People of the State of California vs. Lonnie David Franklin Jr., one of the highest profile murder trials in the city's history.
But there was one big difference: Cabrera was an alternate juror and ultimately had no say in the fate of the Grim Sleeper serial killer.
"It was hard," she said, sighing as she recalled sitting out of the deliberation process. "I wanted so bad to be a part of that voice."
Cabrera's frustration mirrors that of many who serve as alternates: These understudies must be as attentive as any other juror during the trial, but they face crashing boredom once deliberations begin.
It's a raw role, but a critical one. A mistrial is costly both in time and in public resources, so when there's a hiccup — jurors get sick, have scheduling conflicts and sometimes get kicked off the deliberating panel for breaking rules of the court — an alternate swoops in.
---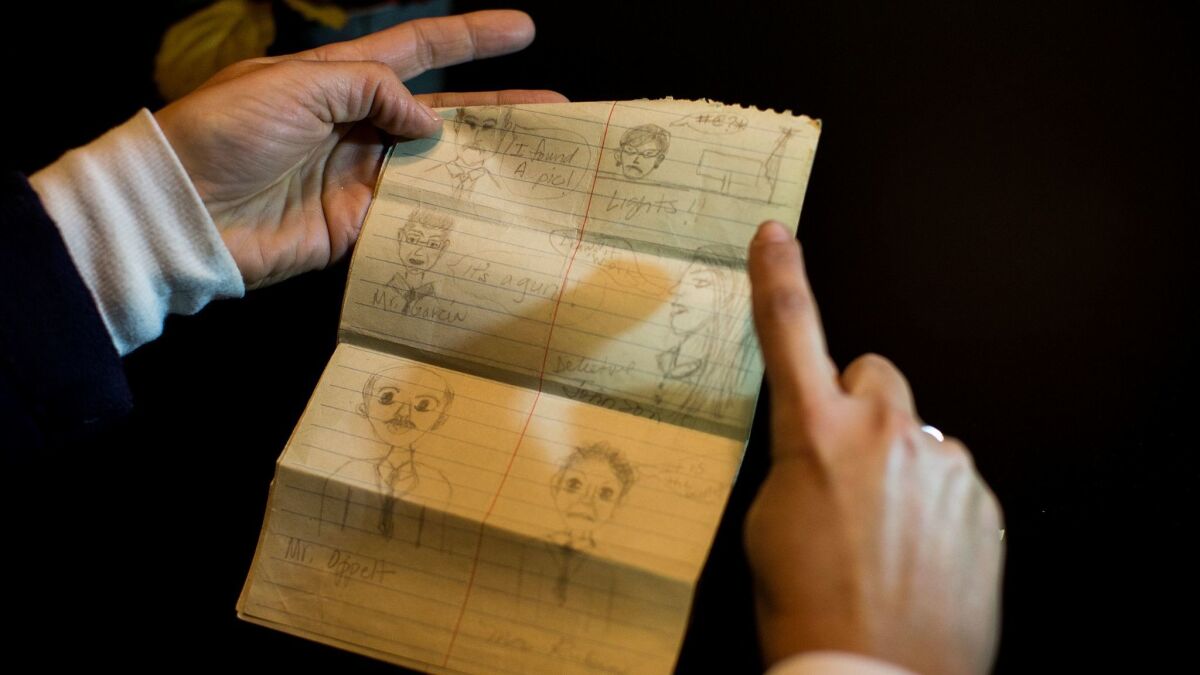 Finding ways to pass time
Alternates often feel frustrated, ignored and unfulfilled, said Philip Anthony of DecisionQuest, a jury and trial consulting firm. He compared the role to a second-string football player.
"At first they think, 'Hey, I'm on the team!'" Anthony said. "And halfway through they realize, 'Hey, I'm still on the bench.'"
There were 2,580 jury trials in Los Angeles County last year, according to Superior Court records. While there isn't an exact account of how many jurors and alternates were used in each case, court spokeswoman Mary Hearn said a good estimate is 14 per panel — 12 jurors, two alternates. Or, roughly 31,000 jurors and more than 5,100 alternate jurors.
During deliberations, Cabrera and the remaining alternates in the Grim Sleeper trial — they'd started with six — often hung out on the courthouse's second floor, peering down at Grand Park. Sometimes they got snacks from the cafeteria, but often they just stared at their phones, hoping the courtroom clerk would call to say the others had reached a verdict.
In 1994, during the first murder trial of Erik and Lyle Menendez — California brothers who would eventually be convicted in the gruesome murders of their rich parents — two alternate jurors had a different routine: They'd spend a few hours reading, play badminton inside an empty courtroom and then watch videos, one recounted.
During trial, some judges in some states won't tell the panel who the alternates are, a tactic to ensure everyone pays attention, said Greg Hurley of the Center for Jury Studies at the National Center for State Courts.
---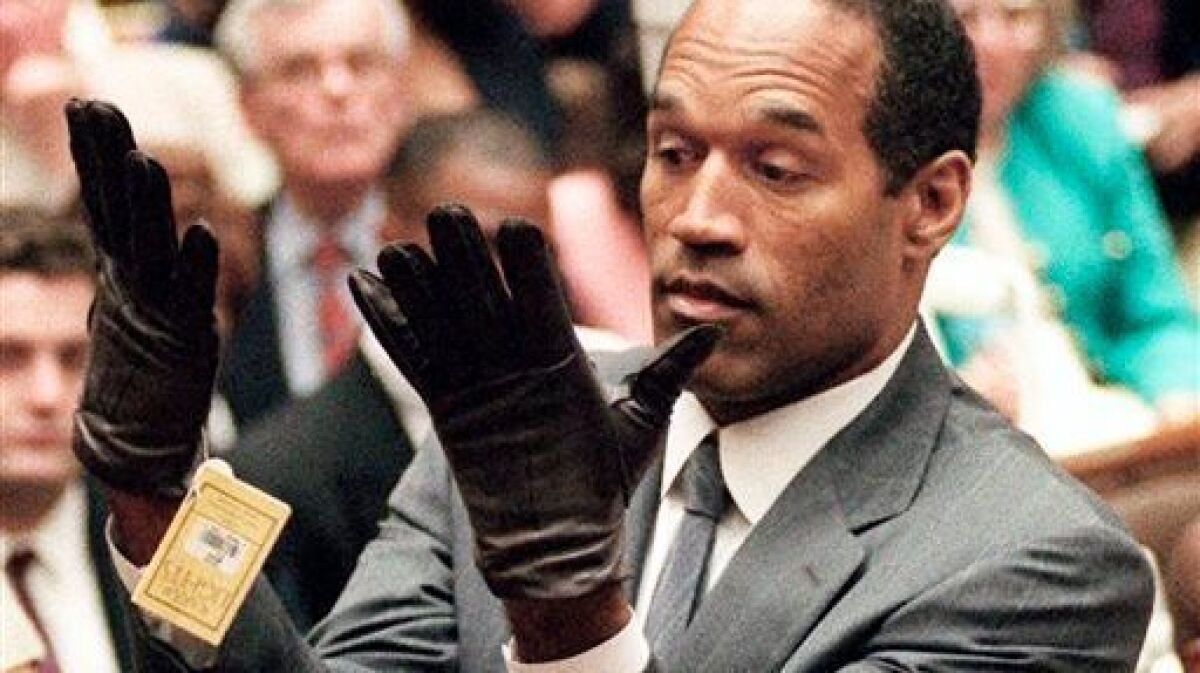 Hoping for the A team
Despite the tediousness, Hurley said alternates occasionally play a big role at trial. When an alternate is subbed in after closing arguments, deliberations must restart, which can change the dynamic of the discussion, Hurley said.
By the end of O.J. Simpson's nine-month murder trial in 1995, all but two of the original 12 alternates were tapped to join deliberations. During the Rampart police corruption trial in 2000, in which the jury convicted three LAPD officers of conspiracy, an alternate publicly accused the impaneled jurors of having anti-police sentiments, saying she would have acquitted the officers. The claim became part of the defense's request for a new trial and the judge eventually overturned the convictions based, in part, on an unrelated jury issue.
In the Bell corruption trial in 2013 — a case focused on city employees inflating their salaries — an alternate stepped in after a judge dismissed a juror who, through tears, complained others on the panel were picking on her.
And in last year's Oregon wildlife refuge standoff trial, in which a group of armed anti-government occupiers were accused of conspiring to keep federal employees from doing their jobs, the panel quickly ruled to acquit the defendants of conspiracy charges after a judge kicked off a juror — a former federal employee suspected of bias — and substituted an alternate.
Judges know that not being a part of the verdict, for some, can be a bitter deal and often go out of their way to lavish praise on alternates.
After a 2014 murder trial concluded, L.A.County Superior Court Judge Stephen A. Marcus addressed the alternates, saying they had done "all the work — maybe more."
Another L.A. County judge, William C. Ryan, sighed during an interview when asked about alternates: They're critically important, Ryan said, but he often thinks of it as the "always the bridesmaid, never the bride" phenomenon.
Alternate jurors have even used Twitter to vent, calling the duty "the ultimate suck" and "a weird form of withdrawal."
During the death-penalty phase in a trial last year of a man accused of fatally shooting four people at a San Fernando Valley restaurant, Judge Charlaine F. Olmedo had to excuse a juror and bring in an alternate.
"We have our very scientific method of selection," the judge said, smiling as she pointed to the court clerk holding a clear cup with two folded Post-it notes.
One of the alternates — a middle-aged woman with frizzy hair — gripped her water bottle in suspense, then smiled as the judge told her she'd been picked.
Seated in front of her, the other alternate dropped his head and a couple jurors nodded. One mouthed, "I'm sorry, man."
---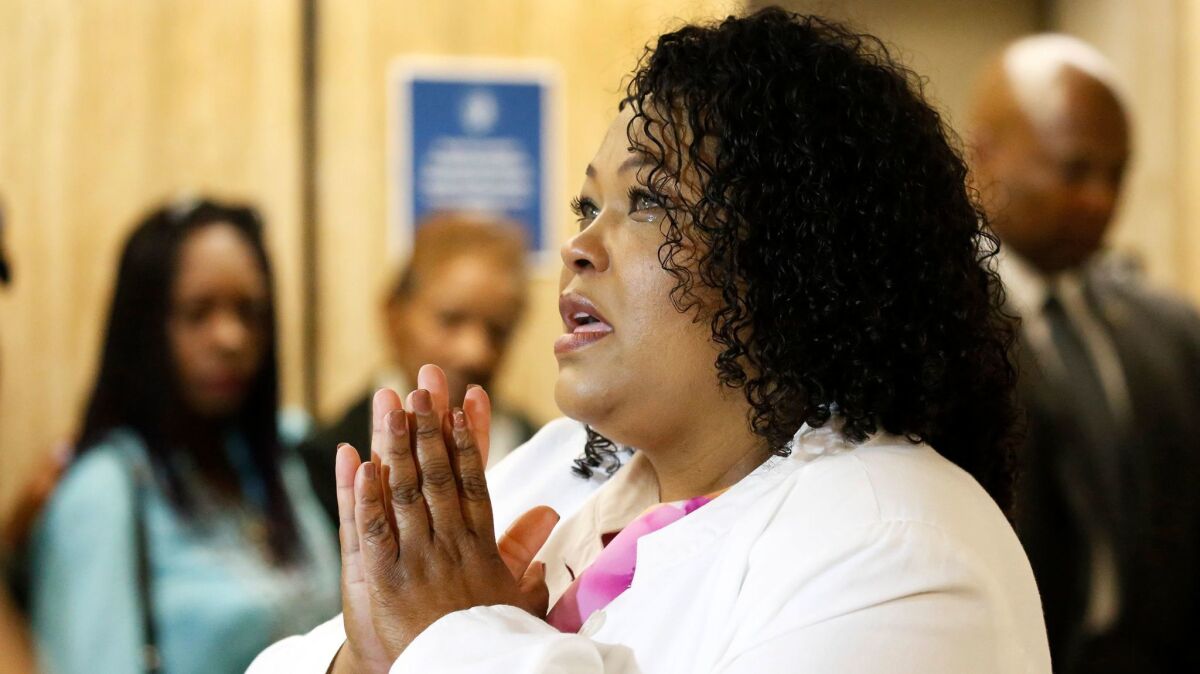 Prayers for the families
Cabrera, 43, can still hardly believe her role in the Grim Sleeper case. Franklin was accused of killing nine women and a teenage girl between 1985 and 2007 in South Los Angeles, as well as attempting to murder another woman. Prosecutors would later connect him to more slayings, and detectives believe he is responsible for at least 25 deaths.
Her jury summons came under her maiden name and went to her ex-husband's home, so she almost missed the first day in court. When she showed up and saw about 300 other potential jurors, she was certain, and hopeful, she'd get dismissed. As an employee of Pasadena's water and power department, she knew her job would pay her during jury service, but she worried about falling behind at work.
Before long, as dozens began to leave, she remained and was eventually chosen as an alternate. When the reality set in, she became excited about her role. She loves crime shows, she said, and was thrilled to learn the details of the high-profile case, while also avoiding the responsibility of deciding Franklin's fate.
Not long after the trial began, a regular juror was released because of a school scheduling conflict and Superior Court Judge Kathleen Kennedy threw numbers in a Dodger helmet to choose an alternate.
Cabrera was relieved not to be picked; but as the trial wore on, she became more emotionally invested. Some days she'd say a little prayer for the victims' families when she got home, and in court she found herself engrossed in the testimony. The day prosecutors played a homemade video taken inside Franklin's home capturing him having sex with an unidentified woman, Cabrera said she was sure she'd vomit.
Nothing. Like a stone, a statue.

— Alternate juror Carolina Cabrera describing Franklin
But there were also boring days, she said, when experts offered complex scientific explanations of DNA technology. To stay awake, she doodled everything she saw in the courtroom — the judge's signature feathered hairstyle, the bailiff's stern glance, an expressionless Franklin. She often stared at him, she said, searching for even the smallest reaction.
"Nothing," she said. "Like a stone, a statue."
Then, one morning more than two months into the trial, Cabrera walked into the courtroom to an unwelcome surprise. She recognized a man the defense planned to call as a memory expert. He had coached her daughter's fast-pitch softball team. She knew she had to tell the judge, but worried she'd get kicked off the case.
"I was so bummed," she said.
After explaining that she didn't know the man well and that she could remain impartial, she was allowed to remain.
---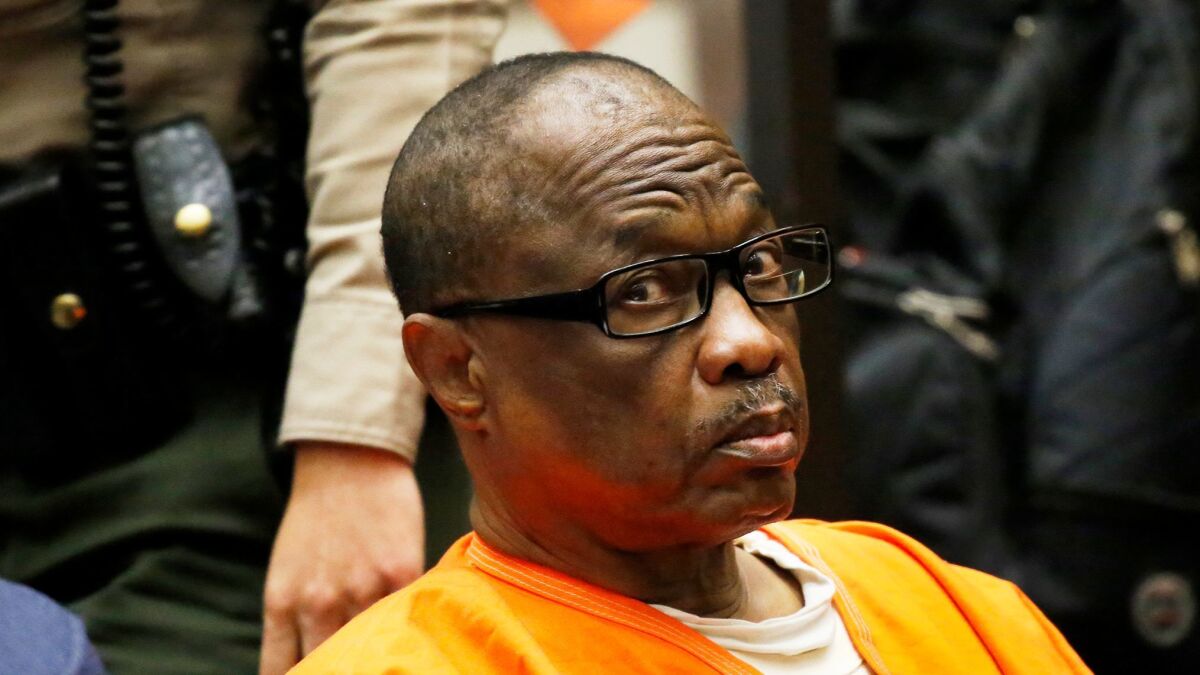 Finally, a verdict
Before long, both the prosecutors and defense attorneys finished their closing arguments. As the regular jurors headed to the jury room to begin talking, Cabrera and other alternates were sent out of the courtroom with a warning: Don't talk about the case, don't decide how you'd vote, don't form opinions.
She couldn't help wondering what was happening inside the jury room — which way were they leaning? With every hour, she felt more anxious.
After a day and a half of deliberations, she saw a scrum of people — camera operators and other reporters who had covered the trial — rushing toward the elevators. She knew what that meant: a verdict.
The foreman handed papers to the clerk and the courtroom quieted. The jury had ruled the same for all 10 murder counts and the single attempted murder count: "Guilty."
Relief washed over Cabrera — the evidence against Franklin had been overwhelming, she thought, and her peers had made the right decision. In that moment, a knot filled her throat and she felt like crying, but held in the tears.
Jurors, she knew, were supposed to keep it together.
---
The stories shaping California
Get up to speed with our Essential California newsletter, sent six days a week.
You may occasionally receive promotional content from the Los Angeles Times.