Yosemite official stepping down amid harassment allegations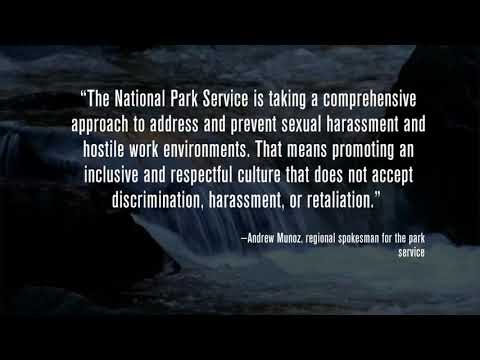 Amid harassment allegations, the superintendent of Yosemite National Park announced Thursday that he is stepping down.
The superintendent of Yosemite National Park on Thursday announced that he is stepping down amid an ongoing federal investigation into allegations of a hostile work environment in which employees, particularly women, are bullied, belittled and marginalized.
In a terse statement, Don Neubacher, 63, who has led a crown jewel of the nation's national park system for six years, said: "I regret leaving at this time, but want to do what's best for Yosemite National Park. It is an iconic area that is world renowned and deserves special attention."
"Our employees, our park and our partners are some of the best in the nation," said Neubacher, whose resignation is effective Nov. 1.
Neubacher's departure comes as his administration is the target of a House Committee on Oversight and Government Reform examination of misconduct and mismanagement at the National Park Service.
"The National Park Service is taking a comprehensive approach to address and prevent sexual harassment and hostile work environments," Andrew Munoz, regional spokesman for the park service, said. "That means promoting an inclusive and respectful culture that does not accept discrimination, harassment or retaliation."
"In order to preserve the integrity of the ongoing investigation into allegations of a hostile work environment at Yosemite National Park," Munoz said, "the National Park Service acted to move Don Neubacher from his role as superintendent of Yosemite National Park."
"The investigation is ongoing," he added, "and there are not yet any findings or conclusions relating to the allegations."
The federal government's look into widespread reports of misconduct and mismanagement at the National Park Service has focused attention on such national icons as Grand Canyon National Park and Canaveral National Seashore. Yosemite became a center of attention at the Sept. 22 hearing of the Committee on Oversight and Government Reform.
Committee Chairman Jason Chaffetz (R-Utah) said that of the 21 people interviewed by federal investigators, all but one "described Yosemite as a hostile work environment as a result of the behavior and conduct of the park's superintendent."
Testifying before the committee, Kelly Martin, now chief of Fire and Aviation Management at Yosemite, cataloged multiple incidents of alleged gender bias, including sexual harassment, that she encountered in her 32 years of federal service.
Each time she reported an incident, she said, the official response "was one of minimizing my experience and attempting to resolve the situation with a mere apology from the perpetrator instead of imposing more appropriate disciplinary action."
The first time she was harassed by a park service employee, she said, was at Grand Canyon National Park in 1987, when she was 24. A fellow employee, she said, stalked her and at one point spied on her as she showered in her apartment.
In another incident at Grand Canyon, she said, a male supervisor with the U.S. Forest Service who had taken photos of her and kept them on the sun visor of his government vehicle stopped by her park service office while she was alone. "He was brazen enough to push me up against the wall to try and kiss me," she said.
"My professional experience here at Yosemite has been one of implicit gender bias that has manifested itself in self-doubt about my professional competency, accomplishments and qualifications," she said.
She had decided to testify, at risk to her career, because "dozens of people, the majority of whom are women, are being bullied, belittled, disenfranchised and marginalized" at Yosemite National Park, she said.
Neubacher successfully led the park through controversial efforts to protect the Merced River and Tuolumne River, and to restore the Mariposa Grove. The park recently added the 400-acre Ackerson Meadow to Yosemite, and has restored populations of species including western pond turtles, Sierra Nevada bighorn sheep and red-legged frogs.
"Don Neubacher has always been in head-on collisions with people who want more campgrounds and hotel rooms in Yosemite," said David Vassar, a former interpretive ranger at the park and an award-winning filmmaker. "If the charges are true, it is sad and tragic. But my impressions are that he's done impressive work in Yosemite, which can be a volatile place because it is in the public eye."
But Neubacher's tenure was marked by complaints of misconduct and mismanagement at a time when the park service more generally was under attack for moving far too slowly in addressing agency-wide allegations of bullying, intimidation and harassment.
During the Sept. 22 hearing, Chaffetz asked Michael Reynolds, deputy director of operations at the National Park Service, how many employees had been fired in connection with complaints of sexual harassment, misconduct or other issues.
Reynolds said he did not have "any recollection at this point."
Twitter: @LouisSahagun
---
UPDATES:
3:45 p.m.: This article was updated with additional details on misconduct and mismanagement allegations at the National Park Service and Yosemite.
This article was originally published at 1:10 p.m.
Sign up for Essential California for news, features and recommendations from the L.A. Times and beyond in your inbox six days a week.
You may occasionally receive promotional content from the Los Angeles Times.