The end of fur trapping in California? Bill seeks to shut down a dwindling industry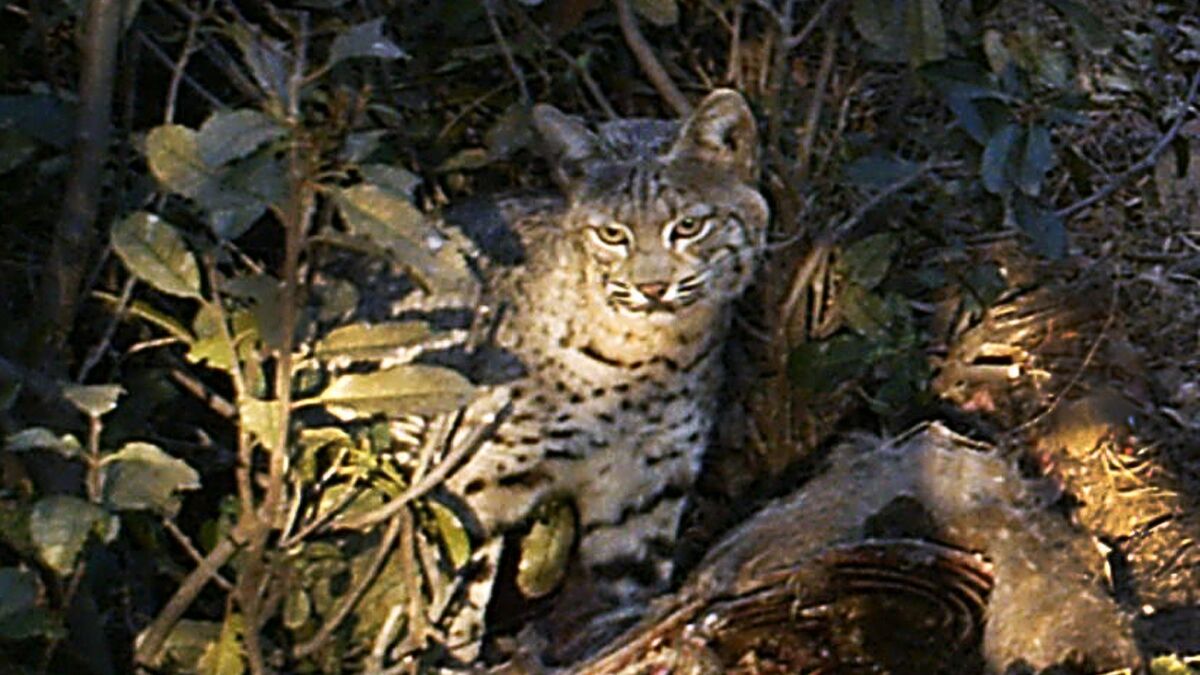 A bill submitted to the state Legislature on Thursday seeks to close the book on a centuries-old livelihood and vestige of old California: commercial trapping of native mammals for their pelts.
Assemblywoman Lorena Gonzalez Fletcher (D-San Diego) introduced the Wildlife Protection Act of 2019 in response largely to the concerns of wildlife advocates, who say fur trapping is cruel and anachronistic. Trapped animals are strangled, shot or beaten to death, with care taken not to damage pelts before skinning them.

For the record:
9:55 a.m. Jan. 25, 2019An earlier version of this article gave the name of the lawmaker who introduced the wildlife protection act as Lorena Gonzalez-Fletcher. Her name is Lorena Gonzalez.
Gonzalez Fletcher, however, said there were also financial reasons for shutting down the industry.
"Not only does the cruel fur trapping trade decimate our increasingly vulnerable wildlife populations," she said, "running this state trapping program doesn't even make fiscal policy sense."
The proposal argues that the roughly six dozen trappers still working in the state — down from more than 5,000 in the 1920s — cannot afford to pay the full cost of implementing and regulating their industry as required by law.
"Taxpayers are subsidizing this unnecessary commercial activity, because the cost of running this program isn't even covered by the revenue from trapping license fees," Gonzalez Fletcher said. "The revenue generated by the sale of trapping licenses only covers a fraction of the costs of even a single warden."
The proposal points out that wildlife viewing in California has become a larger source of income than fur trapping. It argues that because individual trappers concentrate their operations in limited geographical areas, they run the risk of depleting targeted species in those areas. Depleting those species could impair an area's ecology and diminish opportunities for wildlife viewing, the bill says.
"The minimal revenue generated by the sale of furs of the animals killed by trappers is dwarfed by the millions of dollars that wildlife watching generates in the California economy," Gonzalez Fletcher said.
A total of 68 trappers reported killing 1,568 animals statewide in 2017, according to the California Department of Fish and Wildlife. Among the 10 species reported taken were coyote, gray fox, beaver, badger and mink. Reported capture rates that year were highest for coyotes, followed by gray foxes, officials said.
Of the animals lawfully trapped and killed, 1,241 were reported sold, generating an estimated $4,531 for trappers, or an average of $67 per trapper.
The price a trapper can get for a coyote pelt on the world market is about $73, officials said; a gray fox pelt fetches roughly $11.86.
The total revenue received by the Department of Fish and Wildlife for the sale of those trapping licenses was $15,544, and $709 for the sale of fur dealer licenses, officials said. Some of those licenses were held by pest-control companies, officials said.
The proposed legislation is backed by the nonprofit Center for Biological Diversity — which led a successful earlier campaign to prohibit bobcat trapping statewide — and the nonprofit group Social Compassion in Legislation, which spearheaded a bill more than a year ago to ban the sale of mill-bred dogs, cats and rabbits. That bill went into effect Jan. 1.
Historically, even before California's population ballooned to roughly 40 million people, fur trapping played a significant role in the extirpation of wolves and wolverines and the severe declines of sea otters, fishers, martens, beavers and other fur-bearing species.
"The time has come to ban the practice in California," Judie Mancuso, founder and president of Social Compassion in Legislation, said. "That's because it is cruel and because our dwindling populations of native animals are under siege from development, drought, unnaturally frequent wildfires and people in Russia, China and elsewhere who wear their pelts as a vanity."
Four years ago, the California Fish and Game Commission voted to ban all commercial bobcat trapping in the state, citing two reasons:
The estimated 100 commercial bobcat trappers working in California could not afford to pay the full cost of regulating their industry as required under the Bobcat Protection Act of 2013, which required that commercial trapping programs be self-funding.
In addition, they could not determine whether trapping jeopardized the species because they had no current scientific data on the health of the state bobcat populations.
The state Department of Fish and Wildlife declined to comment on the pending legislation. Fur trappers were not immediately available for comment.
But Gary Michelson, a physician who has donated $250,000 to the effort to eliminate fur trapping, said, "Killing animals for their pelts in this day and age is a horrible thing."
Twitter: @LouisSahagun
---
The stories shaping California
Get up to speed with our Essential California newsletter, sent six days a week.
You may occasionally receive promotional content from the Los Angeles Times.