Authorities release sketch of 'person of interest' in 2009 killing of South Bay attorney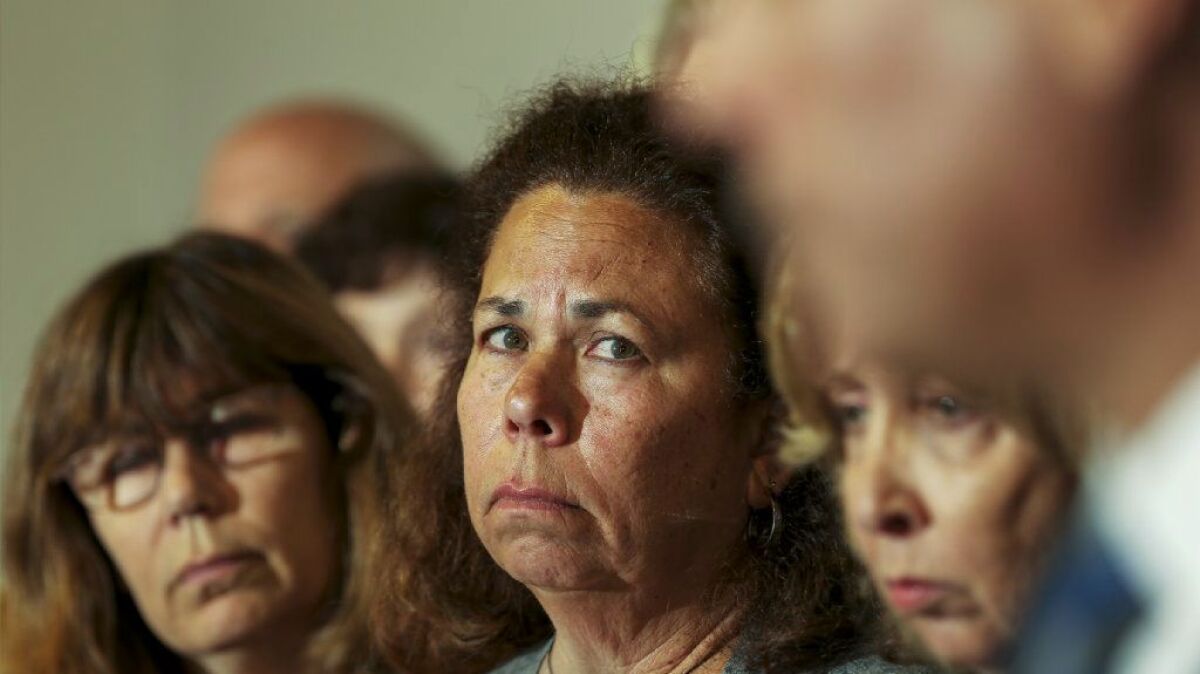 Detectives on Wednesday released a composite sketch of a person of interest in the 2009 killing of a South Bay attorney.
The sketch, which appears to be an African American man in his 30s, comes more than a month after authorities gathered for a news conference to publicize a $100,000 reward in what they called the "execution-style" killing of Jeffrey Tidus, 53.
At the time, Los Angeles County sheriff's officials said that new leads prompted them to ask for the public's help. Detectives declined to state the specifics of the new leads.
On Dec. 7, 2009, Tidus had walked outside their Rolling Hills home to grab a laptop from his car at about 8:30 p.m., when his wife, Sheryl, heard a pop, then a car driving off, officials said. When she walked outside, her husband was on the ground, shot. He died the next day.
The killing shocked the wealthy community on the Palos Verdes Peninsula. Tidus had worked with a number of well-known clients, including New Century Financial, Isuzu Motors, California Federal Savings and Tokai Bank. In the last year of his life, Tidus had won a number of large settlements, his wife previously told the Los Angeles Times.
Over the years, detectives have examined several of the attorney's cases for possible links to the killing. Last month, Det. Joe Espino said there were people of interest in the case, including former Los Angeles tax attorney Christopher Gruys.
Tidus won an $11.2-million judgment against Gruys in 2007. During a deposition in 2005 in that case, Gruys pulled out a camera, took a picture of Tidus and made what Tidus interpreted as a threat. Tidus obtained a restraining order against Gruys.
The State Bar of California placed Gruys on interim suspension in April 2007 after he was convicted of possession of an assault weapon. He gave up his California law license later that year.
Espino cautioned that Gruys was not the only person of interest in the killing.
"We're looking at various people and looking at various cases," he said last month.
Anyone with information is asked to call investigators at (323) 890-5500. Those who wish to remain anonymous can call Crime Stoppers at (800) 222-8477.
For more crime news, follow @nicolesantacruz on Twitter.
The stories shaping California
Get up to speed with our Essential California newsletter, sent six days a week.
You may occasionally receive promotional content from the Los Angeles Times.