5 Images
Southland Sizzle
Hayley Mach, left, and her brother Spenser ride a paddle boat on a lake in Orange, Calif., Monday afternoon. From lakeshore their mother Kelly watches with daughters Sydney (far left), Zoey and Ruby. Cooper, the family dog, watches ducks paddle by.
(Don Kelsen / LAT)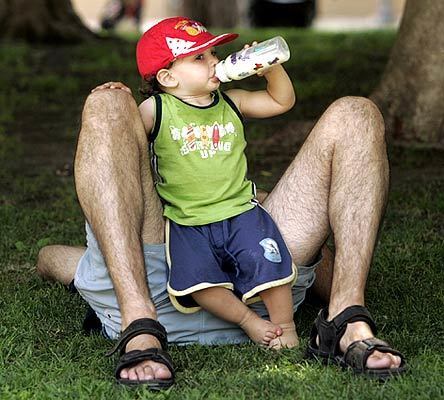 Elad Snir, 15 months, takes a drink from his milk bottle while cooling off in the shade today with his father Igal in Beverly Hills, Calif. They are visiting from Israel.
(Mel Melcon / LAT)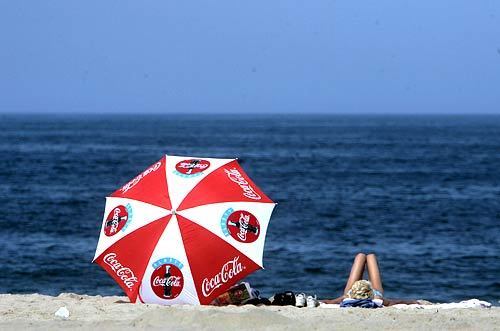 Connie Houston of Culver City, Calif., catches rays on the beach in Playa Del Rey late Monday morning.
(Genaro Molina / LAT)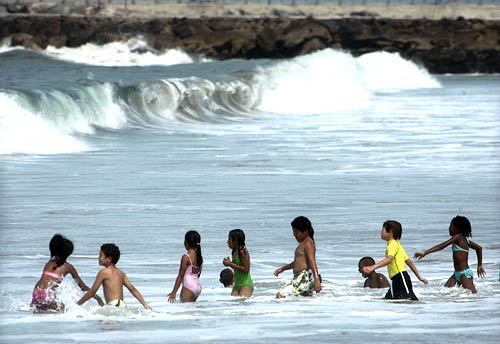 Children attending an arts and entertainment camp for the summer cool off in the surf off Playa Del Rey on Monday morning.
(Genaro Molina / LAT)
With temperatures soaring inland, Southern Californians headed for the coast to escape the heat. Here, people play at San Clemente Beach just south of the pier.
(Mark Boster / LAT)