7 Images
Adopted son returns to South Korea on a journey of discovery
Sleeping baby
Matt Stevens sleeps beneath an identification card. Social workers assigned him the given name Seung Yub while retaining his mother's maiden name, Lee.
(Holt Children's Services)
On tour in South Korea
Matt Stevens and his Happy Trail in Korea group visit the city of Gyeongju and its royal tombs. Seventeen Korean adoptees from five different countries, ages 19 to 39, returned to their motherland in July -- many, like Stevens, for the first time.
(Courtesy of Matt Stevens)
Foster care
Matt Stevens feeds on a bottle under the care of his 43-year-old foster mother Irosia, who cared for him until he was transported to the United States when he was 4 months old.
(Holt Children's Services)
Adoptive parents
Matt Stevens is held by his parents, Jim and Jan. They were supportive of his trip back to South Korea and of him meeting his biological mother.
(Holt Children's Services)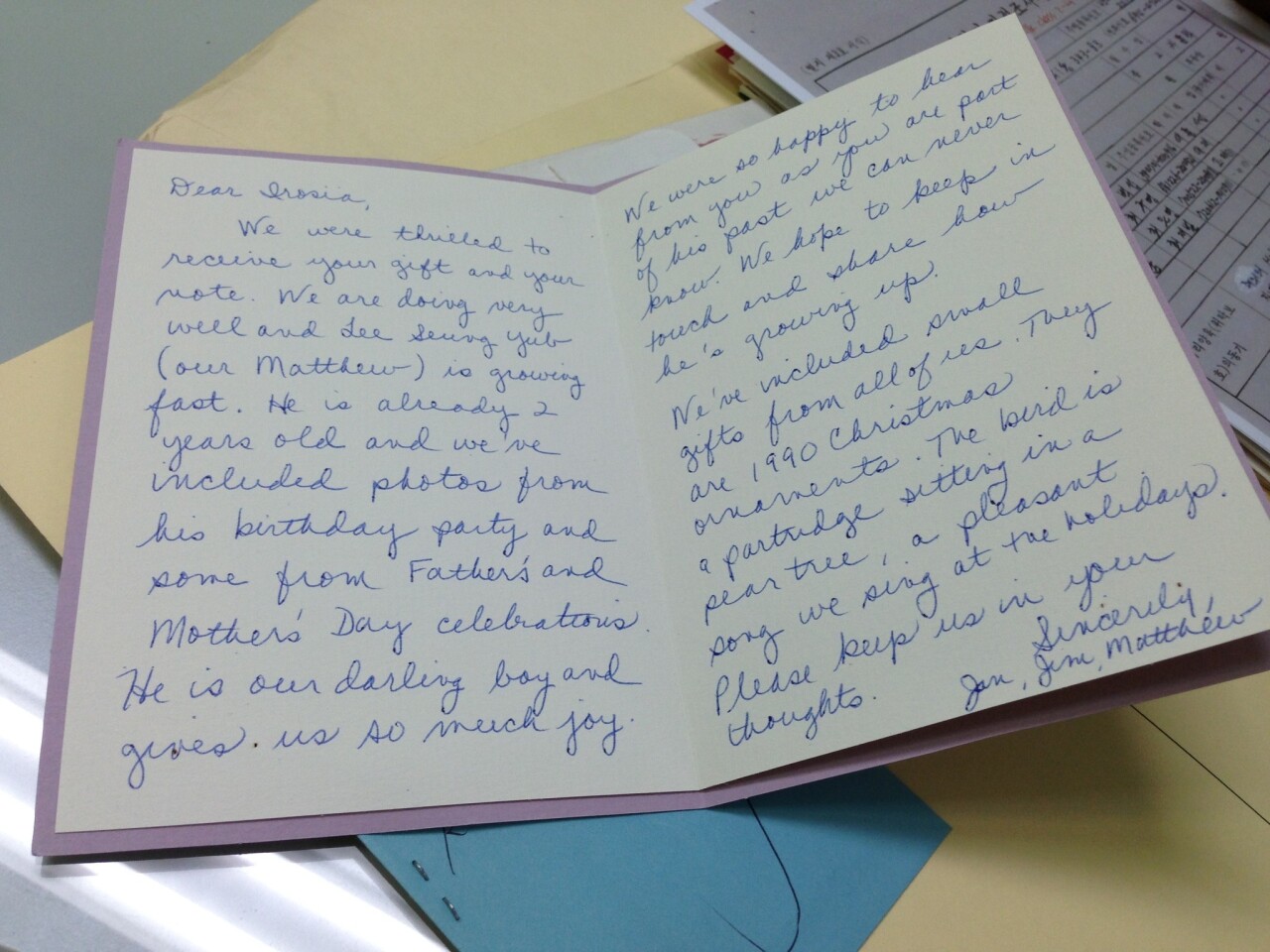 Thank-you note
A note from Stevens' adoptive parents to his foster mother remains inside his adoption file at Holt Children's Services headquarters in Seoul. Holt was not able to locate the foster mother and deliver the letter. The 2-year-old Stevens "is our darling boy and gives us so much joy," the note reads.
(Matt Stevens / Los Angeles Times)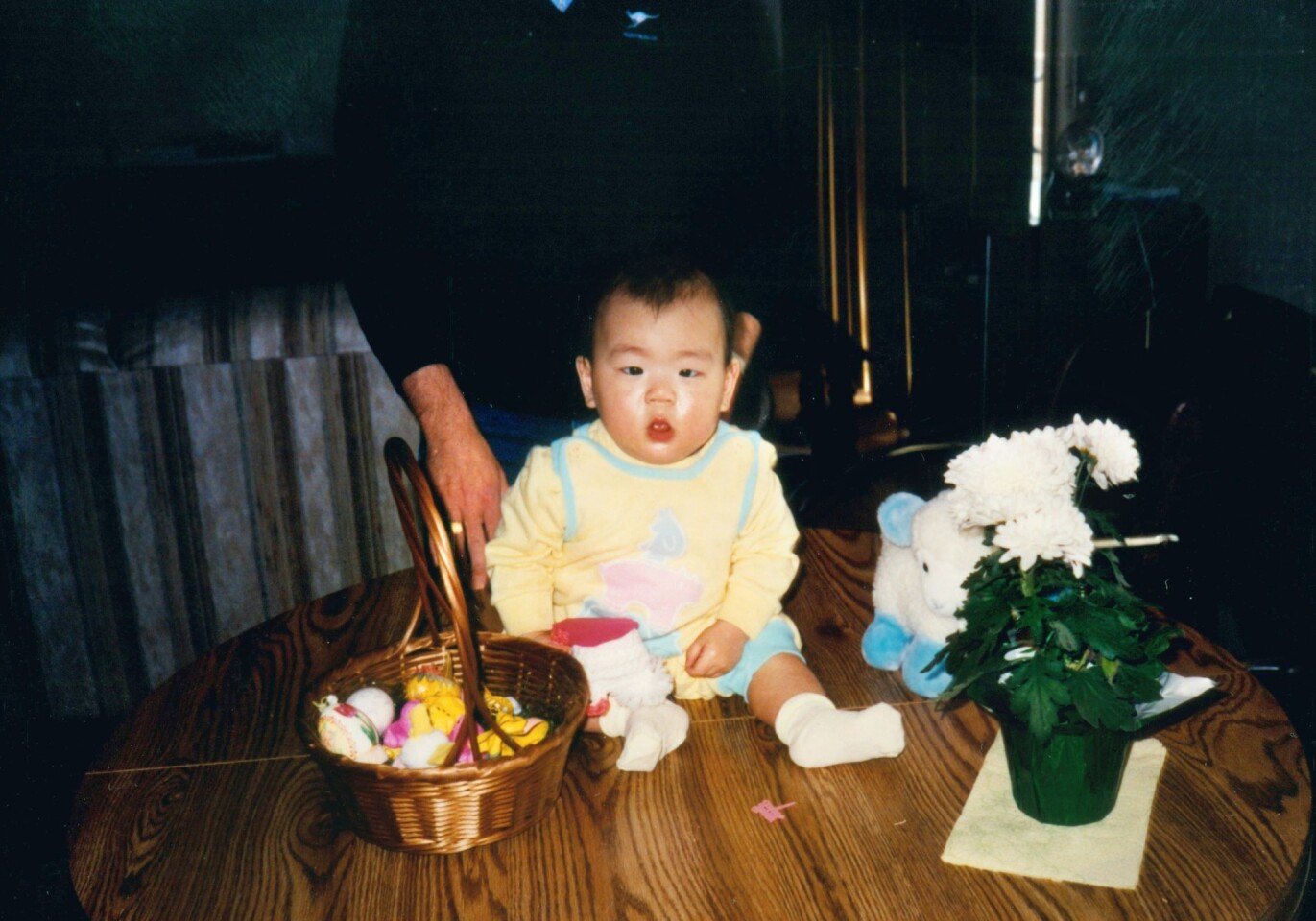 First Easter
Ten-month-old Matt Stevens celebrates his first Easter inside his family's home in Naperville, Ill.
(Courtesy of Matt Stevens)
'Seoul mate'
Rachel Taylor, left, and Matt Stevens pose for a picture. Taylor, whom Stevens calls his "Seoul mate," was among the program participants who helped Stevens process his meeting with his biological mother.
(Courtesy of Rachel Taylor)