Comic-Con is bursting at the seams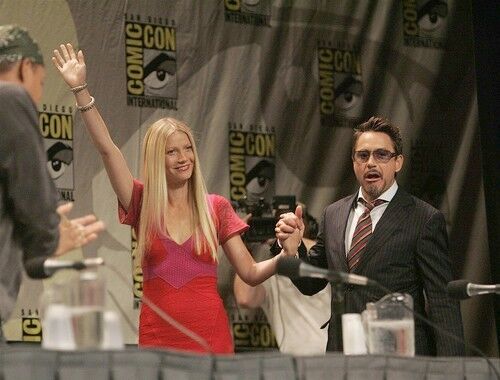 By Jevon Phillips and Denise Martin, Los Angeles Times Staff writers
Secret's out: Gwyneth and Robert know it. Hollywood knows it. And now everyone else knows it too. The comic collectors, fanboys and costumed wannabes are the tastemakers. And starting Thursday, they'll descend on San Diego for Comic-Con.
Look at the the success of "Iron Man," no doubt helped to its hundred-millions by last year's showing at the Con. It's a pop culture paradise, and we've picked the must-see items and events from this year's gathering.
(Spencer Weiner / Los Angeles Times)
Sideshow Collectibles
Every year, Sideshow has one of the best booth presentations on the floor. They lay out things months in advance, and even print a little map to let you know where and what everything is. Even if figures are not your thing, there are great representations of shows or movies depicting regular people (the Godfather figure is great) and the not so regular (the Balrog from "Lord of the Rings" is pretty cool). Take a quick stroll around the booth and you'll find something you like, though whether you buy it is up to you.
(Spencer Weiner / Los Angeles Times)
Fanatics
Always a draw, people-watchers will have their fill at Comic-Con. The stories are true: There are Wookies and wizards and school girls galore. But these made-up marvels are the ones being courted. For the wannabes who indulge in cosplay and dress up, their fervor, devotion and savvy can drive a project's popularity. Freaks? Only in the sense that it takes freaky skill to customize a life-like Predator costume in your uncle's basement just from rewinding the movie. The ones who are dedicated but don't take it too seriously are great fun.
And we're not even talking about the participants in the Masquerade.
(Denis Poroy / Associated Press)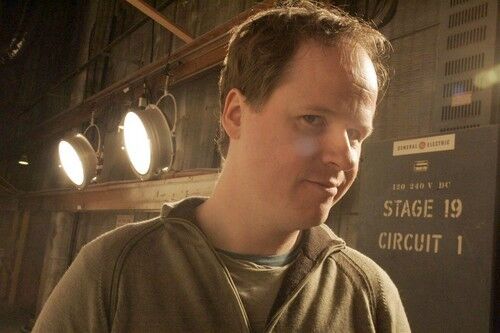 Joss Whedon
We love all things Whedon. From "Roseanne" to "Buffy" to "Firefly" -- love it. Joss, the creator, will come to Comic-Con to impart his wisdom and witty repartee in many different venues. Project-wise, he and Eliza Dushku will present the much-anticipated "Dollhouse," and with his crew of Neil Patrick Harris, Nathan Fillion and Felicia Day, he will talk about the Web series "Dr. Horrible's Sing-along Blog." And to top it all off, the convention will end with the slayer's musical episode "Once more ... with feeling."
(Annie Wells / Los Angeles Times)
Los Angeles Times Staff Writer
There were no long lines of costumed fans at the first San Diego Comic-Con, and certainly no movie stars or press coverage. Back in 1970, a small crowd showed up at a downtown hotel to sift through musty, vintage issues of "Whiz Comics" and "Sheena: Queen of the Jungle."
Today that modest event has evolved into the World's Fair for pop-culture aficionados, with a crowd of 125,000 expected this weekend, many willing to wait six hours or more to cheer for celebrities such as Keanu Reeves and Samuel L. Jackson.
But the true believers aren't the only ones struggling to find a spot at the San Diego Convention Center event, which opens today. Comic-Con International, as the super-sized, super-sleek expo is now called, has gotten so big that even Hollywood is having a hard time getting in the door.
Like some mutant cousin of the Sundance Film Festival, Comic-Con has outgrown its original mission and its limited geography, which is making life complicated for the movie studios that have been going to San Diego in recent years to dazzle fans with stars and early footage from blockbuster films, sometimes more than a year in advance. Comic-Con is still the place where movie buffs go dressed as Darth Vader and browse acres of rare comics, toys, video games and DVDs. But in this era of people who use the Internet to spread their entertainment passions like apostles, the expo is also the place to spark pop-culture wildfires.
"Comic-Con has become the single most relevant event for the movie industry now. All you have to do to see that is to look at the films that are successful right now, and it's all comic-book event movies," said Jon Favreau, the director of the hit film "Iron Man." "Last year, before we went to Comic-Con, nobody was talking about 'Iron Man,' but by the end of our presentation to those 6,500 fans [in the main hall] they were sending instant messages and writing blog posts, and we instantly had a buzz around the world."
The biggest challenge for Hollywood used to be making the audience believe a man can fly. Now it's getting noticed in a crowded skyline. This summer, theaters have been visited by heroes such as Indiana Jones, Batman, Hulk, Hancock, Hellboy and Iron Man, and there are dozens more in the pipeline for upcoming seasons. On Tuesday, Favreau said Marvel Studios was considering opening its own studio lot because of the boom in business.
This year every major studio is at Comic-Con, and the movies they are bringing -- such as "Hamlet 2," a loopy, R-rated comedy -- go well beyond the men-in-tights fare. There will be film presentations all four days this year and international press coverage. Comic-Con is the Super Bowl of popcorn cinema. And that's not even mentioning the TV networks looking to introduce audiences to their upcoming programs.
Comic-Con is becoming so crowded that there's been talk of moving it out of San Diego, where it is locked in by contract through 2012. In a wry twist, though, the Internet may siphon off some of the convention's crowd and singular power.
Last year, for instance, "Hellboy II: The Golden Army" essentially skipped Comic-Con and saved its biggest fan presentation for the New York Comic Con (which has no connection to the San Diego event), with director Guillermo del Toro, a fan favorite in genre-film circles, bringing not only early footage from the film but also an array of the wild-looking monster costumes, which were perched on stage for the surprised and cheering audience.
A producer of the "Hellboy" films, Mike Richardson, said that the crowd in New York was smaller but less jaded than the one in San Diego, making the movie a bigger fish in a smaller pond. "With the Internet, you can go to conventions that are big but not as huge and still get that vital early word out and maybe a crowd that is happier to see you," said Richardson, who is also the founder of Dark Horse Comics. The logic seemed to work fine: "Hellboy II" opened No. 1 at the box office when it was released July 11.
Hollywood veteran Jeffrey Godsick, the president of marketing at Fox-Walden, said rival conventions in other regions have risen in much the same way that film festivals in Venice, Berlin and Toronto have benefited from the Cannes Film Festival bursting at its seams. He said that doesn't mean San Diego will be obsolete. He pointed to the fact that the Warner Bros. film "The Dark Knight" -- which last weekend pulled in a staggering $158.3 million at the box office, the biggest three-day total in the history of American film -- made its most elaborate presentation to fans at a Chicago convention in August, in part because the film was being made there. But "The Dark Knight" also had an elaborate viral-marketing campaign with scavenger hunts and intricate Internet riddles. That campaign was launched in San Diego.
"You ignore San Diego, and you'll pay the price," Godsick said. "If you don't have a presence there, fans will assume you're hiding something. Comic-Con is the ultimate platform for reaching the fans that are most passionate, the ones that line up for the opening Friday night. The presentations have become so elaborate and strong too that it's dramatically upped the experience for fans. So they expect a lot."
Past films such as "Catwoman" and "Stealth" that had poor showings at the convention's Hall H -- the colossal main room that seats 6,500 and has large video screens hanging from the rafters and a thunderous sound system -- are now part of the event lore, examples of what happens if you underwhelm the audience.
"You can't just show up with anything now. It's got to be something special, and you better know your crowd," said David S. Goyer, who has writing or story credits on "The Dark Knight" and 2005's "Batman Begins." Goyer is going to Comic-Con this year to promote the thriller "Unborn," which he directed. "If you go too soon or with footage that isn't up to snuff, you could hear silence or even boos," he said. "And from that, you can start down this path where the movie just whimpers out on you."
Some studios bring gifts for fans: At the "V for Vendetta" panel a few years ago, fans got plastic masks like the one worn by the film's hero; this year, the makers of the romantic vampire film "Twilight" will be giving out collector's trading cards. Others have stunts, such as the people this year who will be paid to roam around dressed up like lizard men from "Land of the Lost," the $100-million Universal Studios sci-fi comedy for next summer, starring Will Ferrell.
"There are so many fantasy films coming to Comic-Con these days -- we're all swimming in the same pool of water -- and we want to show that we're special and we want to make a connection," said Gil Kenan, the Israeli-born director of "Ember," a $38-million film with Bill Murray and Tim Robbins. "It's really important to cut through, and we think this is a way to put people physically inside the world of our film, in a way. Comic-Con is the place to pull all the stops."
Frank Miller, regarded as the most important comic book artist of the last 25 years, is going to Comic-Con this year as a filmmaker. He's the director of "The Spirit," starring Samuel L. Jackson. "The first time I was here was in the 1970s, when it was still a clubby, nerdy event," he said. "We sold sketches of superheroes to fans for $25. It's getting harder to remember that every year."
---
The stories shaping California
Get up to speed with our Essential California newsletter, sent six days a week.
You may occasionally receive promotional content from the Los Angeles Times.