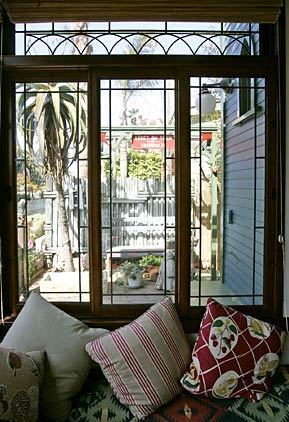 7 Images
Windows in a different light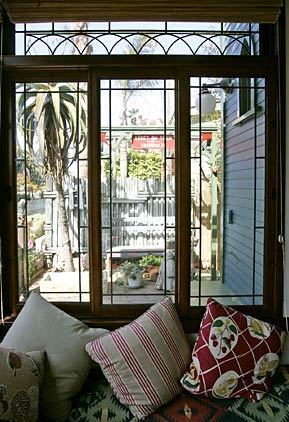 Handblown glass windows provide a clear view out of the living room of Sheila Balkan's Venice home. Although they had fallen out of favor in the last 20 years, custom leaded-glass windows made with handblown glass are now considered the ultimate finishing touch in some of Los Angeles' most lavish new homes.
(Lori Shepler / LAT)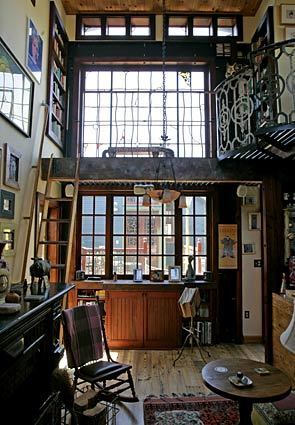 Glass windows reach the ceiling in another of Balkan's rooms. Architects and designers say most leaded-glass windows they commission for new homes are predominantly clear, to allow in undiluted light.
(Lori Shepler / LAT)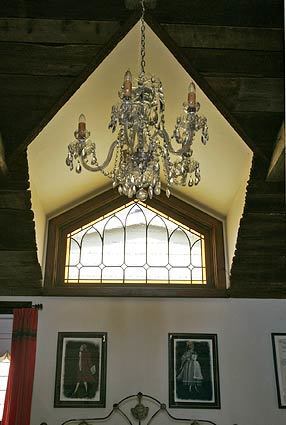 A clear window with a color border adds an element of Old World elegance to Balkan's bedroom.
(Lori Shepler / LAT)
Etched windows mix color and designs.
(Lori Shepler / LAT)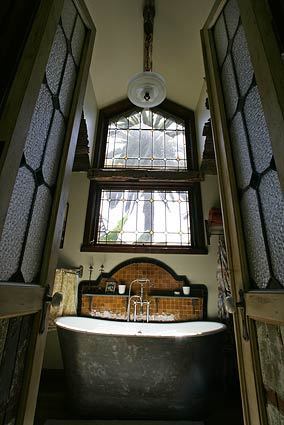 A tall window adds drama to a bathroom in Balkan's home, while opaque glass doors provide privacy. The home has 60 handblown glass windows.
(Lori Shepler / LAT)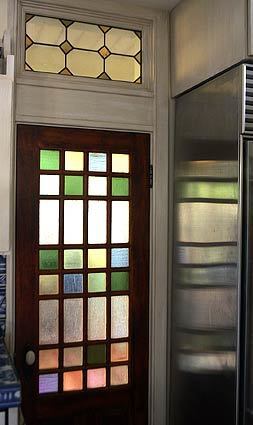 A kitchen door mixes textured clear and stained glass, blurring visibility and adding a decorative touch.
(Lori Shepler / LAT)
Balkan sits in a room lined with custom-made windows. She says seeing stained glass in centuries-old buildings in Paris during a yearlong stay there drew her to the windows.
(Lori Shepler / LAT)