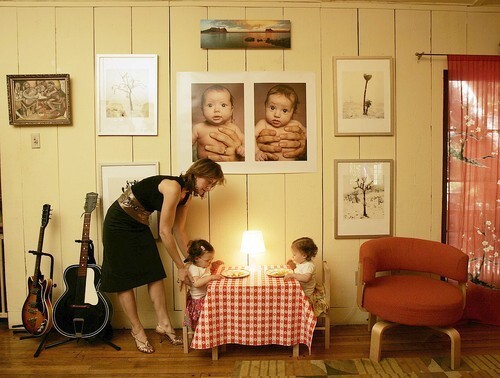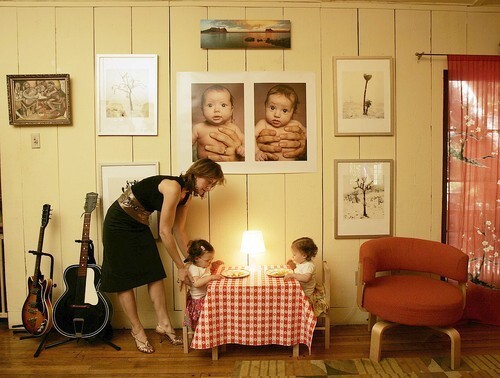 Cindy Capobianco sits her twins, Ginger and Ruby, down to lunch at their very own table, an arrangement that she and husband Rob Rosenheck chose after growing tired of ugly highchairs that clash with their design sensibility.
(Anne Cusack / LAT)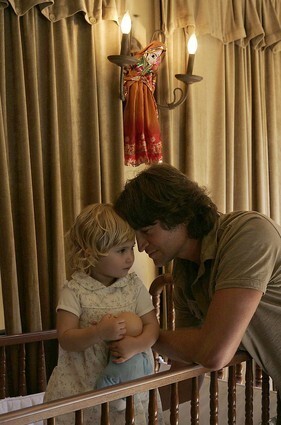 Jorge with daughter Sophia inside her bedroom featuring curtains and unique lamp.
(Ken Hively / LAT)
A cap and switch plate blend into the dining room wall's ornately stenciled damask motif.
(Ken Hively / LAT)
Jorge Dalinger's ornate wrought iron bench provides a sitting area for wife Enriqueta and daughter Sofia.
(Ken Hively / LAT)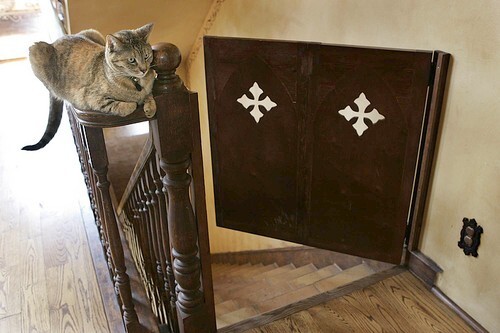 A cat sits on its perch near the child gate at the top of the stairway.
(Ken Hively / LAT)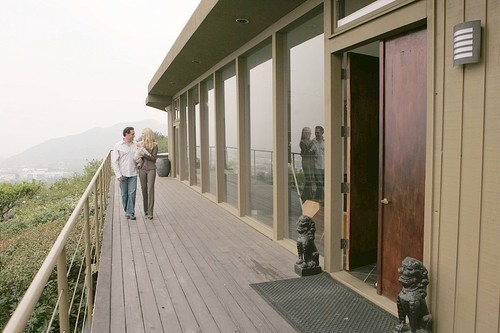 DayNa Decker and Andrew Maltin stroll the deck of their home.
(Stephen Osman / LAT)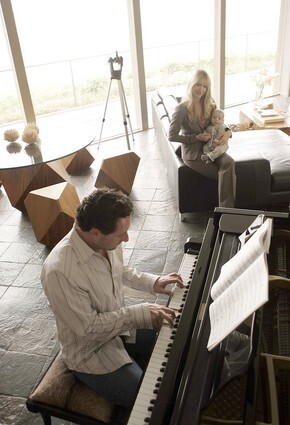 Andrew plays the piano with Dayna and son Maverick in background.
(Stephen Osman / LAT)