4 Images
Homelessness on the rise
Senior Lead Officer Mike Fernandez checks a man sleeping on Main Street at Our Lady Queen of Angels Church in Los Angeles early Tuesday. The L.A. Police Department counts downtown's homeless population every two weeks to measure the problem.
(Myung J. Chun / LAT)
With City Hall in the distant background, officers make their rounds and record the number of people, their gender, location, type of shelter and other facts.
(Myung J. Chun / LAT)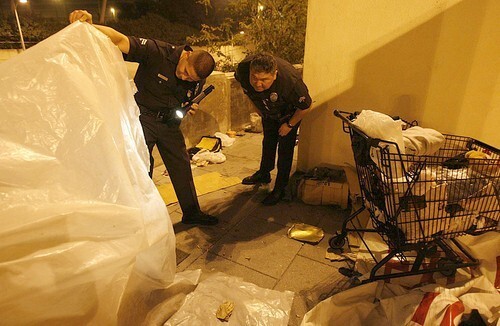 Officers Mike Fernandez, left, and Joe Lopez count occupants. The homelessness increase coincides with the closure of most of Los Angeles County's winter shelters.
(Myung J. Chun / LAT)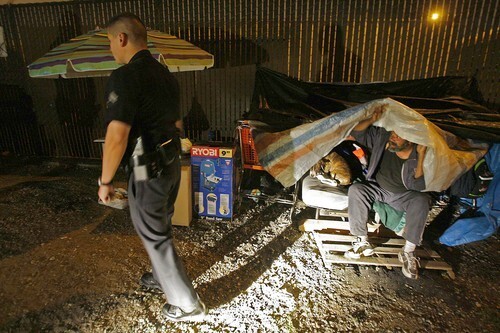 A homeless man peeks out from under his tarp as Officer Fernandez counts people at a small encampment on Spring Street near College ÖStreet. After falling to a low of 700 last month, the number of downtown homeless totaled 921 on Tuesday.
(Myung J. Chun / LAT)