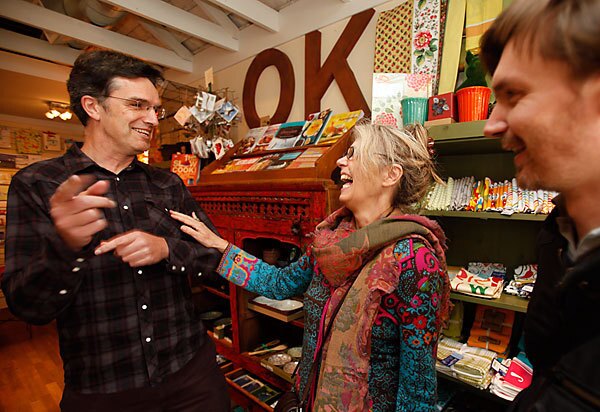 5 Images
In a San Francisco neighborhood, another way to pay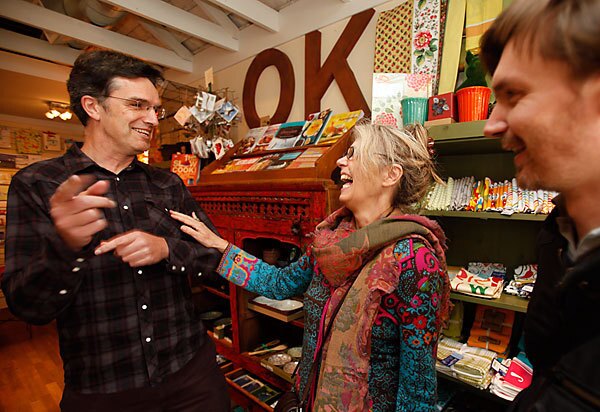 Arno Hesse, left, and Guillame Lebleu, right, residents of San Francisco's Bernal Heights neighborhood, visit with Darcy Lee, owner of Heartfelt, a store that sells craft items. Hesse and Lebleu came up with the idea of a credit card called Bernal Bucks, a "complementary currency" that allows shoppers to earn credits and give back to the tight-knit community.
(Mark Boster / Los Angeles Times)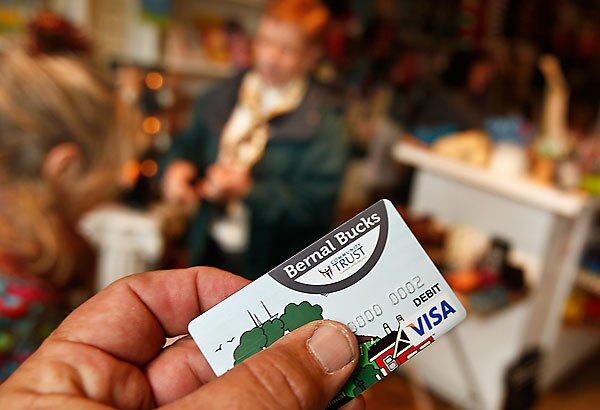 The Bernal Bucks card allows residents to pay for their purchases while earning credits every time they swipe it at any of the two dozen area businesses that have signed on since June.
(Mark Boster / Los Angeles Times)
With some of the homes and businesses of Bernal Heights reflected in his window, Ken Shelf prepares plants for sale at his video and succulent store. An early backer of Bernal Bucks, Shelf said the "economic implosion of 2008" prompted him to spend more at local businesses and urge others to do the same. "It's kind of cool," he said, "knowing that you're keeping people's families going."
(Mark Boster / Los Angeles Times)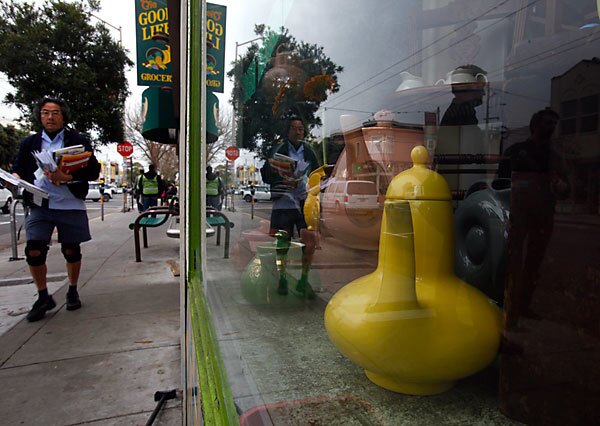 The shops along Cortland Avenue in Bernal Heights. With a butcher, grocer, bookstore and bakery, the neighborhood provides the basics. When you add to that some unique establishments -- like an organic baby food outlet and a knife-sharpening venture offering classes in Japanese whetstone techniques -- many residents say they rarely feel the urge to leave
(Mark Boster / Los Angeles Times)