Study finds downsides for off-year local elections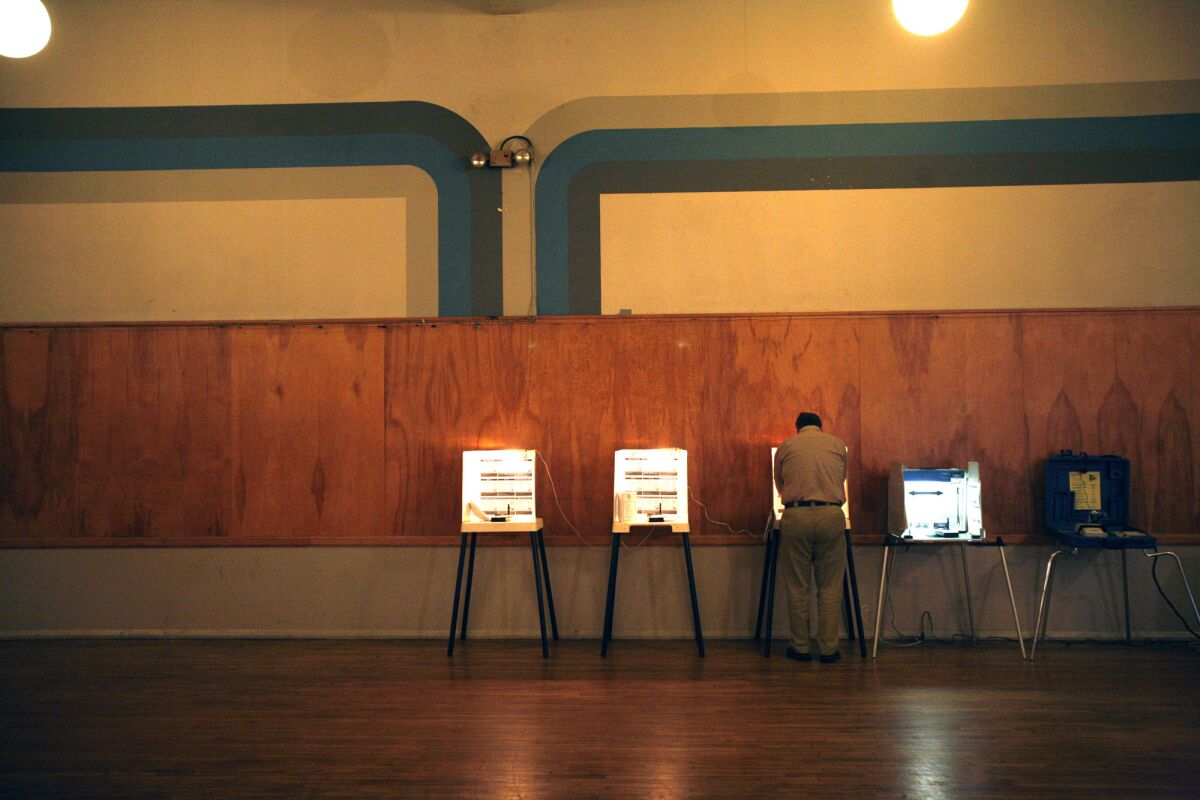 Off-year municipal elections like those held this year in Los Angeles reduce overall voter turnout and appear to draw disproportionately small numbers of voters from minority groups, according to a study by the Greenlining Institute to be released Monday.
"Our analysis strongly suggests that holding local elections in odd years … almost certainly skews the makeup of the electorate," said Michelle Romero, director of the group's Claiming our Democracy program.
In addition, holding local elections separately from state and federal elections raises per-voter costs, the study found.
The analysis suggests that consolidating municipal elections with state and federal elections would bring more voters to the polls and cut costs, while drawing voters who better represent the population, the report said. Greenlining is a Berkeley nonprofit that advocates for racial and economic justice.
In March, embarrassingly low voter turnout for the Los Angeles mayoral primary renewed discussions about scheduling elections to coincide with higher-profile state or national races. The City Clerk's office is in the early stages of considering how to attract more voters to the polls, and rescheduling is one possibility.
Cities that have consolidated elections have seen jumps of 20 to 50 points in the percentage of registered voters who participate, said Kathay Feng, executive director of California Common Cause, a lobby group that supports combining elections.
Some county election officials surveyed by Greenlining argued against consolidating elections, saying voters would pay less attention to local candidates and measures at the end of a long ballot. Others countered that combining elections would save time, money and labor and make city elections seem as important as state and federal elections.
The stories shaping California
Get up to speed with our Essential California newsletter, sent six days a week.
You may occasionally receive promotional content from the Los Angeles Times.