5 Images
Temperature Rising
Debbie Rowlon of Sun City, a fugitive from triple-digit heat, enjoys a cool mountain waterfall Wednesday at Valley of the Falls near Redlands in the San Bernardino Mountains.
(Gina Ferazzi / LAT)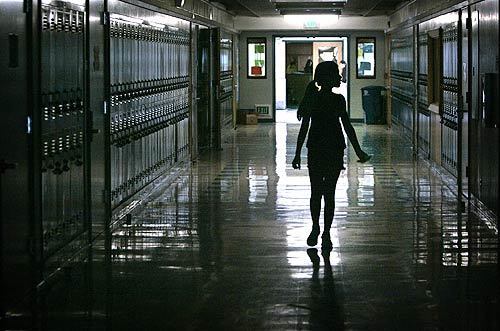 A student walks through a dark hallway at John Muir Middle School in Burbank on Wednesday. The school lost its power shortly after 1p.m. and students and faculty had to cope without air conditioning for part of the afternoon.
(Myung Chun / LAT)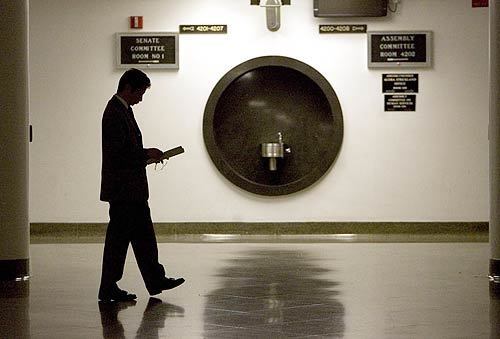 A man waits in a dim corridor in the state Capitol after 4 p.m. Wednesday. The corridor's lighting was subdued because Gov. Arnold Schwarzenegger ordered state agencies to cut power usage to conserve energy as high temperatures throughout the state strained the power grid.
(Robert Durell / LAT)
Four-year-old Kellen Church splashes happily in a water fountain at Victoria Gardens in Rancho Cucamonga.
(Irfan Khan / LAT)
A tourist walks beneath a misting device near Palm Canyon Drive in Palm Springs, where the temperature reached 112 degrees Tuesday.
(Gina Ferazzi / LAT)