Street racing may be involved in crash that killed four in Northridge, authorities say
Authorities said street racing may have been involved when a speeding car crashed into a tree in Northridge late Friday, killing all four occupants.
The crash occurred about 11 p.m. Friday, when the driver of the silver BMW lost control of the car while speeding east on Lassen Street alongside a dark-colored sedan, said Officer Shane Bales of the Los Angeles Police Department. The BMW crossed into oncoming traffic lanes near Balboa Boulevard and hit a light pole before slamming into a tree.
Flames engulfed the car and the impact was so severe that it ejected the car's engine, Bales said. The car broke into several pieces.
The victims were identified as Martin Gomez, 20, of Granada Hills, who was said to be at the wheel; Denney Lomeli, 20, of North Hills; Leena Ammari, 21, of Reseda; and Amanda Alfar of Panorama City, whose family said she was 21.
The two men were seated in the front and the women in the backseat, police said. All four were killed instantly.
Joanne Falahat, Alfar's aunt, said her niece had gone out to dinner Friday night to celebrate another friend's birthday.
Just two weeks ago, dozens of family members had gathered to celebrate Alfar's own birthday, along with her younger sister's, at a Middle Eastern restaurant in Sherman Oaks, Falahat said.
"She was the rock of the family," said Falahat, who described her niece as bubbly, intelligent and driven. "We're absolutely devastated."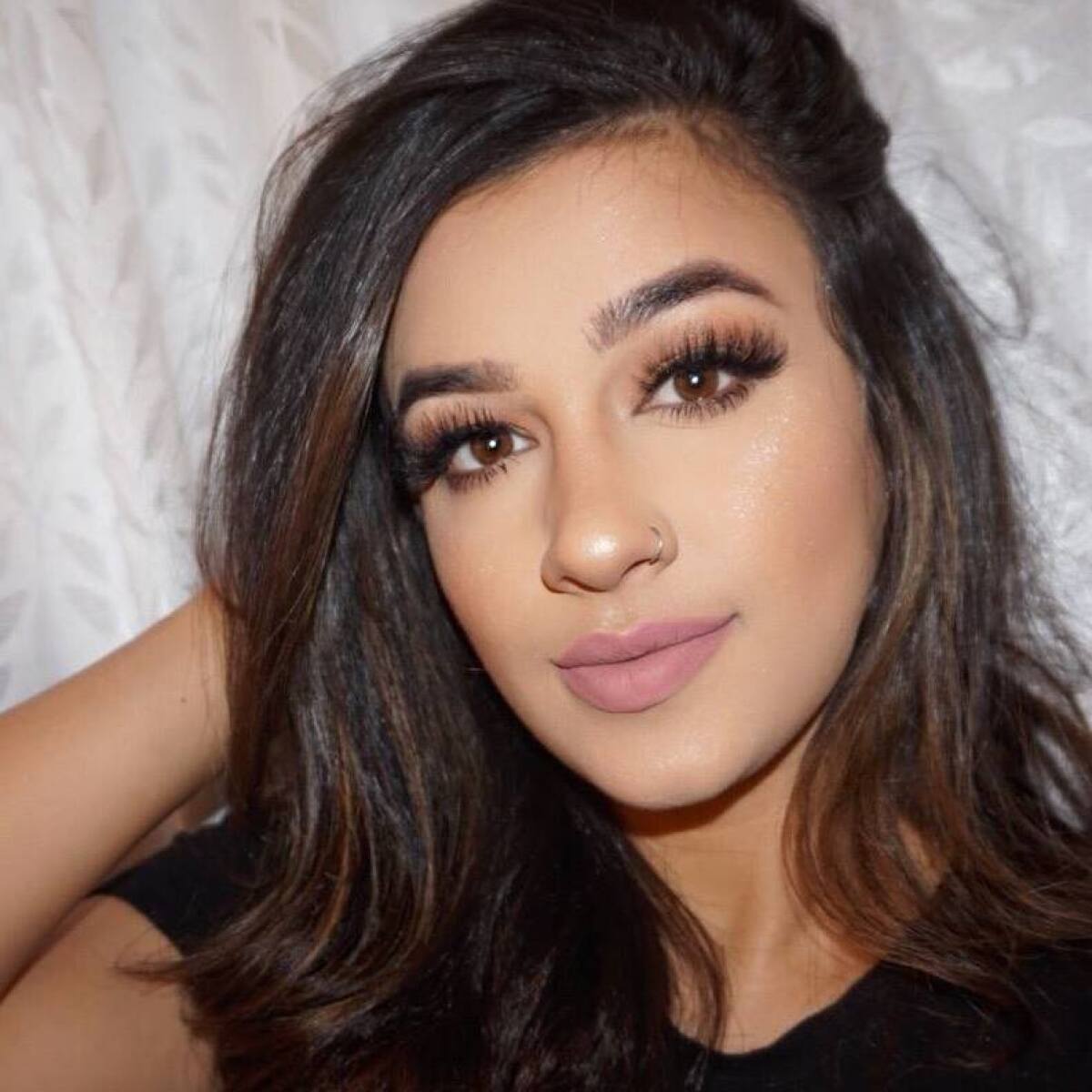 Alfar was a student at Cal State Northridge, worked part time at a law firm and had recently started a side business as a makeup artist, Falahat said. She hoped to become an attorney one day to help immigrants like her mother, who was from Jordan.
The oldest of three daughters, Alfar was born in Los Angeles but spent her early childhood in Jordan. She was raised by a single mother and a network of close-knit aunts and uncles, Falahat said. Falahat, who is battling breast cancer, said Alfar messaged her after a recent surgery, promising to visit her this weekend and bring her lunch.
"You were always here for me," she wrote to her aunt, "so now I'm going to be here for you."
Police are still searching for the driver of the other vehicle that was seen driving alongside the BMW.
It was last seen speeding down Balboa Boulevard and did not stop, officials said. Police suspect the drivers of the two vehicles may have been racing.
"We have very little details, but we're hoping since people did die that the family members, friends, somebody's going to come forward," Bales said. "It's rare that people race each other that don't know each other."
The LAPD posted dramatic video on Twitter and Instagram showing a black car zooming through the camera frame, followed by flashing lights and smoke behind it, apparently from the impact and flames shooting up after the crash. "LAPD needs your help to solve this tragic crash that took four young lives," officials said in another post, asking neighbors to check their security camera videos.
As word spread about the accident, families and friends began to mourn.
Javier Vazquez, 20, a friend of the victims, was at the scene of the crash early Saturday. He said he got a call from Gabriel Gomez, the twin brother of the driver, Martin Gomez, telling him about the crash.
"I woke up to a horrible nightmare of him telling me the news," Vazquez said. "I knew all of them …. These people didn't deserve to go like this."
The Times' Marc Olson and Irfan Khan contributed to this report.
christine.maiduc@latimes.com
ALSO
Parents of mentally ill man fatally shot by LAPD awarded $3.5 million
Pasadena ramps up security for Coldplay concert at Rose Bowl after Vegas massacre
Anger, questions at USC after second medical school dean departs over inappropriate behavior
---
UPDATES:
1:50 p.m.: This article was updated with the names of all four victims and comment from Alfar's relatives.
9:55 a.m.: This article was updated with new comments from police.
This article was originally posted at 5:20 a.m.
The stories shaping California
Get up to speed with our Essential California newsletter, sent six days a week.
You may occasionally receive promotional content from the Los Angeles Times.