4 Images
Monthly Morticians
Mortician Kurt Zabor of Ohio is Mr. April. Two dollars from the sale of each calendar will be donated to a group that will provide one-time grants to breast cancer patients who need financial assistance, says McKenzie.
(Bob Chamberlin / LAT)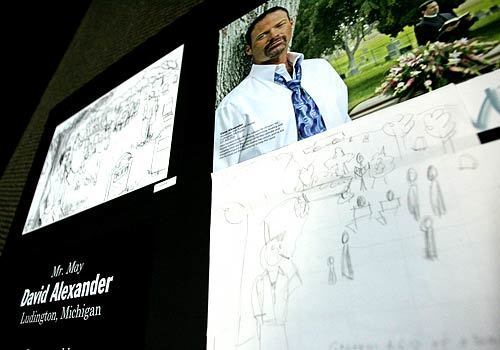 David Alexander, a mortician from Michigan, is Mr. May. Reactions to the calendar have ranged from "hot" to "creepy."
(Bob Chamberlin / LAT)
Mortician David Fisch of Iowa is Mr. August. "We'll be selling the calendars at our family's funeral home. But I don't know how well they'll go over," he said.
(Bob Chamberlin / LAT)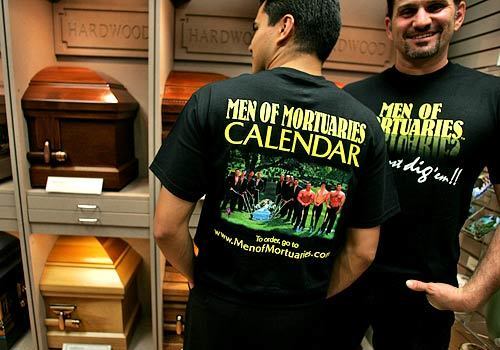 Morticians Roger Santos, left, and Ken McKenzie of Long Beach pose in "Men of Mortuaries" T-shirts. McKenzie designed a photo calendar meant to bury the idea that mortuaries are staffed by pallid, humorless stiffs.
(Bob Chamberlin / LAT)