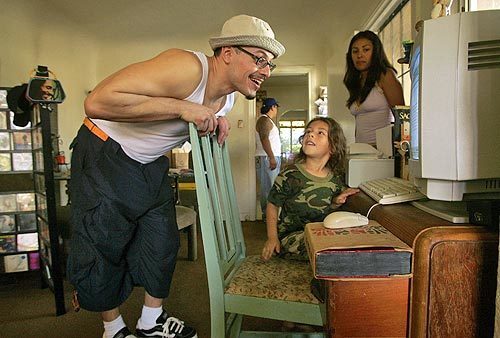 5 Images
Mario Rocha is free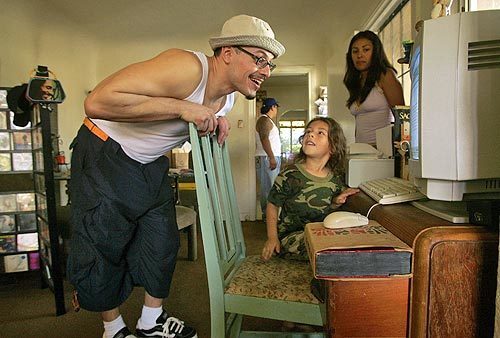 A New World
A NEW WORLD:
Mario Rocha reads something on the Internet over the shoulder of his nephew Nicholas Rocha during a visit to the El Sereno home of his mother. Rocha had been locked up since he was 16, so he has little experience with adult life outside prison.
(Mel Melcon / LAT)
Mom
Mario Rocha, 27, hugs his mother Virginia Rocha, during a visit to her home in El Sereno.
(Mel Melcon / LAT)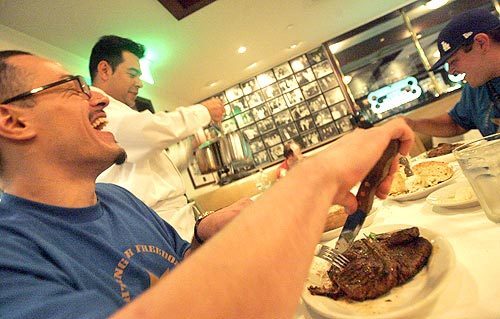 Good grub
GOOD GRUB:
Rocha, 27, has a steak at Arnie Morton's eatery in downtown Los Angeles. The mother of Martin Aceves, the victim in his case, remains convinced that Rocha killed her son.
(Mel Melcon / LAT)
Free man
Mario Rocha, 27, walks along Figueroa St. in Downtown Los Angeles, a free man.
(Mel Melcon / LAT)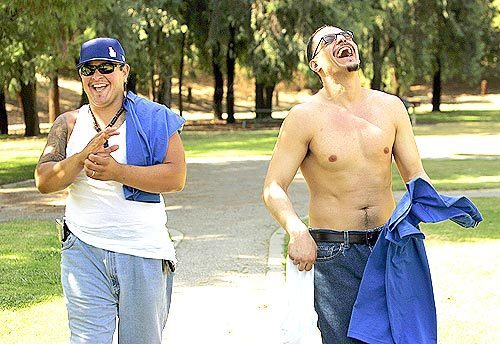 At the park
Mario Rocha, right, spends part of his first full day of freedom in over 10 years at Ernest E. Debs Regional Park in L.A. He used to frequent the park on a regular basis with family members, enjoying bike rides together.
(Mel Melcon / LAT)