California seeks sponsors for state parks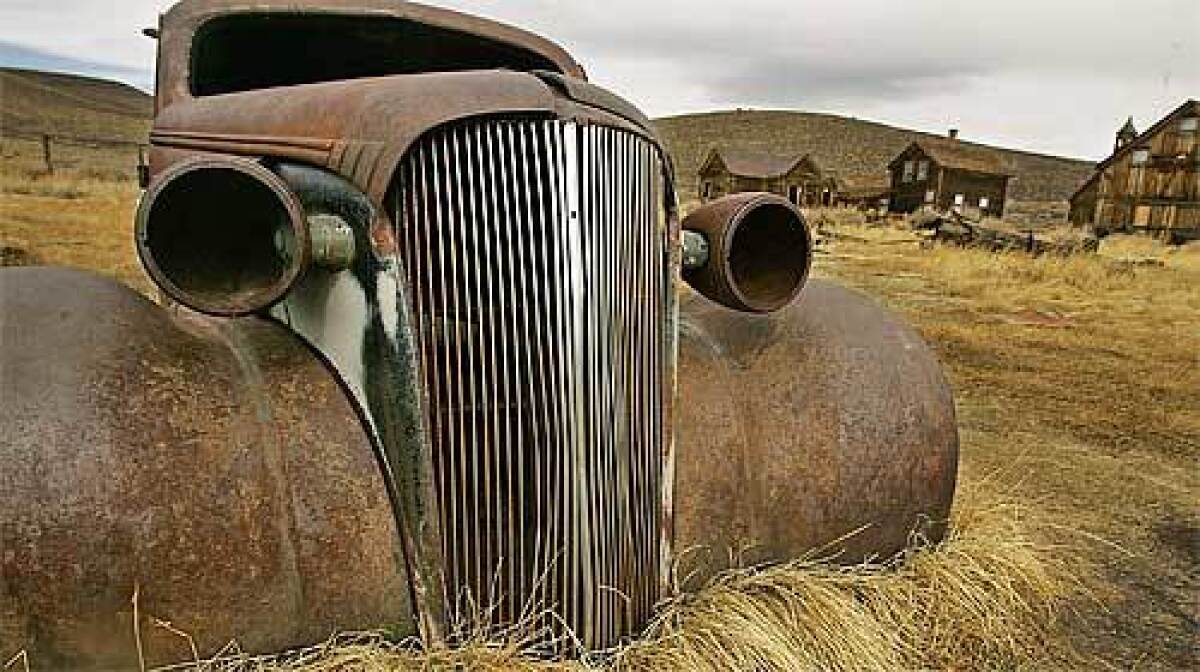 State parks officials and nonprofit organizations scrambled Wednesday to find funding and possibly new corporate sponsors to keep as many as 100 parks and beaches open after Gov. Arnold Schwarzenegger slashed an additional $6.2 million out of the state parks system.
Budget cuts also suspended a land conservation program that has been hailed as a key to preventing sprawl and easing economic pressure on farmers and ranchers.
State officials won't finalize a list of park closures until Labor Day and said they hope to see the parks reopened in one to two years.
"We are actively seeking anyone who can help us with these places, all of them jewels, at a time when people need them most," said state parks Director Ruth Coleman.
"There are many groups and corporations that will step up to the plate and try to help," said Elizabeth Goldstein, executive director of the California State Parks Foundation, a nonprofit organization dedicated to protecting state parks. "But it would be a mistake to think that these efforts will be sufficient to replace the public funds being extracted."
Coleman said every state park is vulnerable. "One of the first questions we are going to ask is whether it is feasible to close a particular facility," she said.
For example, she said, Bodie State Park, one of the best-preserved ghost towns in the United States, "is definitely vulnerable" because visitation at the remote 1,100-acre eastern Sierra facility "is seasonal and it does not generate enough revenues to fully fund the cost of keeping it open."
Only about 13 of the state's 279 state parks and beaches, which tally about 80 million visits a year, are financially self-sustaining, officials said.
The state park system "is currently packed with the highest visitation rates ever recorded," she said, "because with the economy in the tank, people can't afford to go anyplace else."
In the Central Valley, which produces about 50% of the nation's vegetables, farmers and ranchers were shocked to learn that they had lost state money used to compensate counties that give property tax breaks to growers who agree to keep their land in agriculture.
The loss of the funds dispensed under the 44-year-old Williamson Act will remove an important incentive to curb sprawl and the automotive emissions that come with it.
Nearly 16 million acres of the state's 29 million acres of farm- and ranchland are protected under the Williamson Act.
"This situation is going to put more pressure on farmers and ranchers to sell their lands to developers, particularly if they are near urban centers," said Doug Mosebar, president of the California Farm Bureau Federation, a nonprofit group dedicated to protecting agricultural interests.
The budget cuts have revived interest in a proposed $15 vehicle license fee to help subsidize state parks that failed to gain traction in the state Legislature a year ago.
The crisis also triggered debate over the kinds of recognition corporate sponsors could expect in return for helping to subsidize a state park.
"We're reaching out to all possible partners -- cities, counties, nonprofits, banks, corporations, newspapers, individuals -- who would be interested in helping us," said Roy Stearns, spokesman for the state parks department. "Maybe we can find agreements that don't alter, commercialize or degrade our state park system.
"For example, if Budweiser came forward with money for Malibu Beach State Park, we wouldn't change the name to Budweiser Beach," he said. "But why not put up a banner saying, 'This park is kept open by Budweiser' for as long as they continue helping us?
"Will it work?" he added. "We really don't know. We're not sure what awaits us at the end of this road."
Sign up for Essential California for news, features and recommendations from the L.A. Times and beyond in your inbox six days a week.
You may occasionally receive promotional content from the Los Angeles Times.