Pedestrians and businesses mingle at Thailand Plaza on Hollywood Boulevard in Thai Town.
(Myung Chun / LAT)
An Apsonsi statue -- half-woman, half-lion -- stands near the intersection of Hollywood Boulevard and Western Avenue. Created by artisans in Thailand, the statue is made of concrete, gold, and black brass.
(Al Seib / LAT)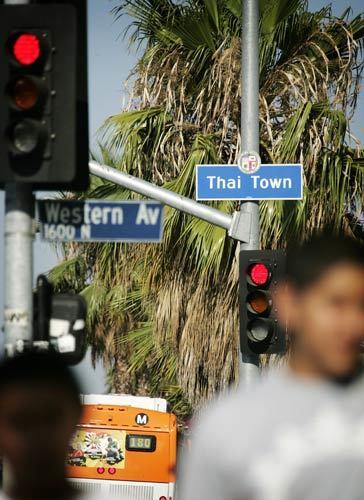 A city street sign identifies the area as Thai Town.
(Myung Chun/LAT)
Shops in the area reflect the neighborhood's makeup of Thai, Armenian and Latino immigrants.
(Myung Chun / LAT)