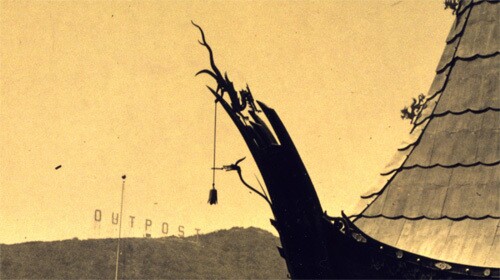 4 Images
Hollywood's birthplace discovered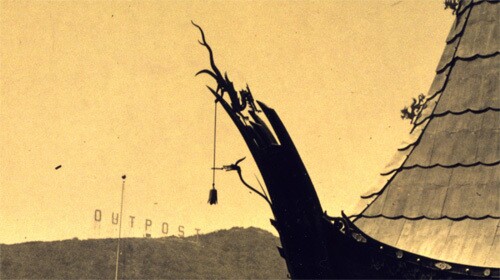 LONG GONE:
The Outpost sign is visible in a 1920s photo, with part of Grauman's Chinese Theatre at right. The sign was built to publicize a housing development but was taken down at the beginning of World War II.
(Marc Wanamaker / Bison Archives)
DISCOVERY:
Steve Scott, left, and Bob Eicholz at the wreckage of the Outpost sign they first spotted in 2002. It doesn't compare to the famous Hollywood sign in the background, but in its heyday, the red neon letters stood 30 feet high.
(Annie Wells / Los Angeles Times)
GETAWAY:
This vacation home was built by Gen. Harrison Gray Otis on the property he nicknamed the Outpost. The land also held Hollywood's first adobe, built in 1853.
(Marc Wanamaker / Bison Archives)
PLUG PULLED:
Eicholz holds a light socket that probably was part of the old sign. The neon lights were turned off at the start of World War II so as not to attract bombers.
(Annie Wells / Los Angeles Times)