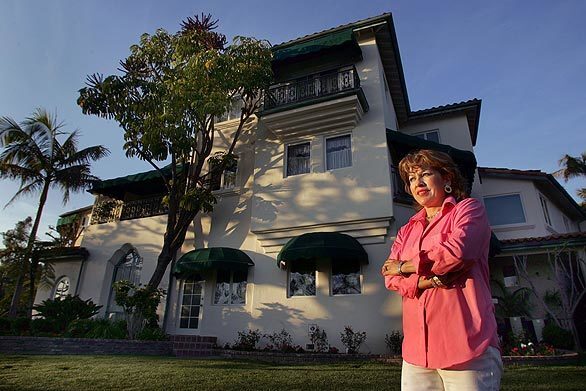 5 Images
Remaking Whittier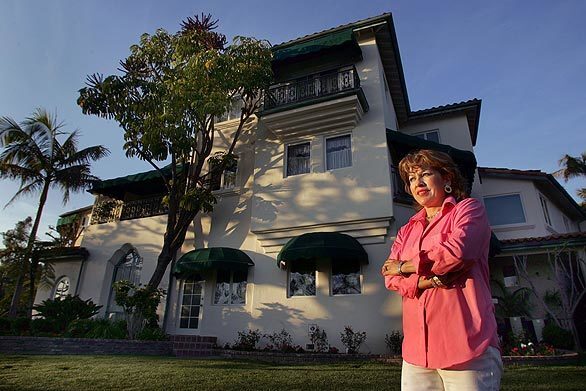 Rebecca Zapanta is shown in front of her Mediterranean mansion that sits on a hill in Whittier. Zapanta and her husband are among a wave of professionals who are reshaping the city into a destination spot for upper middle class and upper class Latino life in Southern California.
(Richard Hartog / Los Angeles Times)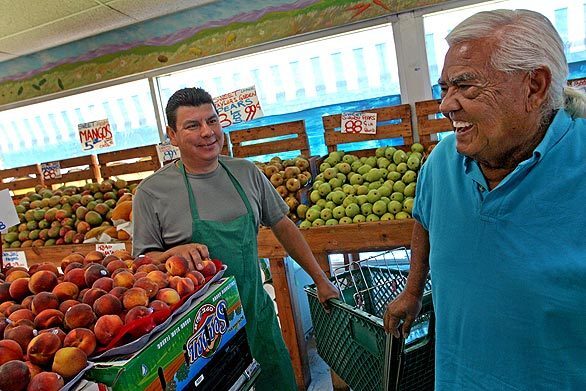 Leo Anguiano, left, shares a laugh with regular customer Simon Parra at his Whittier Farms Produce and Meat Market. As a boy, Anguiano sold fruit on the street and now has his own chain of stores. He says when he and his wife moved into Whittier's gated Friendly Hills Estates 12 years ago, they were only the second Latino family at the time.
(Richard Hartog / Los Angeles Times)
Leo Anguiano is shown in the 1970s, at top left, selling fruit with his brother and father in Boyle Heights. "It reminds me of where I came from," he says of the photo. "And sometimes I like to look at it because it makes me laugh."
()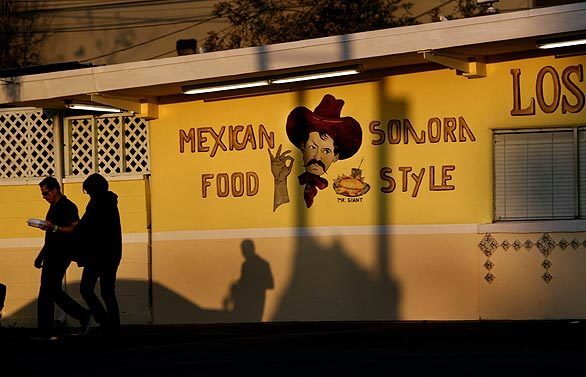 The setting sun throws shadows on a Mexican restaurant along Whittier Boulevard. Whittier's working class neighborhoods are in the flatlands near the boulevard and its more affluent areas higher in the hills.
(Richard Hartog / Los Angeles Times)
The Uptown District features the Whittier Village Cinema along Greenleaf Avenue along with several boutique shops and restaurants. Whittier "is where the heart of the Latino bourgeoise wants to be," says Daniel Duran, an associate professor of business at Whittier College. Latinos made up 56% of residents as of 2000 and that number is expected to be closer to 60% by now.
(Richard Hartog / Los Angeles Times)