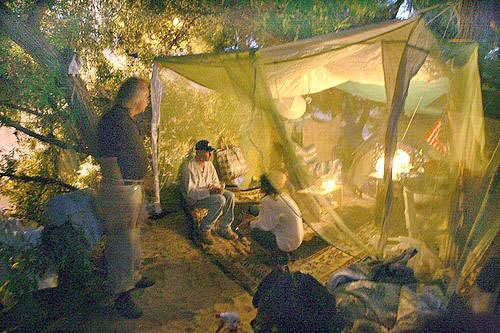 5 Images
Home Down by the River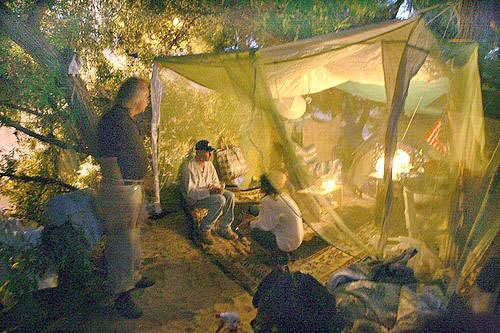 HOUSE CALL
: "River Ron" Schneider, left, visits at night with Robin "Country" Boatner, middle, and Suzie Blatt, at the couple's tent along the Los Angeles River.
(Richard Hartog / LAT)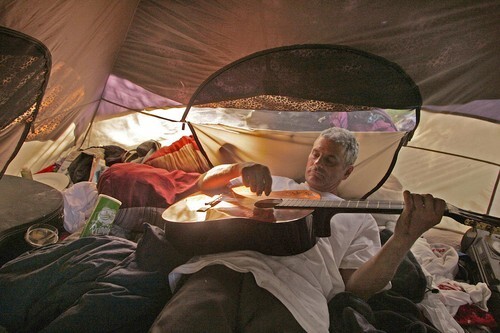 SOLITUDE:
Country strums a guitar in his tent during some downtime. For supporters of a river revitalization plan, the campers represent an obstacle.
(Richard Hartog / LAT)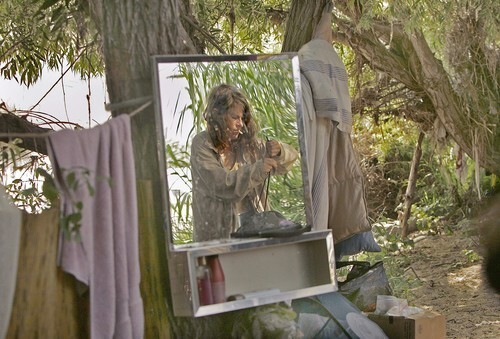 AMENITIES:
Suzie's image is reflected in a bathroom mirror in the tent she shares with Country. Almost all of their possessions are items they find on the streets or in the trash.
(Richard Hartog / LAT)
CYCLES:
As twilight falls, Ron works on a bicycle at the edge of his encampment. Country and Ron, who says he's lived on the river since 1995, sell bikes built from parts they find in the trash.
(Richard Hartog, Los Angeles Times)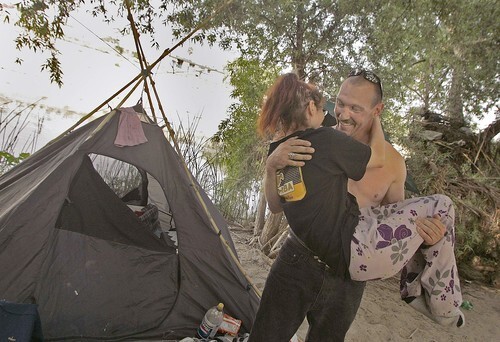 HOME LIFE
: Dwayne Dickinson, right, and girlfriend Melissa Millner share a moment outside the tent that they call home. A dozen or so homeless people choose to live on the small, secluded islands along the riverbed near downtown.
(Richard Hartog / LAT)