When the Doctrine Leaves the Church
The Scientology building on Fountain Avenue in Los Angeles.
(Irfan Khan / Los Angeles Times)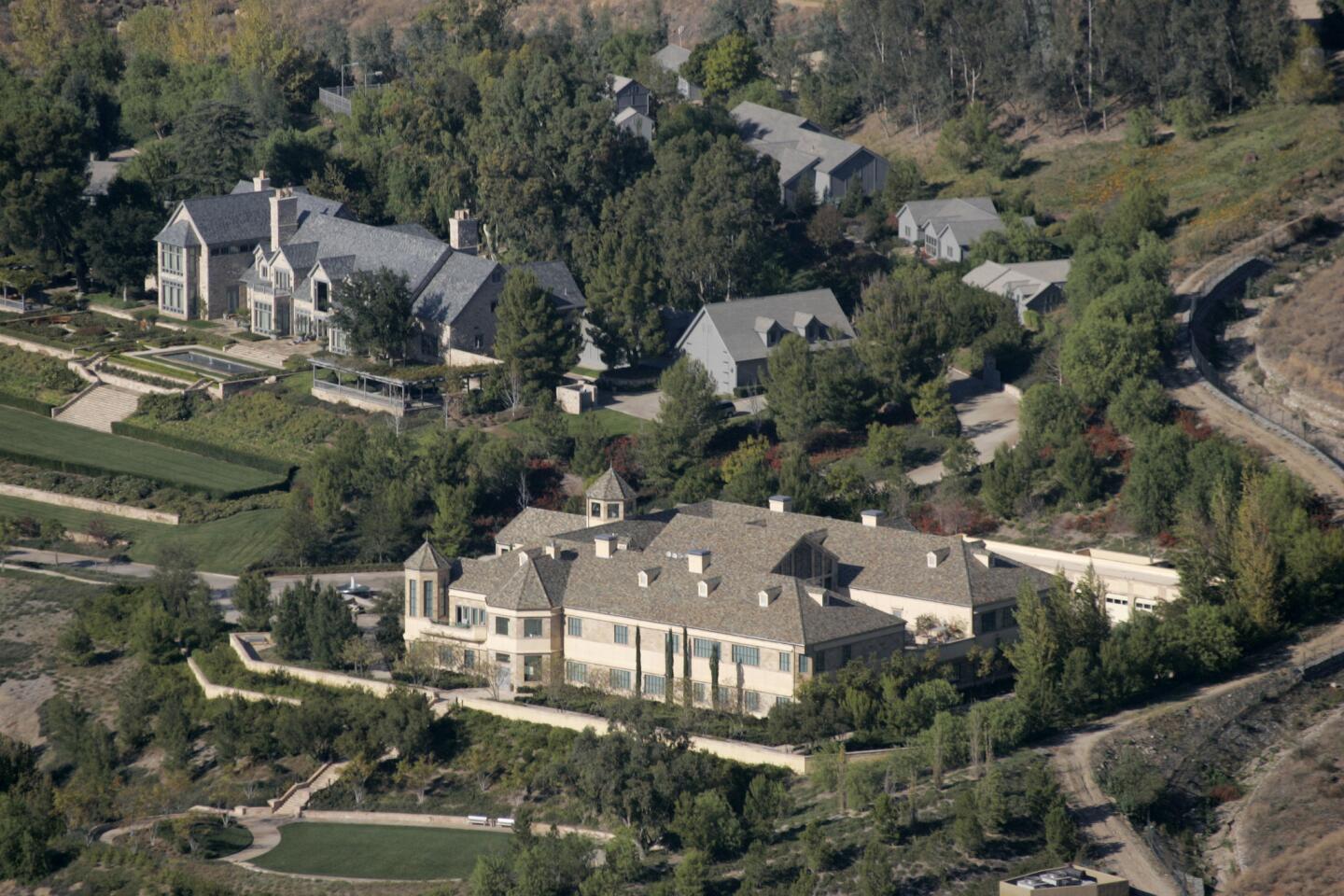 In the past seven years, the church has poured at least $45 million into the former Gilman Hot Springs resort. In the foreground is the $18.5-million management building that includes a wing of offices for church leader David Miscavige.
(Don Kelsen / Los Angeles Times)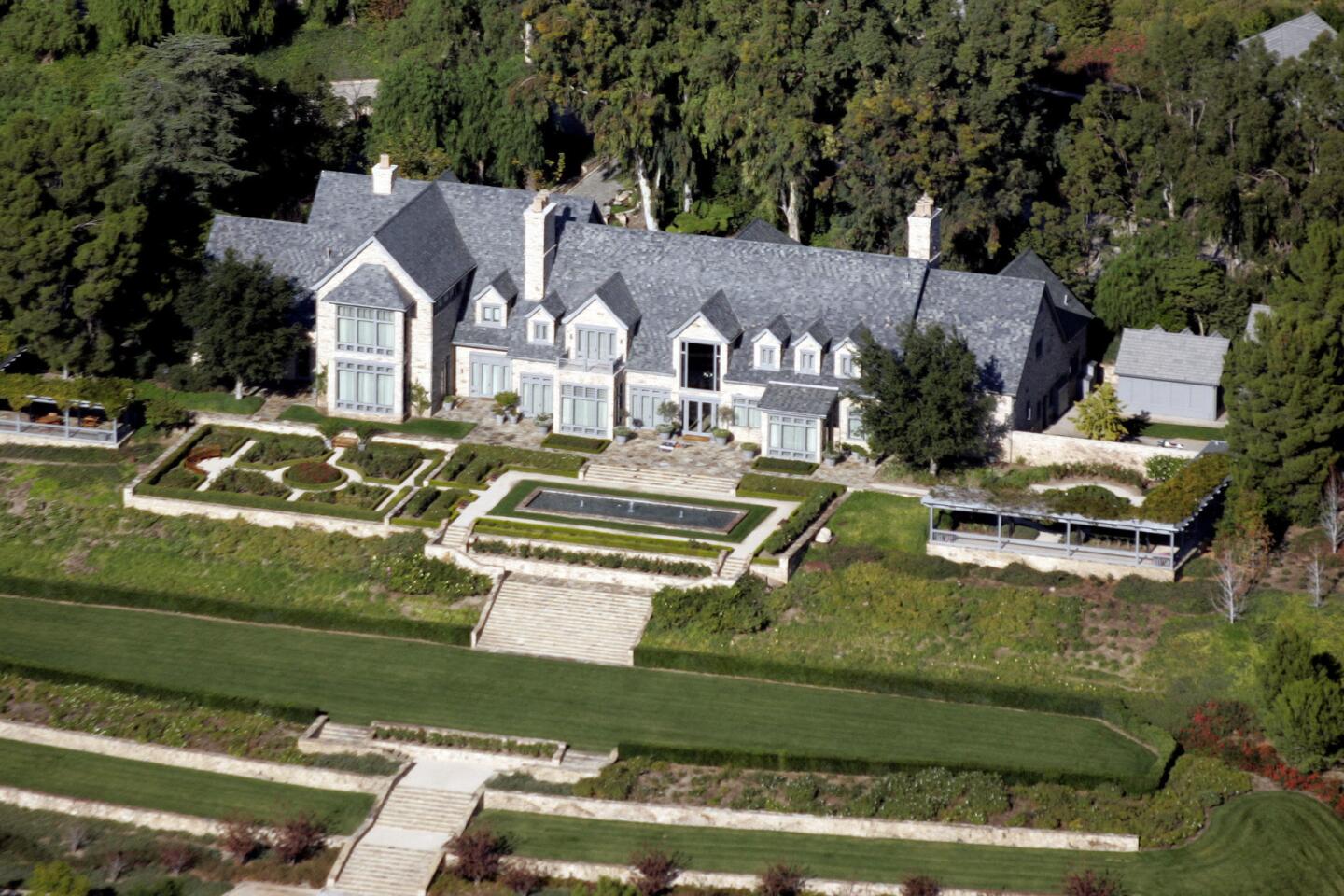 A close view of "Bonnie View," a $9.4-million mansion that ex-members say was constructed for the expected return of late church founder L. Ron Hubbard. Church officials say the mansion is simply a museum to commemorate Hubbard''s life and house most of his possessions.
(Don Kelsen / Los Angeles Times)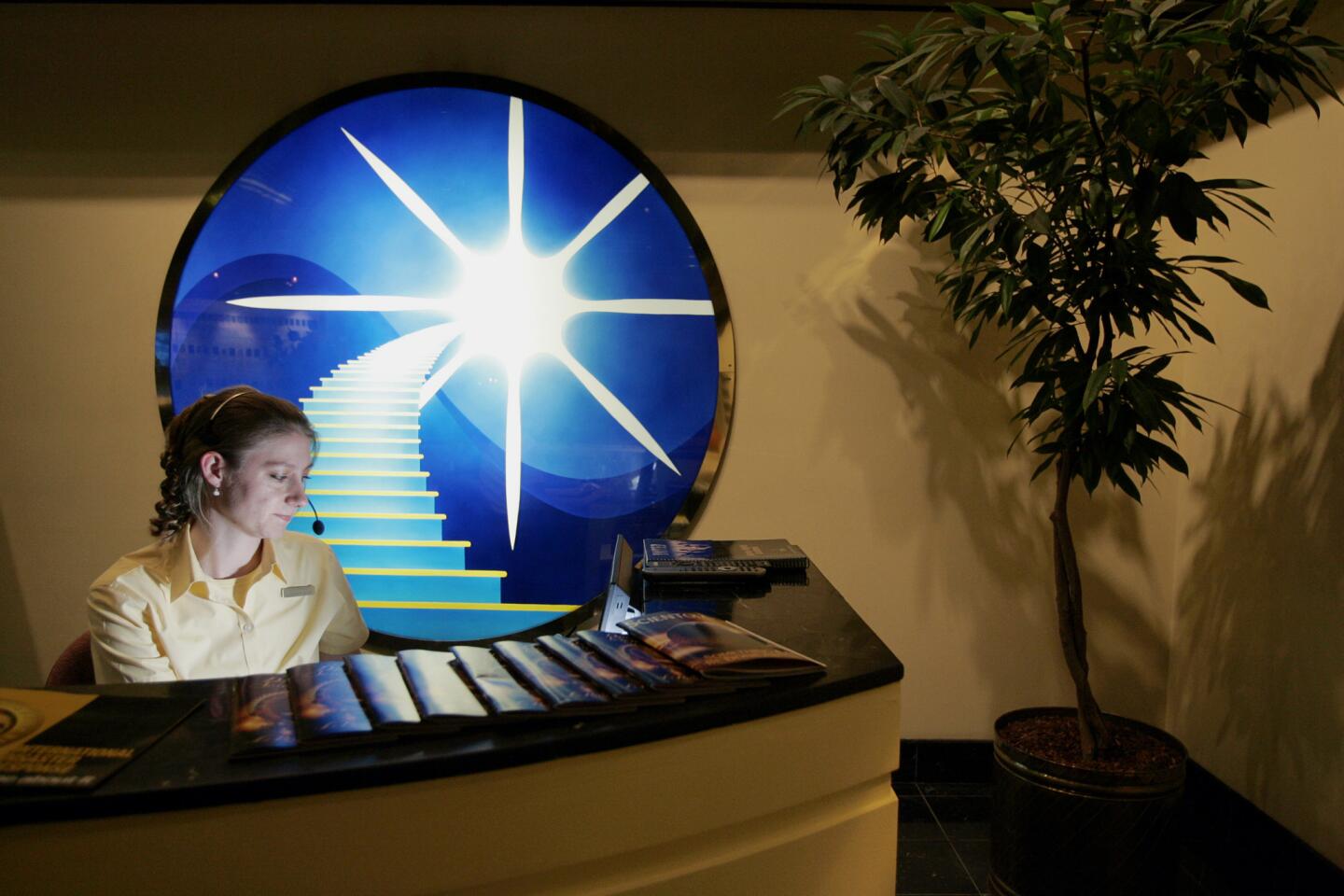 Receptionist Charlotte Heldt at Golden Era Productions. The artwork behind her depicts Scientology's "Bridge to Total Freedom," the church''s path to enlightenment.
(Don Kelsen / Los Angeles Times)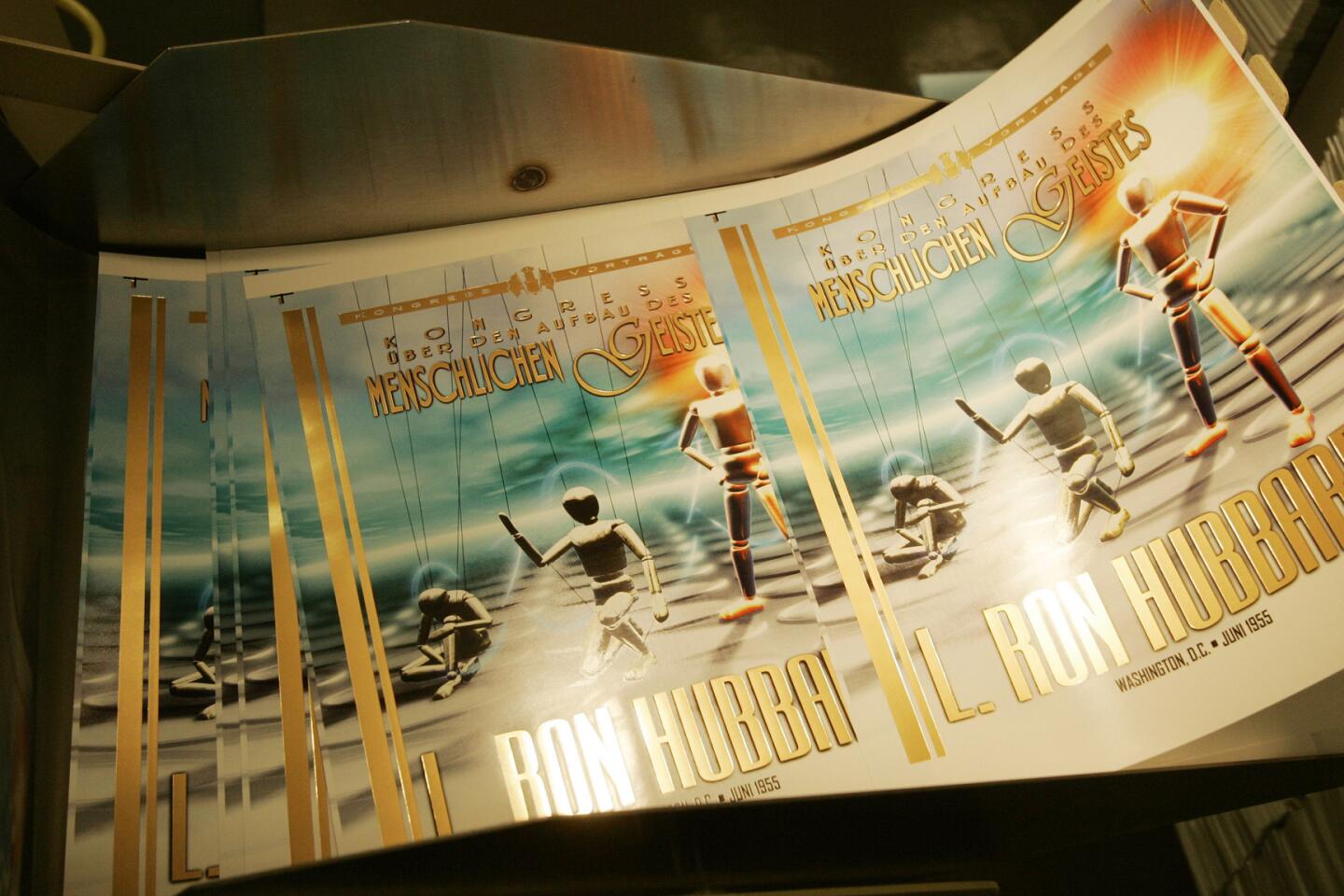 Inside Golden Era Productions, staffers produce nearly all the printed materials for the church. Here, a foil is pressed onto a lecture binder cover that will be used for a CD of one of Hubbard''s speeches that has been translated into German.
(Don Kelsen / Los Angeles Times)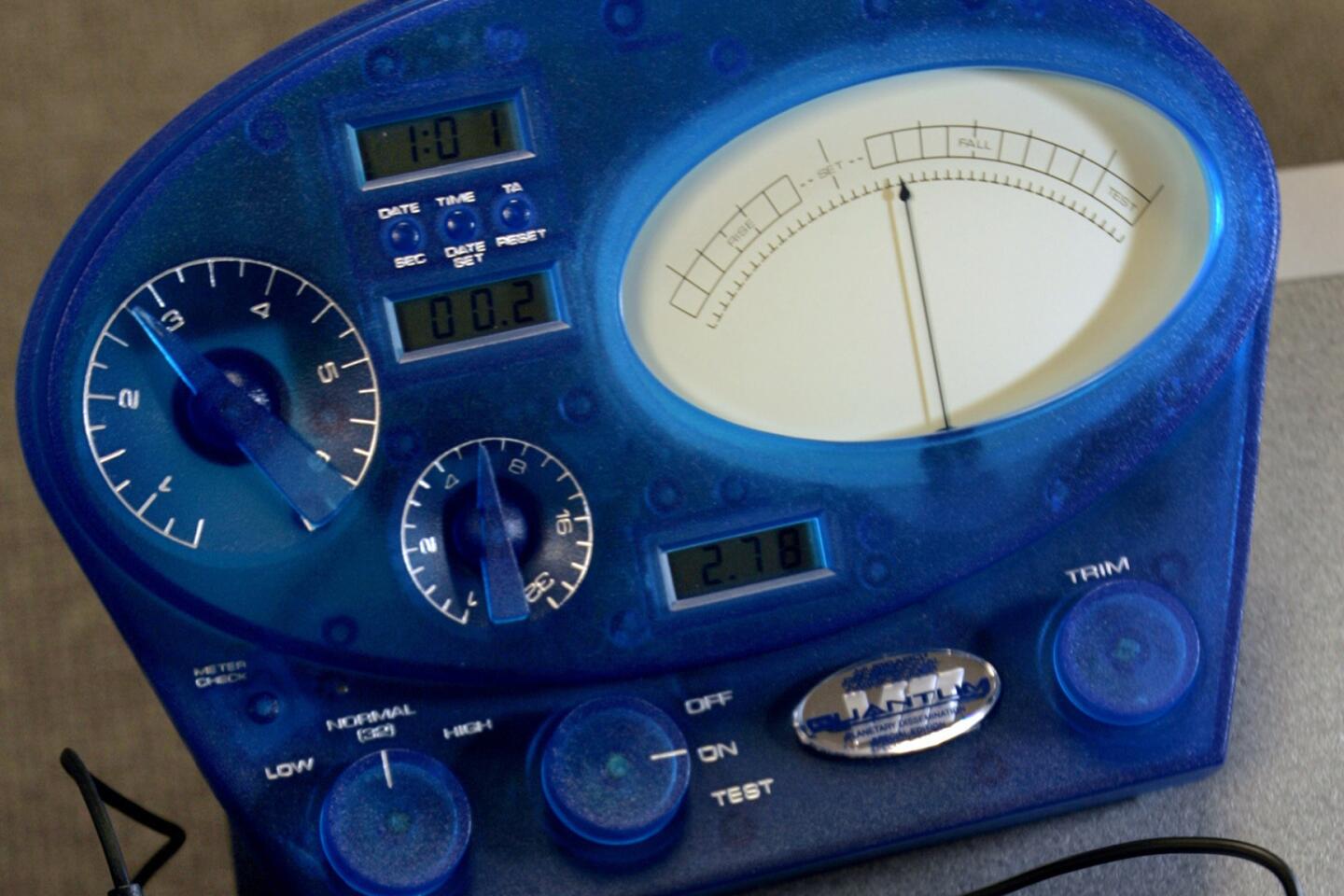 Hubbard invented the "e-meter" as a device that could measure the spiritual clarity of his followers.
(Don Kelsen / Los Angeles Times)
Times Staff Writer
The Church of Scientology hates "squirrels."
That is the scornful word L. Ron Hubbard used to describe non-church members who offer his teachings, sometimes at cut-rate prices. Most are ex-Scientologists who say they believe in Hubbard's gospel but left the church because its hierarchy was too oppressive.
"We call them squirrels," Hubbard once wrote, "because they are so nutty."
Hubbard contended that only church members are qualified to administer his self-improvement-type courses. Outsiders, he said, inevitably misapply the teachings, wreaking spiritual harm on their subjects.
But those who have launched "independent" Scientology-style centers say Hubbard concocted this as an excuse to eliminate competition so he could charge exorbitant prices for his courses.
As far back as 1965, Hubbard demonstrated his disdain for breakaway groups, ordering his followers to "tear up" the meetings of one such organization and "harass these persons in any possible way."
The intolerance still exists.
In 1988, the California Assn. of Dianetic Auditors--the oldest Scientology splinter group in existence--said it uncovered a scheme by more than 100 Scientologists to secretly infiltrate the association and seize control of its board of directors.
The association's then-vice president, Jana Moreillon, said she discovered the infiltration after scanning some Scientology publications. There, she found the names of many of her group's newest members listed among Scientologists who had just completed church training.
Moreillon said the association eventually purged or denied membership to 116 suspected Scientologists.
In recent years, a shadowy group of church members dubbed the "Minutemen" crashed meetings of independent Scientologists. They heckled speakers, screamed obscenities and threw eggs. Los Angeles police officers had to be summoned by the owner of a Chinatown restaurant to evict militant Scientologists who disrupted a fund-raising dinner held there by breakaway church members.
The church has denied any direct involvement in the raids. But a former top Scientology official said in a recent court declaration that the harassment campaign was ordered by church executives.
Sign up for Essential California for news, features and recommendations from the L.A. Times and beyond in your inbox six days a week.
You may occasionally receive promotional content from the Los Angeles Times.