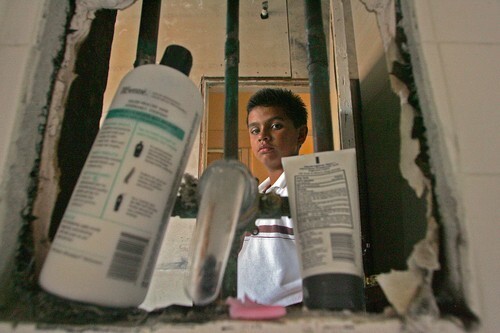 4 Images
Horrible conditions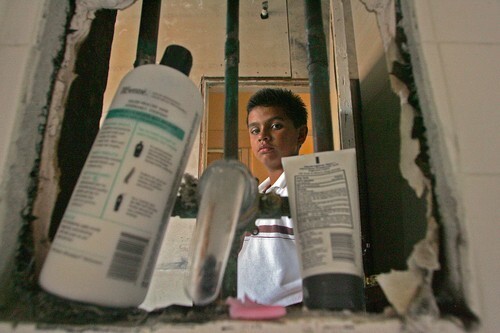 SUBSTANDARD:
Mario del Rio looks through a hole in his shower. The building was built in 1904 as a residential hotel
(Richard Hartog / LAT)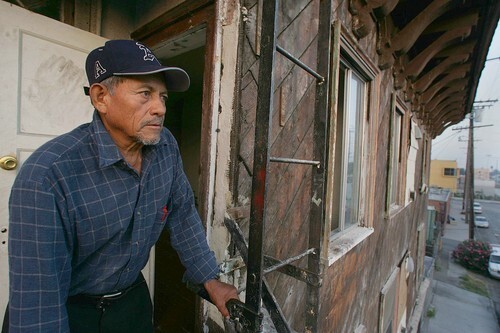 EXTERIOR STRIPPED
: Miguel Merino stands near a fire escape on the building. Housing advocates say some landlords are trying to push out tenants who have benefited from rent control.
(Richard Hartog / LAT)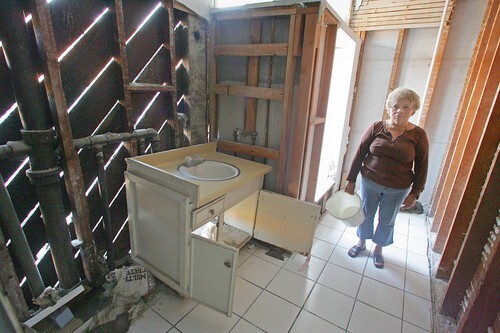 UNHAPPY TENANT:
Light streams through walls in Maxima Leiva's bathroom. She holds a bucket used to catch water from the sink because the drain pipe was removed. "I want to fix everything nice," says landlord Joon Lee. But, he said, tenants "want to live for free."
(Richard Hartog / LAT)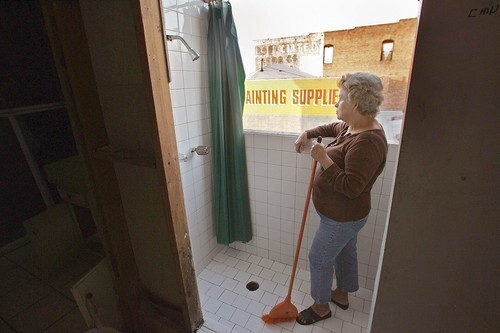 DRAFTY
: Maxima Leiva looks out to the alley from a hole in the wall in her shower. Housing advocates say some landlords are trying to push out tenants who have benefited from rent control
(Richard Hartog / LAT)